Entertainment
90 Day Fiancé: Angela Reenacts Cry-Baby Scene For Johnny Depp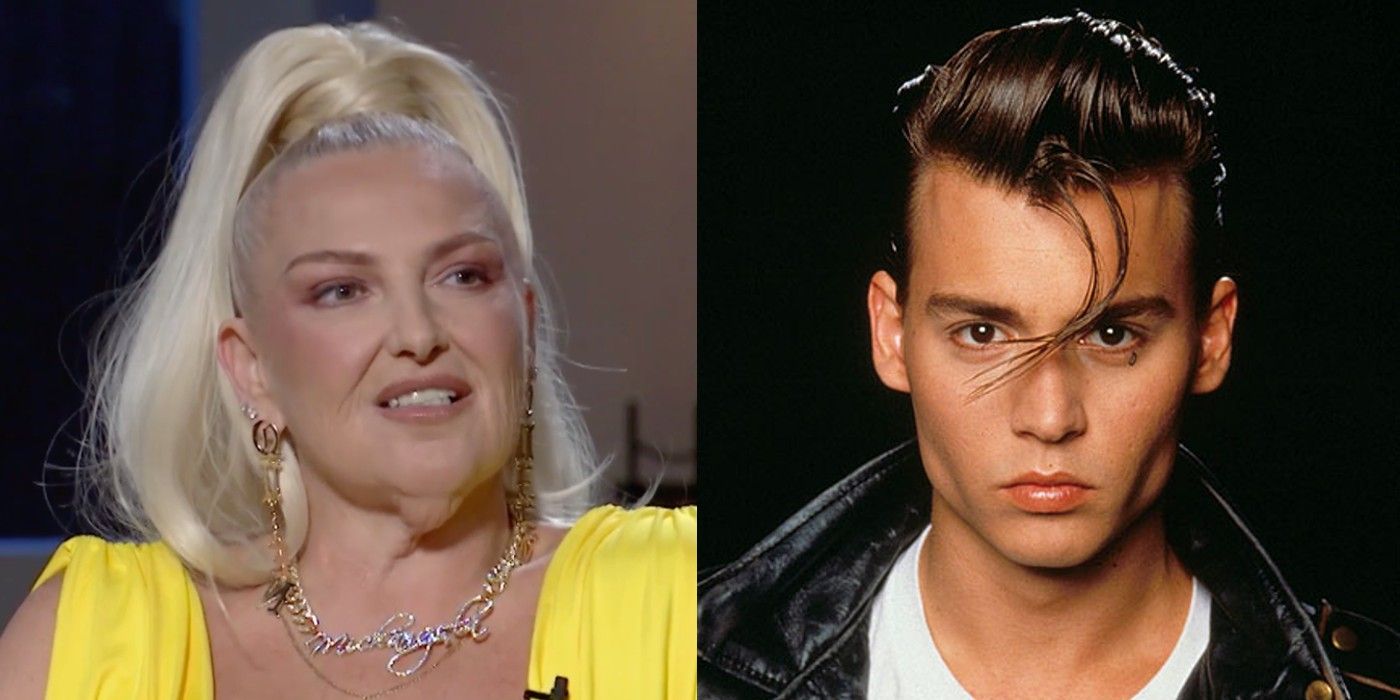 Angela Deem from 90 Day Fiancé surprised Instagram followers with her all-new glam makeover in a video she filmed for her "man" Johnny Depp. 56-year-old Angela's antics are known to be over-dramatic and even aggressive ever since her debut on 90 Day Fiancé: Before the 90 Days season 2. Angela was 50 when then-30-year-old Michael Ilesanmi sent her a friend request on Facebook. Michael, who Angela thought was a Nigerian scammer soon became her "Nigerian baby" and she's now married to him. While waiting for Michael to arrive in America, Angela has undergone weight loss surgery and shed 100 pounds to look younger for her oko mi, who hasn't been appreciative.
SCREENRANT VIDEO OF THE DAY

Fans last watched Angela and Michael together, although separated by distance during the 90 Day Fiancé: Happily Ever After? Tell-All. Angela had a major meltdown over Michael not supporting her during a fight with his aunt Lydia, who wanted the couple to have a baby. In a fit of rage, Angela declared her marriage with Michael wasn't legal in the U.S. and ended things. Angela was upset that Michael had found out about her close, and arguably inappropriate, relationship with her plastic surgeon Dr. Obeng, who she thought could be Michael's twin. Michael was aware that the doctor had operated upon his wife Angela's breasts on 90 Day Fiancé. But he didn't know that Angela had a special invitation to the surgeon's Los Angeles birthday party, and he dropped Angela off at home later since she was apparently feeling sick.
But it's not just Dr. Obeng who Michael will have to worry about right now since Angela has found a new man to obsess over. Fans were alarmed to see Angela's latest Instagram update which she specially posted for actor Johnny Depp. Dressed in a red cleavage-baring dress and her blonde hair held up in a high ponytail, Angela stood inside a Pontiac to reenact an iconic scene from Johnny Depp's 1990 movie Cry-Baby. The Georgia woman channeled her inner Amy Locane as she lip-synced to, "Please Mr. Jailer, won't you let my man go free?" In her caption hashtags, Angela added, "#johnnydepp#firsttry#Queen#crybaby."
View this post on Instagram
It seems Angela is a fan of Johnny Depp, who's close to her own age, unlike the younger men she's usually showing interest in on-screen. Angela may have wanted to show support to the Edward Scissorhands actor during the high-profile Johnny Depp v. Amber Heard trial which is expected to wrap up this week. However, fans didn't quite approve of the 90 Day Fiancé franchise star's song and dance routine, and some of the comments on her post read, "Someone come get grandma" and "WOW!! Do you really need attention that bad?" Angela's critics think her latest stunt shows how thirsty she is. But Angela's 90 Day Fiancé co-stars such as Darcey Silva and Libby Potthast think that the meemaw is looking gorgeous in the clip.
The Hazlehurst resident recently made headlines after a different video from Angela's Instagram sparked health concerns about her amongst her followers. A dark mark on Angela's lower lip has worried some viewers so much that they want her to go and immediately see a doctor. 90 Day Fiancé star Angela seems to have not responded to her well-wishers yet, but this video for her Hollywood crush has her looking like she's in the pink of health. Michael, meanwhile, remains absent from social media, and there has been no news about his visa status. It remains to be seen if Michael approves of Angela's seductive video for her Cry-Baby.
Source: Angela Deem/Instagram