Entertainment
American Idol: HunterGirl Reveals Origin Of Her Stage Name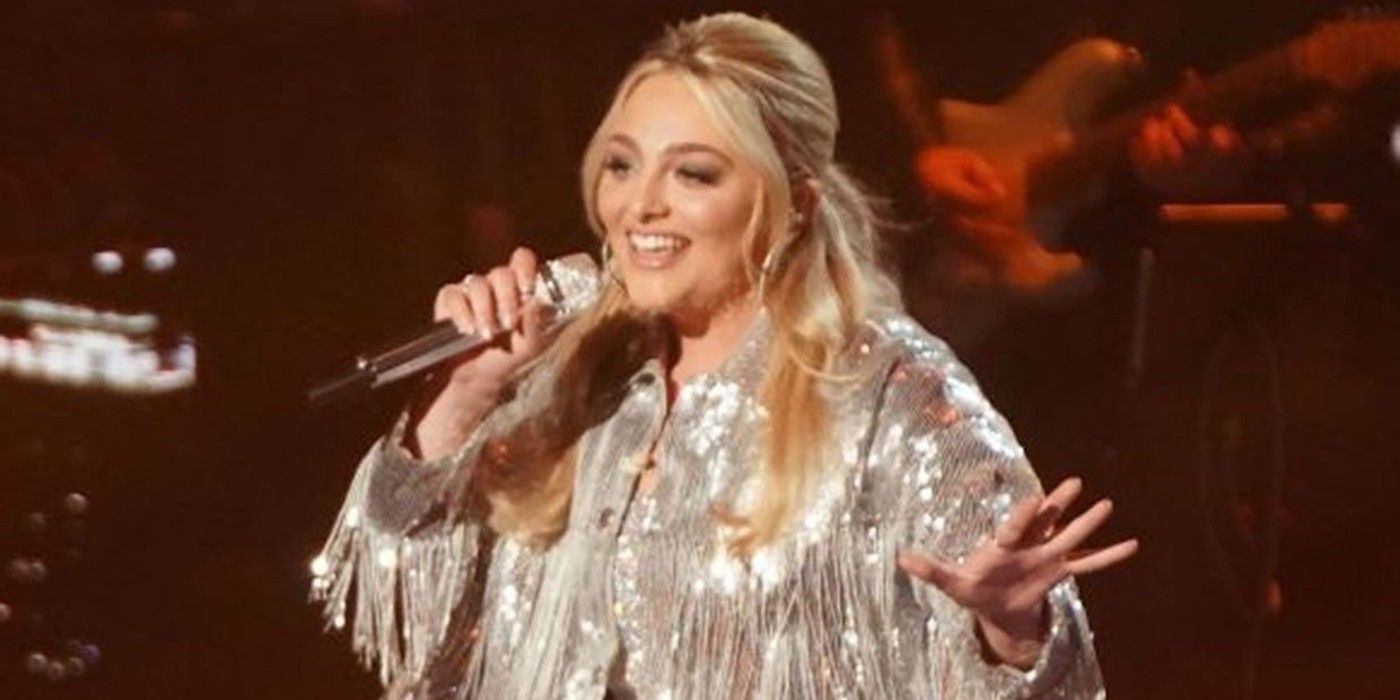 From the moment that she entered the audition room on American Idol season 20, country music singer HunterGirl was something special, and now she explains the origin of her unique stage name. HunterGirl, the American Idol runner-up, is a 23-year-old music therapist from Winchester, Tennessee, who works with veterans to transform their stories into songs. The judges Lionel Richie, Katy Perry, and Luke Bryan awarded her with one of the three platinum tickets of the season because of her stunning rendition of "Riot" by Rascal Flatts.
Throughout the competition, HunterGirl proved herself to be an authentic country singer, performing classics such as "Baby Girl" by Sugarland (Top 14), "9 To 5" by Dolly Parton (Top 11), "Like My Mother Does" by Lauren Alaina (Top 7), "Undo It" by Carrie Underwood (Top 5) and "Girl Crush" by Little Big Town (Top 5). On the American Idol finale, HunterGirl showed another side of herself when she performed an engaging and rousing rendition of Bruce Springsteen's "Dancing in the Dark," during which she danced and interacted with the audience. HunterGirl is also an incredible songwriter and performed her original song "Heartbreak Down" for Top 20 week and her single "Red Bird" on the finale. "Red Bird" eventually reached number one on the music charts.
SCREENRANT VIDEO OF THE DAY

In an interview with TV Insider, HunterGirl revealed the origin of her stage name. HunterGirl, whose full name is Hunter Wolkonowski, explained that "Kindergarten was hard. In my hometown, nobody could pronounce my name. Nobody still can." She had previously told the judges about her name change at her audition when they questioned the name HunterGirl. She said, "Hunter is my real name. Girl's obviously not. My last name's Wolkonowski." Luke joked with her, asking, "How did a Wolkonowski get to Winchester, Tennessee?" HunterGirl laughed and said, "Blame it on my daddy." After HunterGirl's encore performance of her audition song "Riot" on the American Idol finale, Katy told her that she was going to call her "HunterWoman" because she saw a woman on the stage.
HunterGirl went on to share that the pronunciation of her last name was not the only reason that she adopted her stage name, HunterGirl. She explained that many of the other children had the name Hunter, but they were all boys, and she was the only girl. She said that in school, "The lady at the front office would say, 'The girl Hunter. Hunter girl, come to the office.'" HunterGirl also revealed that the nickname originated when she performed as a child. She shared, "There would be all the talent shows where I would be the only girl. There would be boys with the name Hunter. They would say 'Hunter girl.' It kind of stuck as a nickname."
HunterGirl was memorable on American Idol for many reasons including her fantastic vocals and touching original songs. Her unique name was another thing that set her apart. As American Idol season 20 comes to an end one thing is certain: no one will ever forget the name HunterGirl.
Source: TV Insider, American Idol/YouTube