Feature
Are Batman, Wonder Woman, Superman, and Justice League really dead? Yes … and no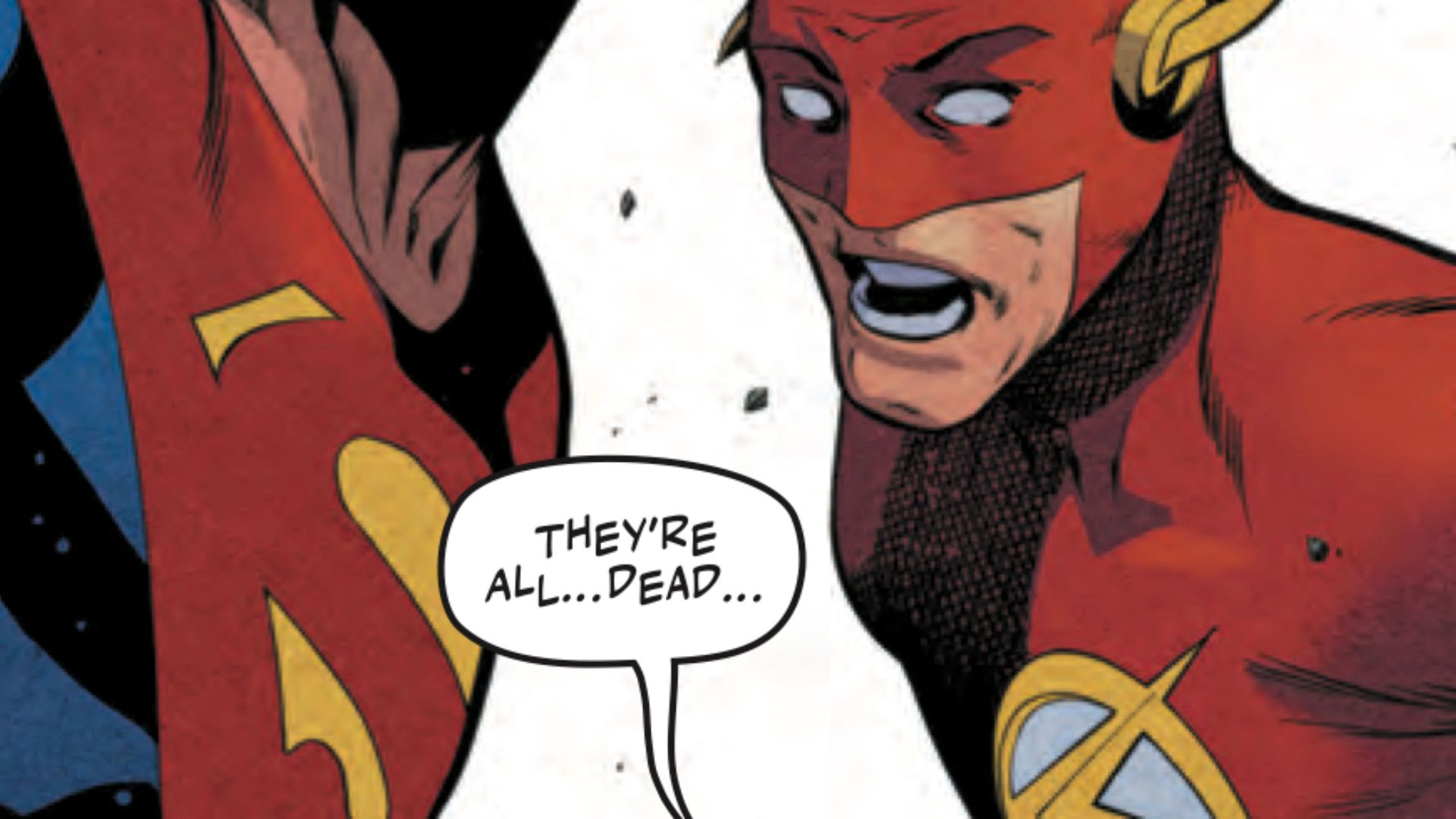 Wonder Woman, Batman, Superman, Aquaman, John Stewart-Green Lantern, and the rest of the Justice League are dead.
They were killed by Pariah's Dark Army in Justice League #75 on April 26 in a story titled "Death of the Justice League".
So that's it, right?
On the right..?
Let's be frank, we'll take DC's word for it that in the pages of Dark Crisis, Justice League #75's main monthly event series, the DCU heroes of Earth-Prime believe that iconic superheroes, including the "Trinity" of Batman, Wonder Woman, and Superman, perished in space at the hands of Pariah.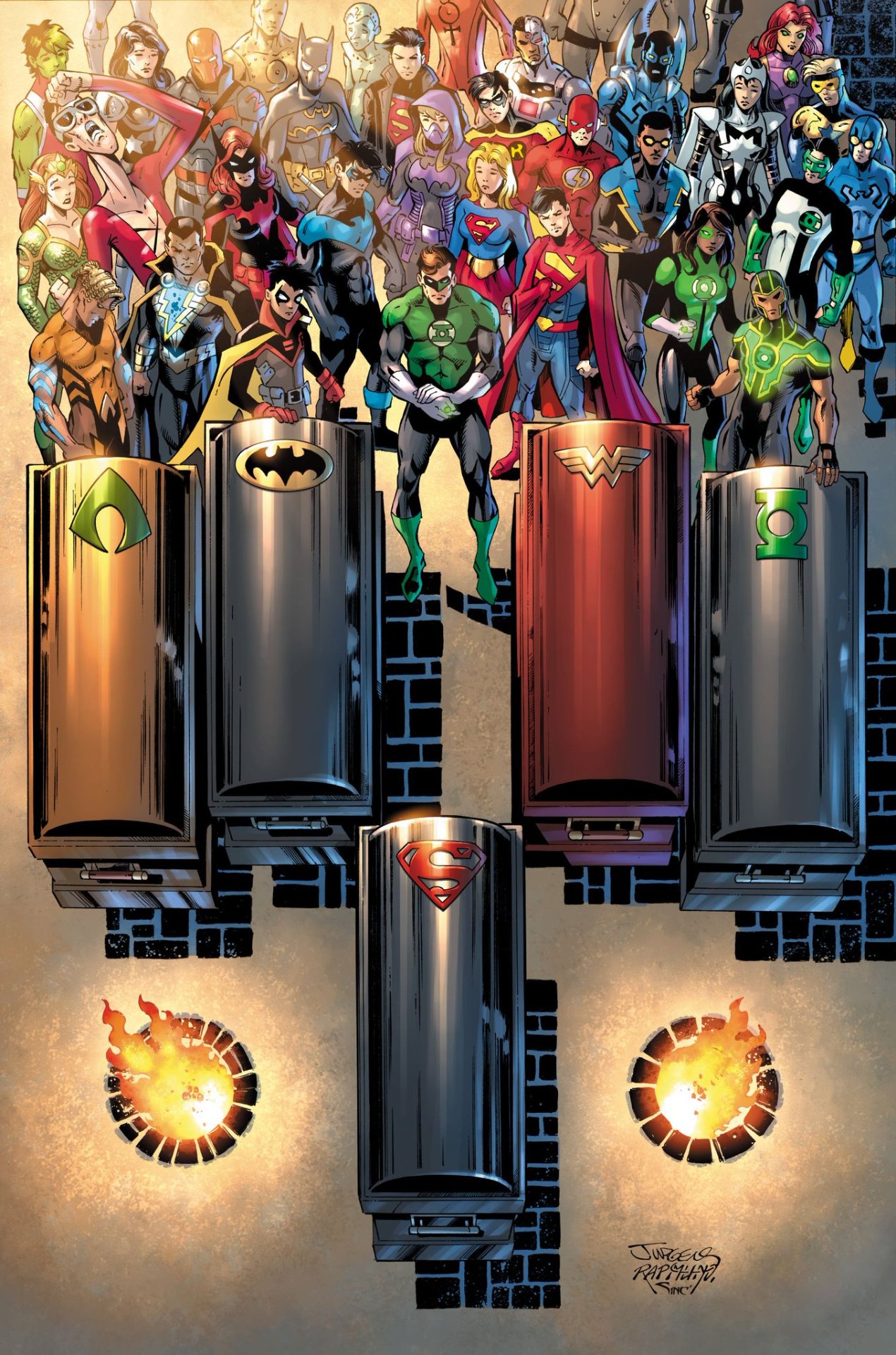 variant cover of Justice League #75 (Image credit: DC)
Heck, we've seen it with our own eyes now.
Despite the indisputable visual evidence, we believe that a reading between the lines is still necessary. Let's just say that aside from the obvious (which we'll come back to), DC used some interesting language in the build-up to the events of April 26.
Back in January, DC initially revealed that Superman, Batman, Wonder Woman, Green Lantern (John Stewart), Martian Manhunter, Hawkgirl, Aquaman, Green Arrow, Black Canary and Zatanna would all be going on missions to the edge of the multiverse and nine would be enough. that. die at the hands of the Dark Army, leaving only one survivor to warn Earth of impending danger.
We know who he is now, but we'll let you skip to the spoiler story in case you haven't read or heard it yet.
But DC's language initially describing the event particularly caught our attention.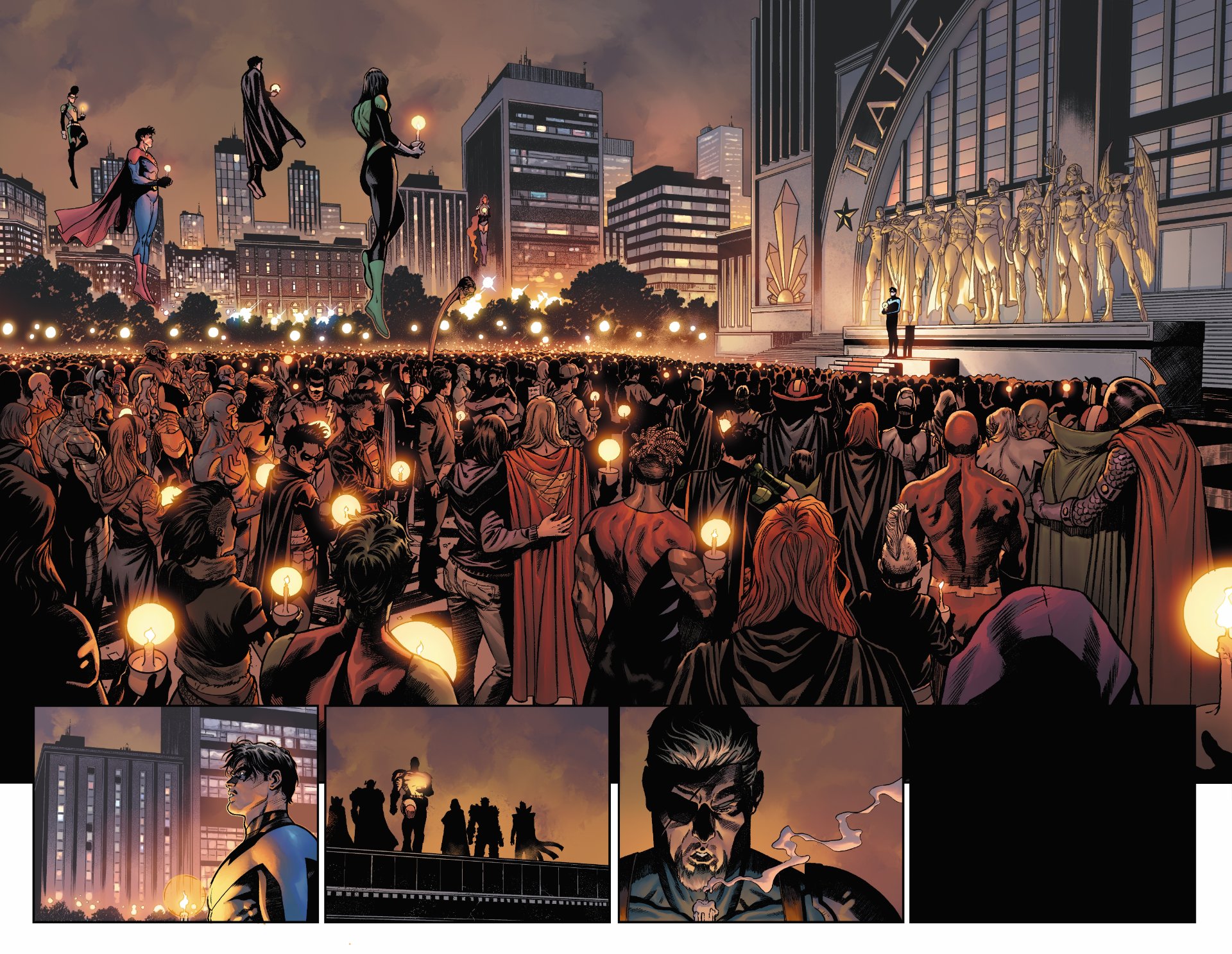 Art of Dark Crisis #1 (Image credit: DC)
"…the heroes left behind must unite to fight this great evil and save the lost Justice League…"
"Save"?
"Lost"?
It doesn't seem quite "dead" to us. And the ad is filled with similar wording that seems to indicate that the Justice League may not be as "dead" as "Death of the Justice League" implies.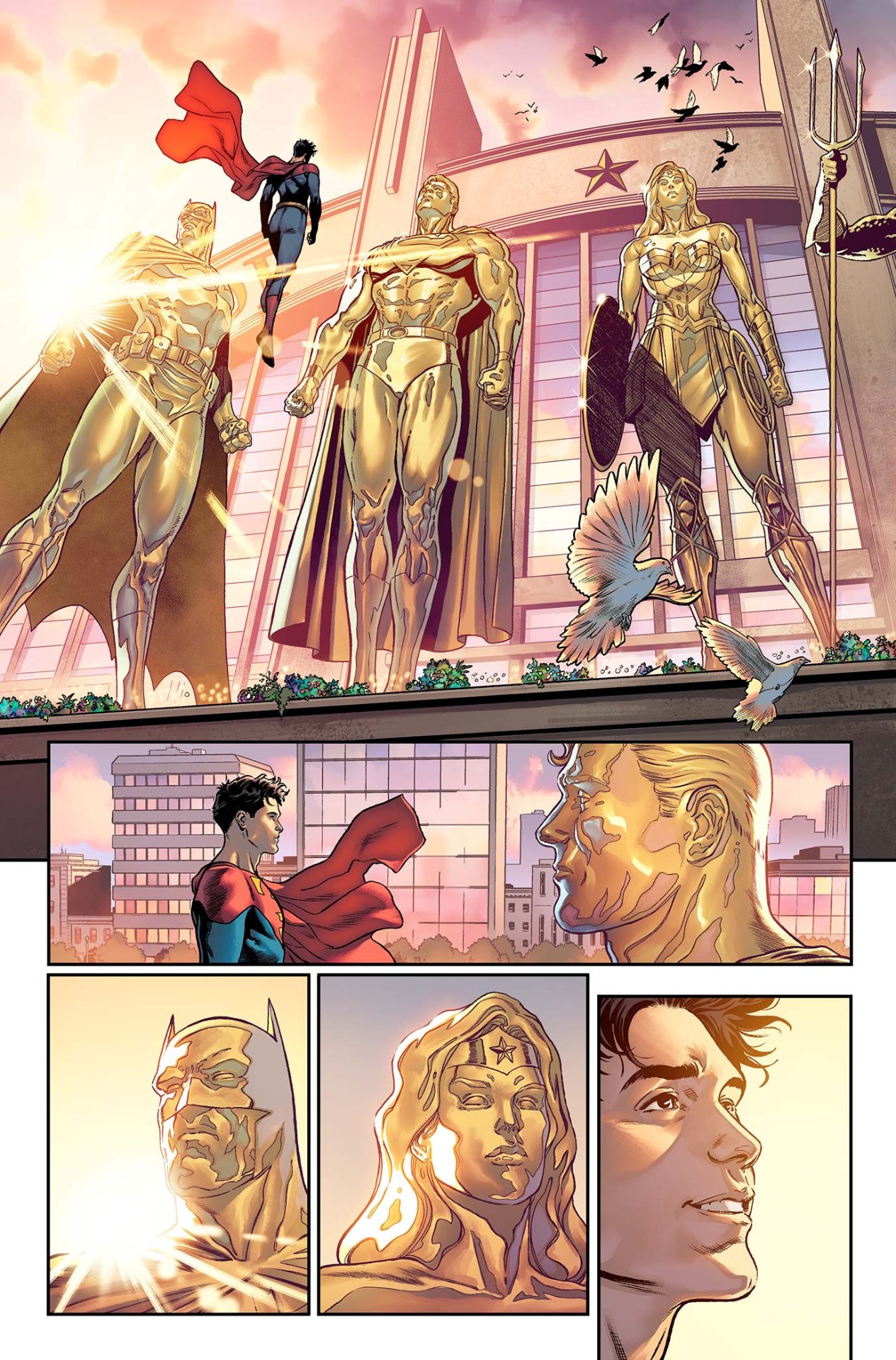 Art of Dark Crisis #1 (Image credit: DC)
But that's not the point, because even if they're dead instead of lost, the answer to the question "will they really 'die', as in anything resembling a real die, the answer is of course, of course not.
As they say, these are some of the most iconic fictional characters in the world, or in other words, some of the most valuable intellectual property around the world.
Case closed.
Our initial assumption was that DC would still be having fun telling stories and marketing for a while with the possibilities that come with having to "replace" all of these heroes, even in the pages of all of their single-player titles.
After all, "Death of the Justice League" honors the "Death of Superman" on the 30th anniversary of that historic event, and DC aligns Dark Crisis' "30 years in the making" closer to "Death of Superman." Superman" than any other before. Crisis event, it was fair to expect a dynamic to develop like when Superman was "replaced" by four other heroes in his various titles.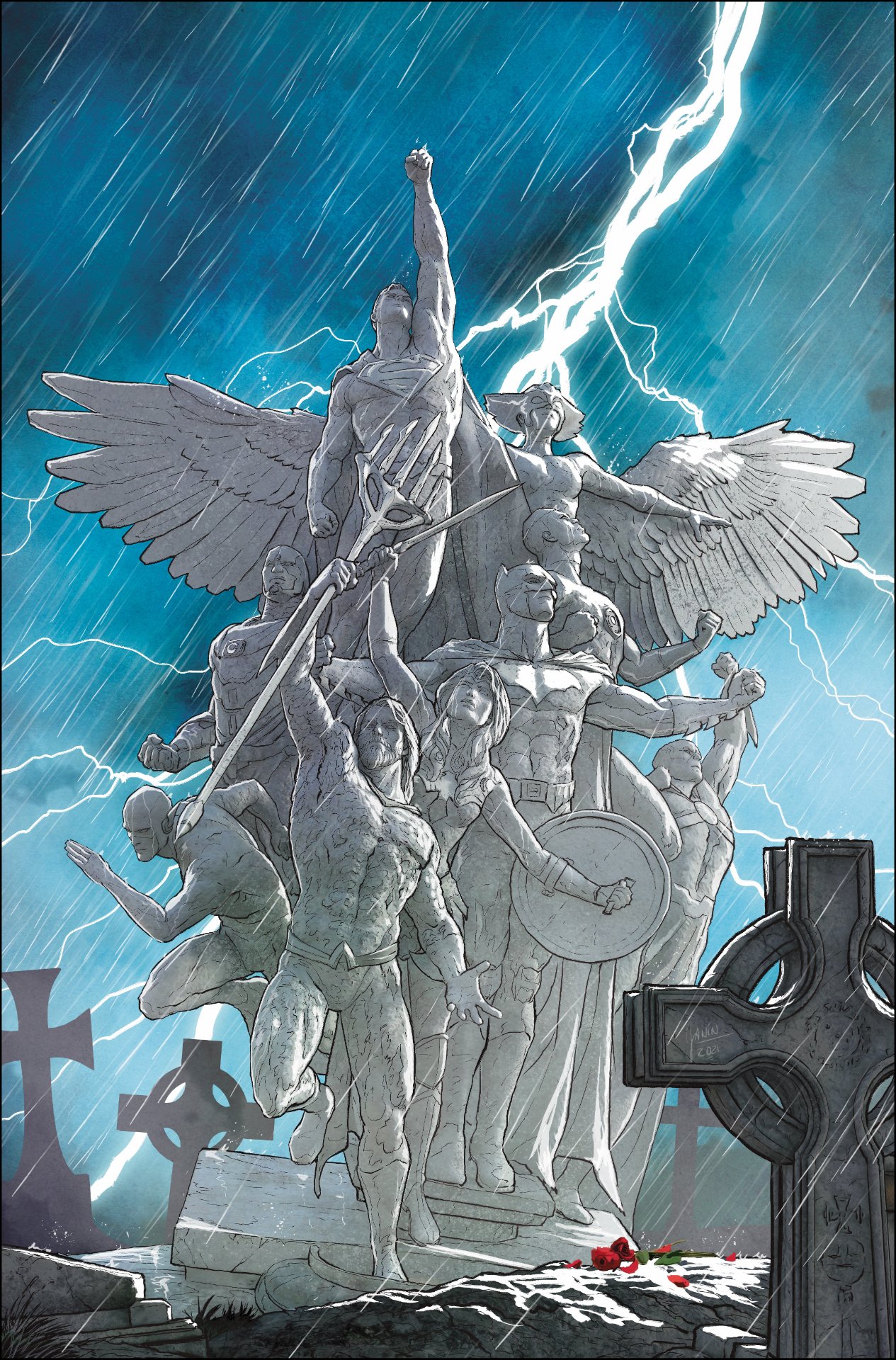 Variant cover of Justice League #75 (Image credit: DC)
But it didn't turn out that way at all. As we detailed above, in May and June, the dead Justice Leaguers all appear alive and well in their respective ongoing titles (with the exception of The Flash so far) and in new limited series.
DC has also since revealed that Aquamen will catch up with the events of Dark Crisis in July, revealing the beginning of a storyline that sees Arthur's family, friends, and fellow Aquaman Jackson Hyde mourn his death.
But July also sees new creative teams supporting Batman and Detective Comics beginning story arcs with Bruce Wayne that will launch alongside most of the seven issues of Dark Crisis.
So now it looks like their "deaths" will be limited to a mix of tie-in series and specials, and some ongoing titles that reflect the events/timelines and some that don't… at least not for a while.
So whether dead or "lost", Clark Kent, Diana of Themyscira, billionaire Bruce Wayne and the others may well be "saved" and/or resurrected at the end of the series and possibly even in the final pages of Dark. . Crisis. without ever really being absent from his own titles.
Regular comic book readers may be cynical about the frequent use of fake "death" in comics for marketing purposes, and not without justification. But the simple reason characters die and come back so often in Marvel Comics and DC is that, frankly, it works.
It is not an exact science.
Well, sometimes rocket science plays a big role in superhero comics, but you get our meaning.
Comic book sales are inherently a war of attrition. Very few readers or collectors are left with unique stories. Story arcs and "changing" status quo events are driving sales in 2022 and have been for decades.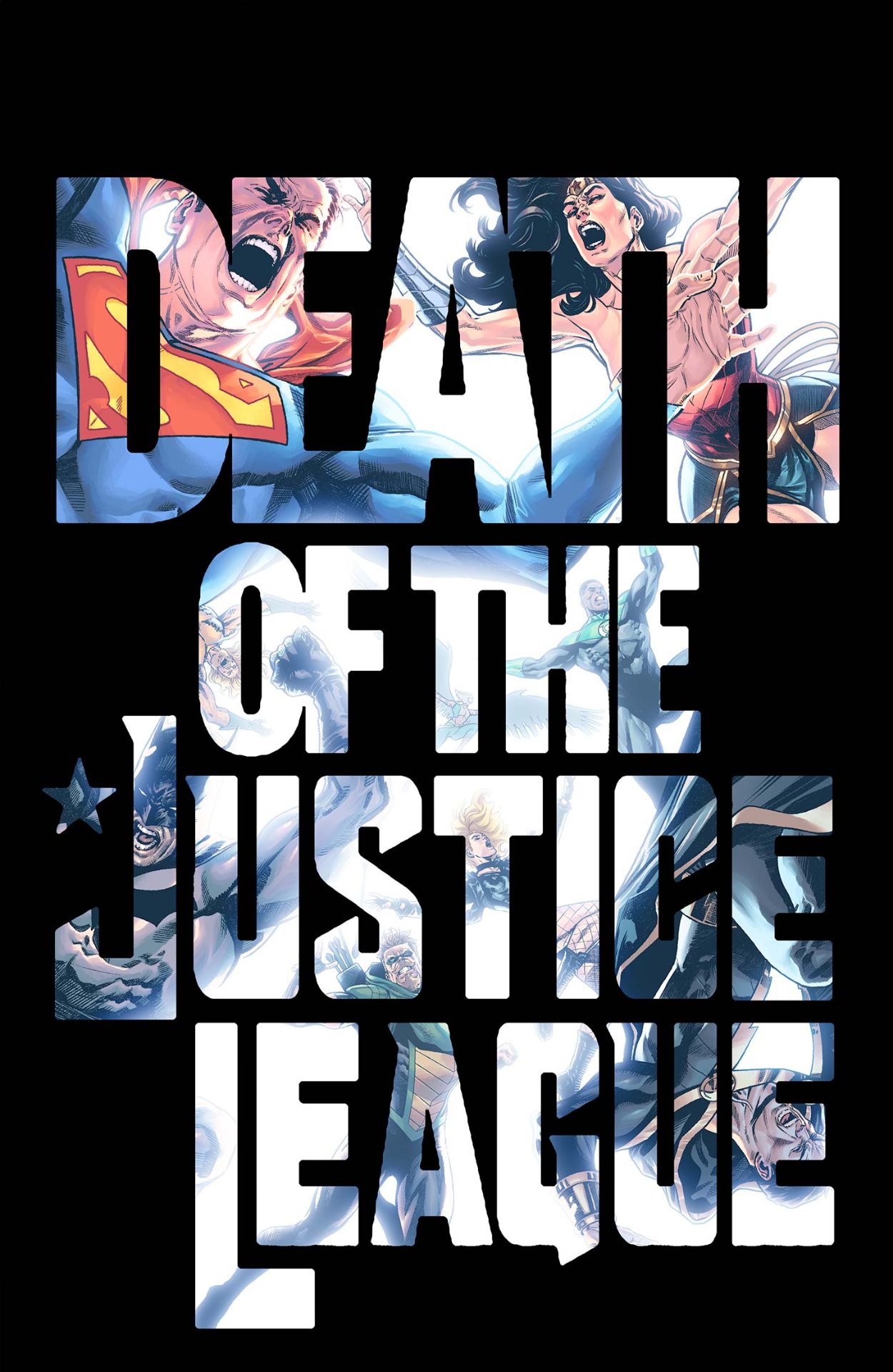 Cover of Justice League #75 (Image credit: DC)
So there's no question that April's Justice League #75 and then Dark Crisis will generate big sales numbers.
But that is only half of the equation.
From a creative standpoint, the event will also allow writer Joshua Williamson to tell a story that highlights the defining aspect of the DCU's "legacy" and how the DC world would react to the loss. of his most iconic superheroes at once.
"Justice League #75 allows us to show why the Justice League is comics' greatest hero while showing the consequences of losing to their greatest threat and its impact on the DCU," Williamson said during the interview. event announcement.
And there's absolutely nothing wrong with that, even if the Justice League will only be dead in a very particular timeline and/or context.
So check this space out in August, when we could be talking about the inevitable "Return of the Justice League." And who knows, maybe DC slowing down monthly single-player titles to catch up with Dark Crisis is part of their plan to live up to reader expectations and surprise them. Perhaps Superman, Batman, and Wonder Woman will be "dead" longer than expected.
But they will come back one day, don't worry.
But until you do, enjoy the ride. It will be over before you know it.
See more Newsarama coverage of "Death of the Justice League"
The Justice League, DC's main superhero team, dies at 62
DC Just Killed Batman, Wonder Woman, Superman, and the Justice League: Here's How They Did It
What is a storm of God? That Justice League #75 Moment Explained
This DC Superhero Has an "Endgame" Moment in Justice League #75