Entertainment
Barry season 3 episode 1 review: "An undeniably strong start"ByMolly Edwardspublished 25 April 22Review
Are some things unforgivable? That's the question Barry's season 3 premiere wrestles with, and it's a question that doesn't have an easy answer. From the start, it felt like Bill Hader's hitman-turned-actor Barry could put the violence behind him, if only the world would stop putting obstacles in his way. Now, however, the only thing standing in the way is his own tortured psyche.
From the opening scene of the premiere, it's clear that Barry thinks forgiveness is not an option. He's in a bad place, distracted, unfocused, even hallucinating and falling back into killer bad habits. We've seen Barry wracked with guilt before, but he's never seemed so defeated. A meeting between Barry and Chechen NoHo leader Hank (Anthony Carrigan) sheds light on where all of this is headed. "Forgiveness is something that has to be earned," Hank tells Barry, who shows up desperate for purpose. A meltdown is clearly on the horizon, but for now, Barry is on the sidelines, which means Hader isn't giving up on his performance just yet. Restraint is admirable: It would be easy to exaggerate Barry's crumbling state of mind, but holding back will only make the inevitable implosion all the more shocking.
The episode deftly lays the groundwork for the rest of the season, introducing a new development for Hank that promises to give him a meaty story, as well as putting Sarah Goldberg's Sally on the opposite trajectory from Barry. While he is in crisis, she is living her dream on the set of her own TV show. But not everything is easy. An incredible single shot that follows her across the board puts her at the epicenter of a whirlwind, and you can't help but marvel at how effectively she handles the chaos, until a moment of calm reveals that she, too, can just hold it together. . .
Previous seasons have never been afraid to test these characters, but this season promises to be more inward-focused than ever: many of the issues established in the premiere stem from the characters' own feelings, rather than an external one. . threat However, there is always a danger lurking on the horizon. Stephen Root's Fuches may be a long way off, but just seeing him again is a menacing reminder of the potential for him to cause Barry trouble…even if he's busy tending some goats right now (yes, really).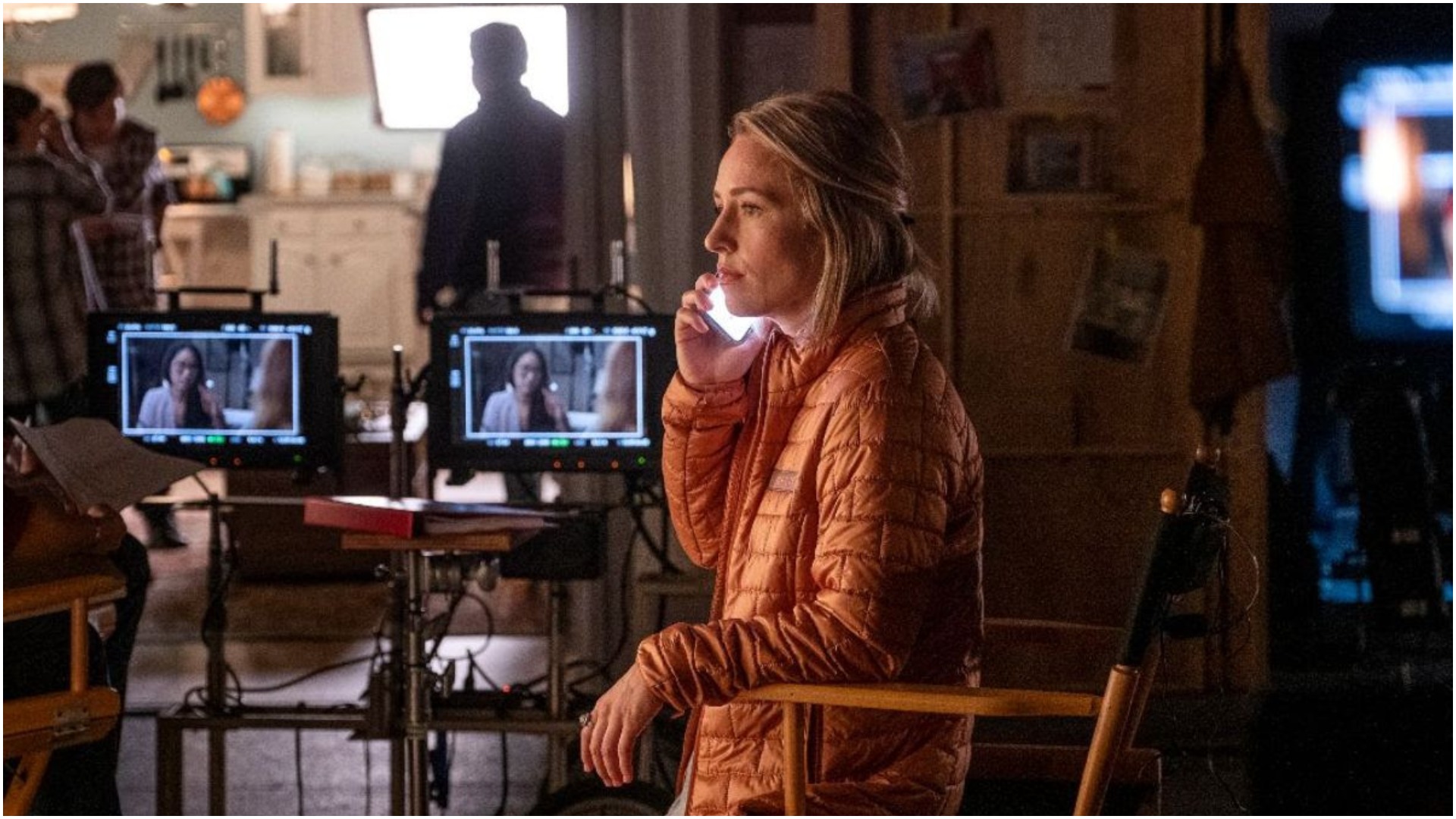 (Image credit: HBO)
The police are still interested in what happened to Detective Janice Moss (Paula Newsome), and Hank is brought in for questioning. Seeing him handle the situation smoothly, and hilariously, reveals that the character hasn't lost the spark of him. In this episode, he brings most of the laughs as Hader's Gene Cousineau and Henry Winkler take on a heavier story.
And it's Gene who seems to be Barry's main concern. At the end of Season 2, Fuches told Gene that Barry was the one who killed Janice, and Gene certainly didn't forget him. His reaction to the news fits perfectly with Barry's agitation and fight for forgiveness.
But, given the focus on each character's emotional life, it's odd that the episode doesn't address the fallout from Sally's big choice in the season 2 finale. She decided to improvise in the acting showcase, and instead of performing her scene as she rehearsed, she fiercely resisted the fictional version of her abusive ex-husband. In the season 3 premiere, Sally's thoughts on the matter remain frustratingly uncharted.
That's the episode's only hiccup, though, and since the first two seasons were so smartly written and featured such strong performances, you'd be forgiven for worrying that the show won't be able to maintain its own momentum. "Forgive Jeff" removes those fears. The episode, written by co-creators Hader and Alec Berg, and directed by Hader himself, is certainly a great start to what promises to be an excellent television series.
Where previous seasons questioned whether change was possible, or whether Barry is doomed to a life of violence, this season faces the consequences squarely. We no longer wonder if Barry is really a violent killer: he is (even if he isn't). everything it is, it comes back enough that denying it is futile). However, what remains for us to ponder is whether it is possible to atone, and whether forgiveness is an option after all.
---
Caught by Barry? Round out your watchlist with our roundup of the best Netflix shows to stream right now.