Comis
Batman White Knight Makes Joker The New Better Oracle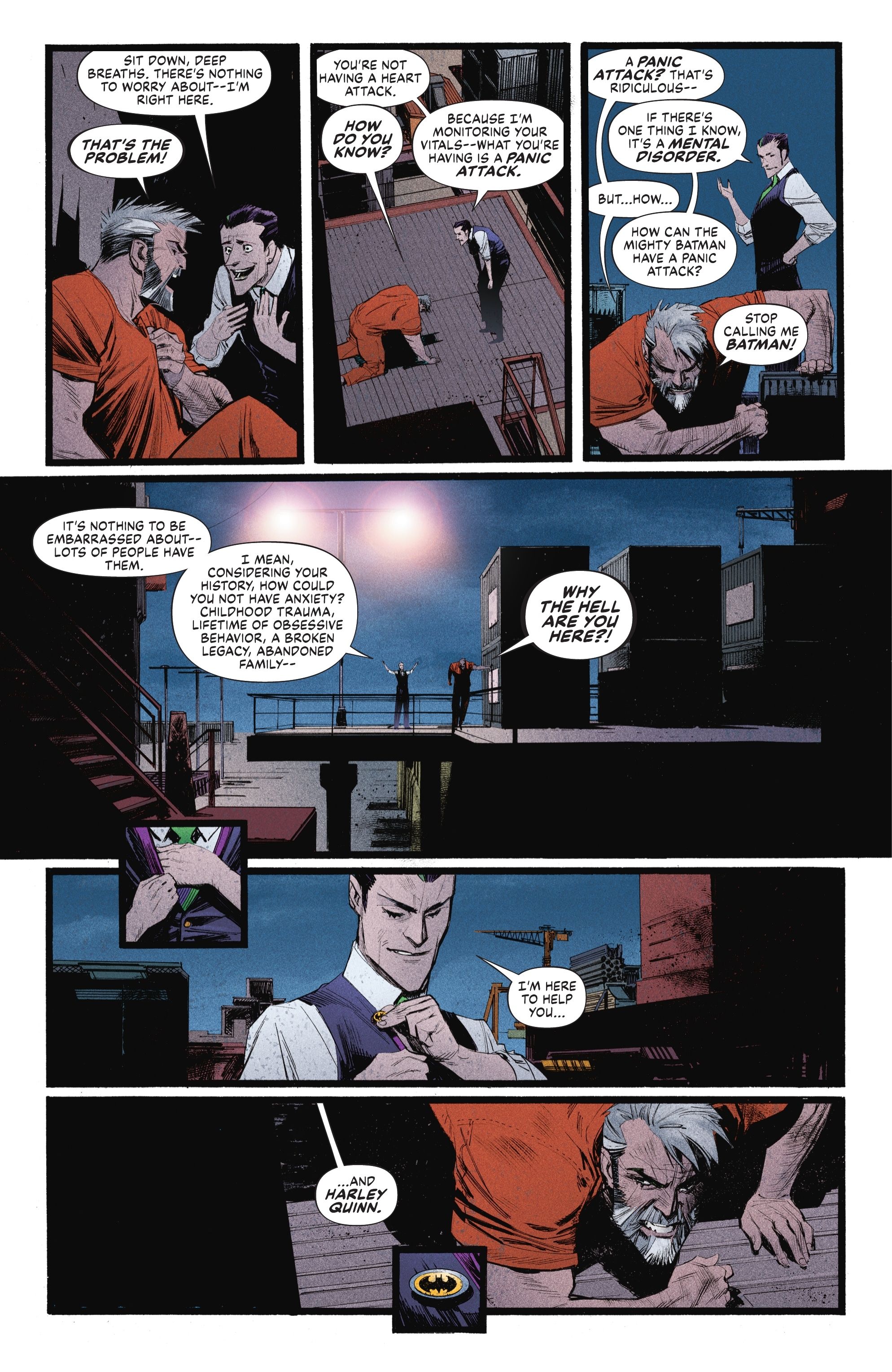 Ironically, this places Joker/Jack in the role of Oracle within this story's events. As the voice in Batman's ear, advising his moves and using techno-wizardry to facilitate Bruce's mission, Jack proves invaluable as Bruce navigates Neo-Gotham. Unlike previous depictions of Joker living in Batman's head, Jack appears to genuinely want to help Batman complete his missio, and get Gotham out of the hole it finds itself in. Unlike Oracle, since Jack is riding shotgun in Bruce's brain, he doesn't need to wait for Batman to request anything and act preemptively at the speed of thought. Additionally, their previous relationship creates an entertaining "buddy-cop" dynamic, with Jack serving as a commentator poking fun at Bruce's all-too-serious demeanor, while genuinely helping the Dark Knight on his mission.
Batman has counted on several key allies over his long history, but as those relations complicated over the White Knight Saga, Bruce finds himself almost as isolated as he did when he first put on the cowl. With Joker standing in as a lightning-fast Oracle replacement, though, Bruce might stand a chance at mending his family and sparing Neo-Gotham further chaos.
Look for Batman: Curse of the White Knight #3 available now from DC Comics!