Entertainment
Daredevil Can't Be The Same On Disney+: How Season 4 Will Be Different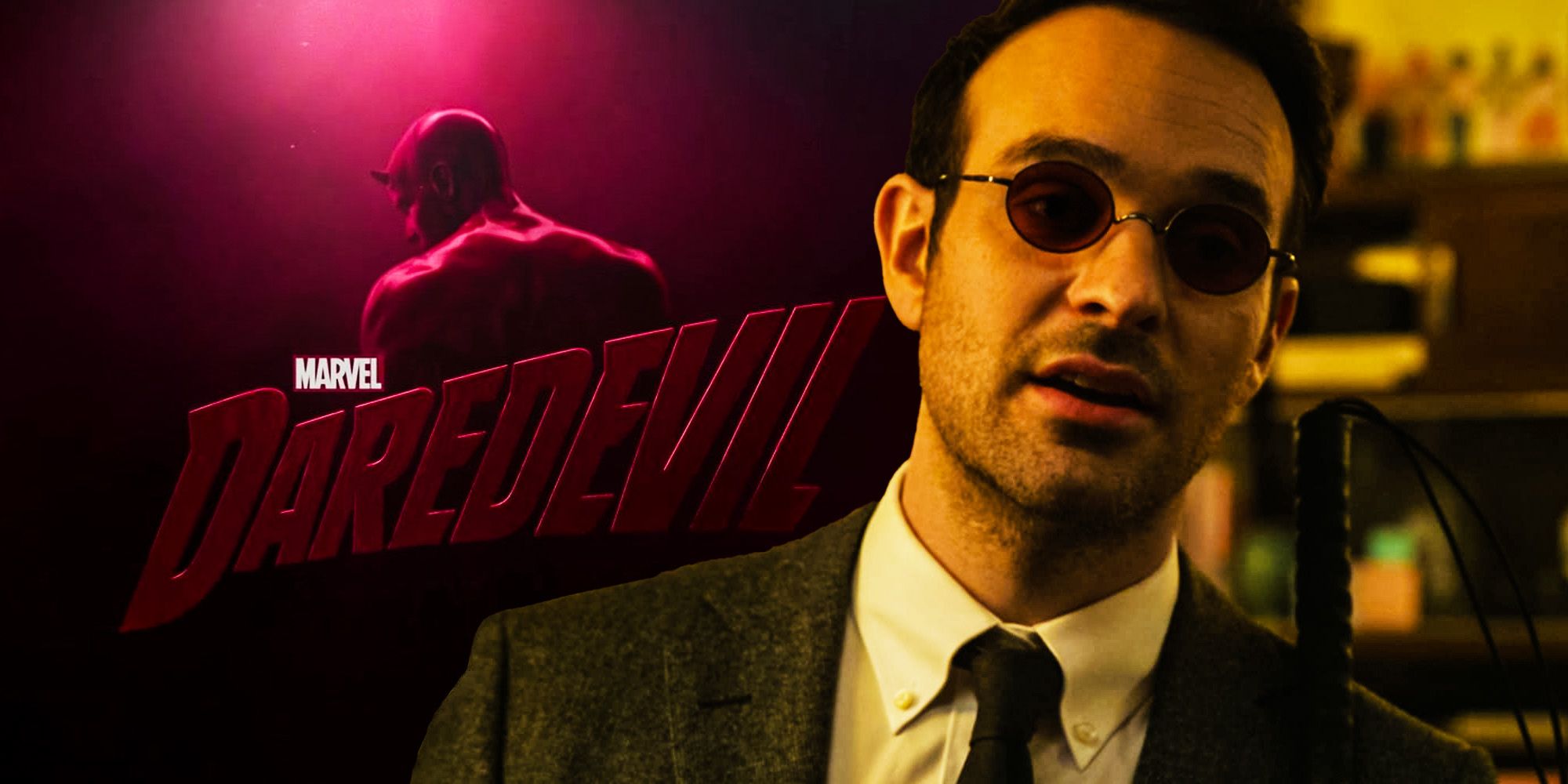 In May 2022 it was reported in Variety that Daredevil season 4 is happening at Disney+. There hasn't been an official announcement from Disney or Marvel Studios to confirm this, but they haven't denied it either. According to the unspecified source, the project already has Matt Corman and Chris Ord of Covert Affairs fame attached to write and produce.
No formal details have been confirmed by Disney or Marvel. The release date, who is returning from the original Netflix cast, and story details are all still total unknowns. Charlie Cox's return as Matt Murdock is more-or-less a given, and if Kingpin features in Daredevil season 4 then Vincent D'Onofrio will no doubt take up the mantle of Wilson Fisk once again. Since these two are the only Daredevil characters to make it into the MCU so far though there's no guarantee yet that Foggy Nelson (Eldon Henson), Elektra (Élodie Yung), Punisher (Jon Bernthal), the rest of The Defenders, or any other Netflix-introduced Marvel alumni will be joining them.
It's a guarantee more details will emerge before Daredevil season 4 reaches screens. However, the fact it will be produced for Disney+ instead of Netflix means there are a few predictable changes probably coming to the tone and format of the show.
No Way Home & Hawkeye Means More Daredevil MCU Connections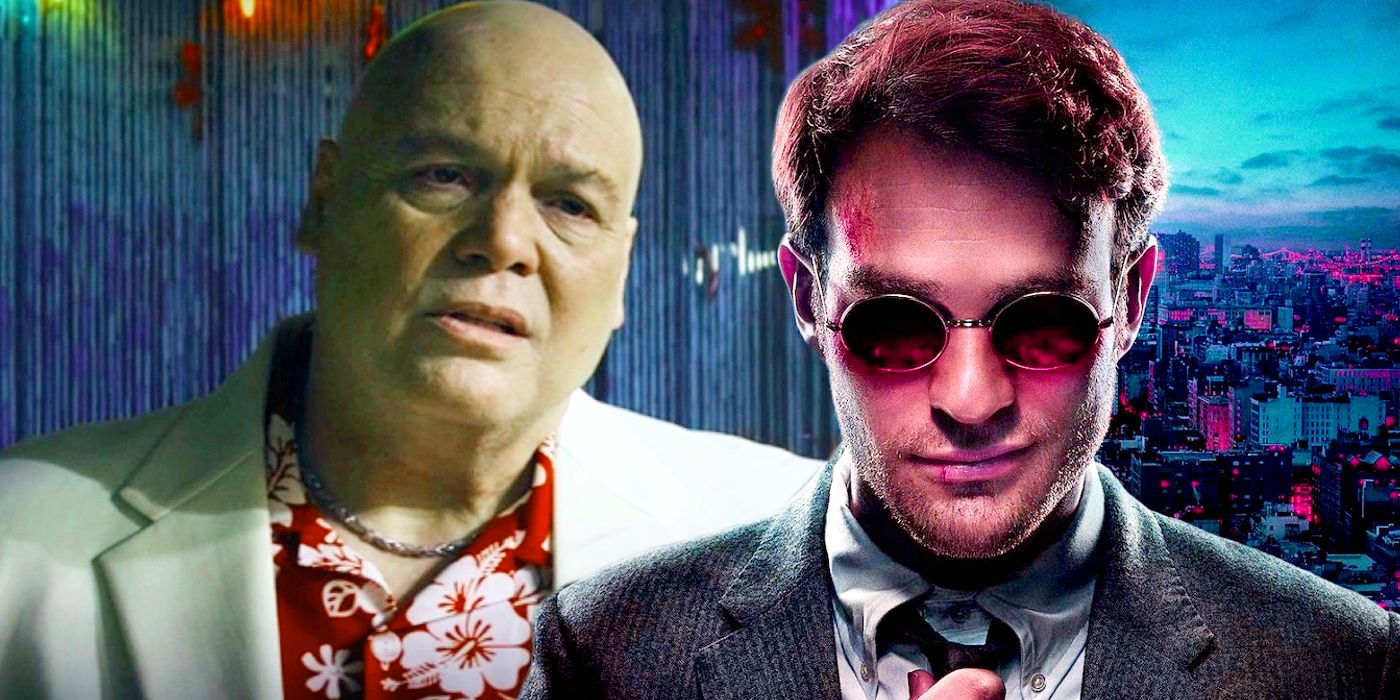 After years of waiting, audiences finally got to see some of Netflix's Marvel characters return to the MCU in Phase 4. Hawkeye featured the return of the Kingpin, played once again by Vincent D'Onofrio, as a New York City crime boss. Shortly after, Charlie Cox got his MCU reintroduction as the man without fear, Matt Murdock, in No Way Home as Parker's (Tom Holland) lawyer. This marked the first time Marvel Studios chose to use a character introduced in a non-Disney+ show in their films and series.
This means a significant change for the Daredevil series from the fourth season and beyond. Daredevil and Kingpin were the two most prominent characters of the Netflix series, and now both have ties to other MCU characters before Daredevil's first non-Netflix season has begun. Even though the ending of No Way Home means that Daredevil is no longer aware of Peter Parker's existence, he is still familiar with Happy Hogan (Jon Favreau). Wilson Fisk, on the other hand, has established connections with Clint Barton (Jeremy Renner), Kate Bishop (Hailee Steinfeld), Maya Lopez (Alaqua Cox), and others.
The fourth season of Daredevil will probably feature more MCU connections, cementing it in the shared universe. Despite the recent appearances of Daredevil characters in the MCU the status of the Netflix shows as canon was still debated. Charlie Cox was a cool cameo, but in a multiverse of variants a cameo alone wasn't a guarantee the Matt Murdock of Daredevil and the Matt Murdock offering Peter Parker legal advice were one and the same. Daredevil season 4 will finally bring the Man Without Fear to the MCU proper, but it's a two-way street.
Daredevil Season 4's Story Can't Be Self-Contained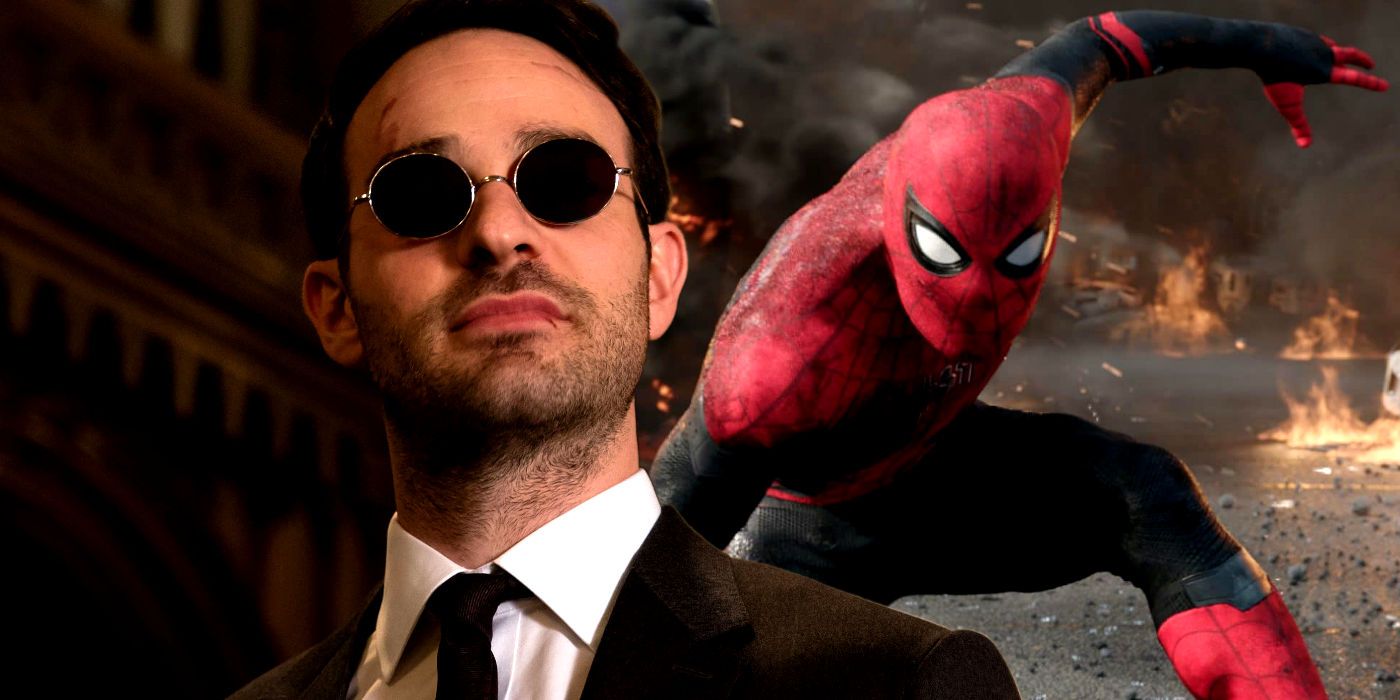 The fourth season of Daredevil will not be self-contained like the previous three. Even though Daredevil crossed paths with the other Defenders and The Punisher, the Netflix seasons kept the story centered around Matt Murdock. A Disney+ version of Daredevil will probably be much more heavily interconnected with the MCU, like every other Marvel Studios outing. The story told within the season will tie into other MCU films and shows, the same way WandaVision led into Doctor Strange in the Multiverse of Madness and Loki catalyzed the events of Phase 4 by unlocking the multiverse.
This presents Daredevil with an opportunity for new antagonists. While Wilson Fisk was terrifying and multi-dimensional, the Netflix seasons didn't give other characters from Daredevil's rogues' gallery a chance to shine besides Kingpin and The Hand. Being more connected to the MCU not only allows Daredevil to face off against villains that are usually associated with other Marvel characters, but it also allows Marvel Studios to use Daredevil's villains in other projects and turn them into overarching threats. This will make Daredevil more intertwined with the rest of the MCU, opening up a wide range of possibilities both for antagonists and allies.
Marvel Studios will probably opt to include cameos from different MCU characters in the fourth season, similar to how War Machine (Don Cheadle) cameoed in The Falcon and the Winter Solider. There are plenty of Marvel characters that could appear in an MCU Daredevil series, especially given the large number of heroes Murdock teamed up with in the comics. This list includes the likes of Spider-Man, She-Hulk (Tatiana Maslany), Moon Knight (Oscar Isaac), Maya Lopez, Blade (Mahershala Ali), and more, all of which are either already in the MCU or set to join it soon.  In the MCU, Hawkeye has already crossed paths with Wilson Fisk. Since Matt Murdock can now branch out into the wider MCU for the support it seems unlikely Kate Bishop won't be roped in if Kingpin also returns for season 4.
Current MCU Shows Suggest Daredevil's Violence May Be Toned Down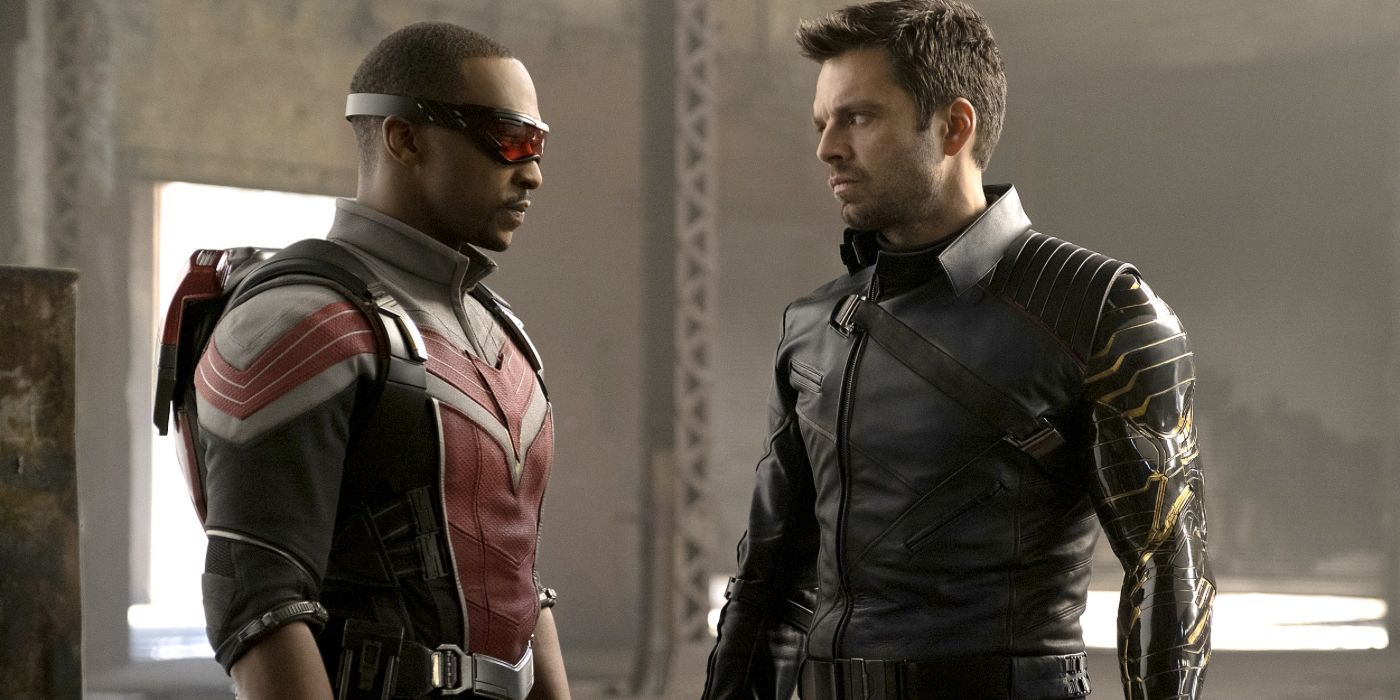 One aspect that will likely undergo a drastic change is Daredevil's hyper-violence. The Netflix Marvel shows were more mature than Disney+ MCU releases. Shows like Daredevil and The Punisher did not shy away from the gory combat style of their characters, and they were better off for it. Some of the most iconic scenes of the Netflix shows happened when the heroes embraced their violent nature, like the hallway fight scene from Daredevil season 1, and Punisher's prison massacre in season 2. This wouldn't fit in with Disney's family-friendly image and would certainly break the PG-13 mold the publisher is known to enforce on all their properties. It's inevitable that Daredevil season four on Disney+ will feature significantly toned-down violence.
Fortunately, there is another side to that coin; Marvel's most recent Disney+ release, Moon Knight, is also a super violent character, and the Disney+ Moon Knight series carried much of the brutality from the comics onto the screen. Even the shows opening shot of Arthur Harrow (Ethan Hawke) filling his shoes with broken glass before taking a stroll was far darker than anything previously seen in the MCU. This bodes well for Daredevil season 4, because it indicates that there is a chance for the show to carry on under the Disney banner without watering down the violence, which was one of the most positively-received aspects of the 3 Netflix Daredevil seasons.
Daredevil Season 4 Might Be Shorter Than Netflix's Seasons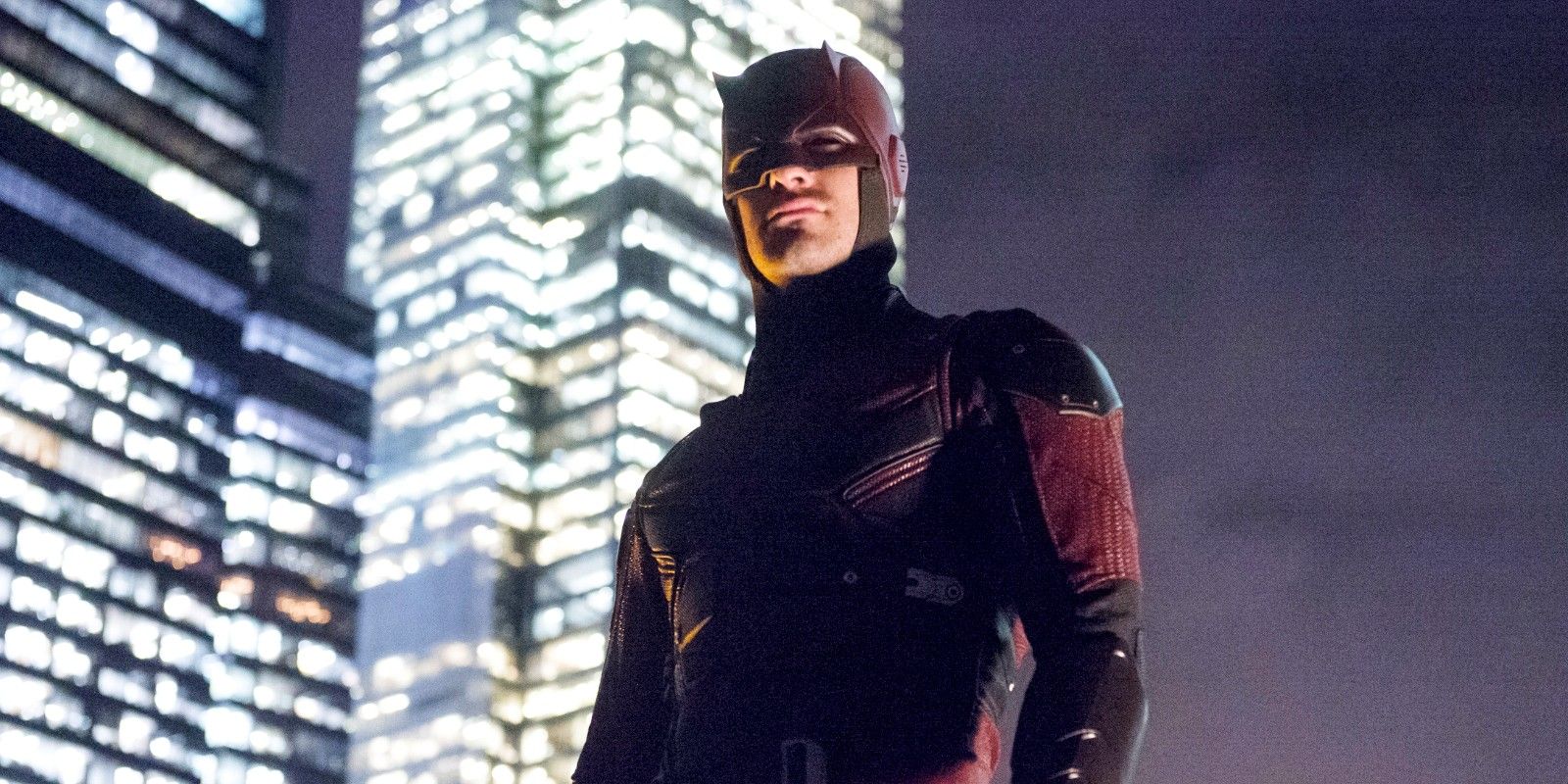 Daredevil, along with every other Netflix show except for The Defenders, had 13 hour-long episodes for every season. While this worked for Daredevil, it unnecessarily dragged out the stories of others like Iron Fist. On the other hand, the majority of Marvel Studios' live-action series have only been six episodes long. The fourth season of Daredevil will probably follow the six-episode structure, rather than stick with the original 13. This is due to the different release structures Netflix and Disney+ have. While Netflix used to release entire seasons of their Marvel shows on the same day, Disney+ elect to drop their episodes on a week-by-week basis, prolonging the show's grasp on the public's attention and garnering more attention with each episode. Therefore, Daredevil season 4 will likely be shrunk down to six episodes when Disney brings Matt Murdock back to screens.
Is Reviving Daredevil For Season 4 The Best Decision?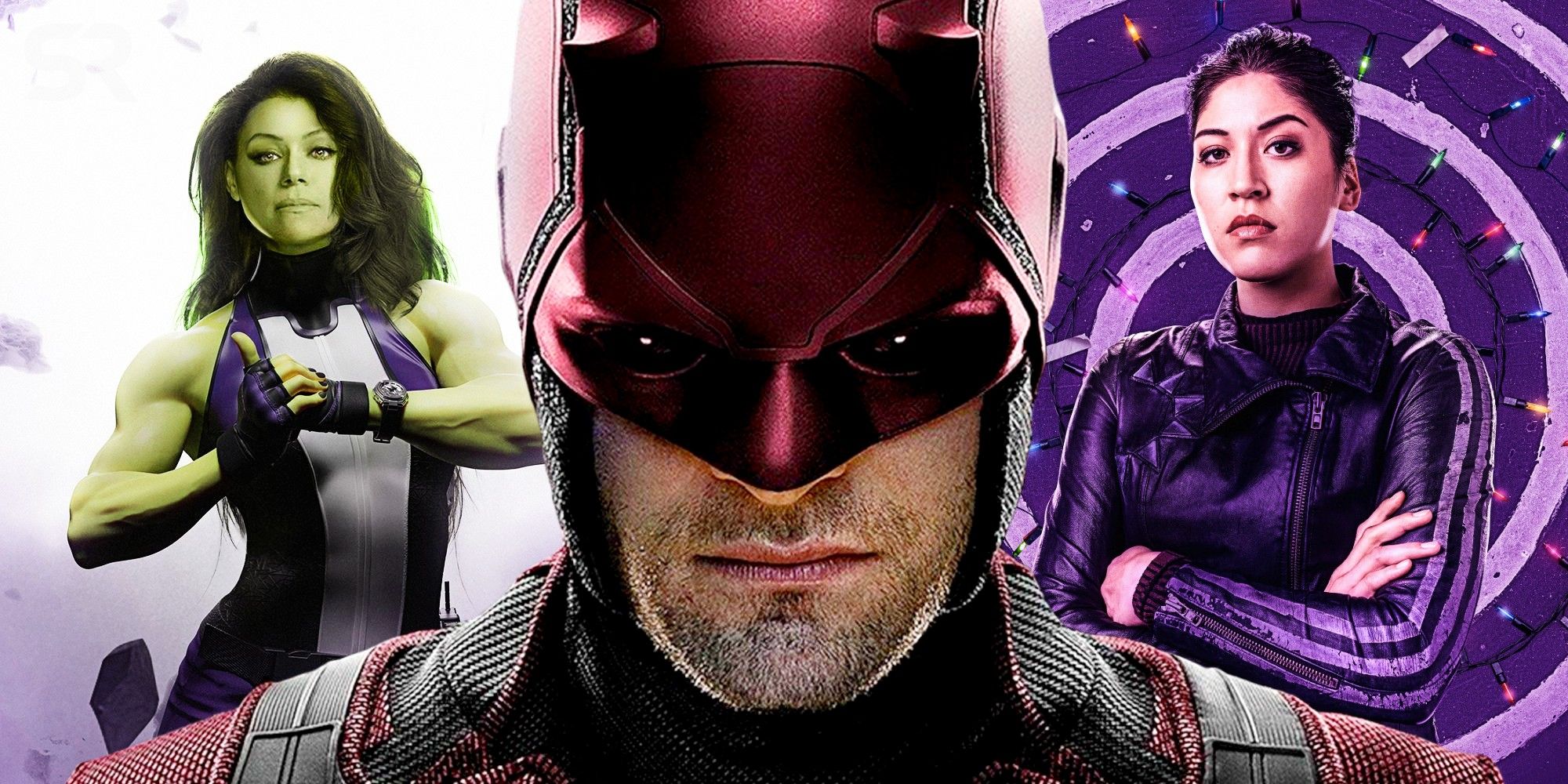 Giving Daredevil a fourth season is not the only way to give Matt Murdock more MCU screen time, and it risks tarnishing Daredevil's near-spotless Netflix legacy unless Disney is careful and respectful. Marvel Studios could continue to use him in the same way they used Matt Murdock in No Way Home, by having him appear as a side character in different projects. There are many Phase 4 and 5 projects in which Charlie Cox's Daredevil can also return. She-Hulk, Echo, Blade, and Spider-Man 4 are but a few of the projects that could feature the Man Without Fear. However, Daredevil's popularity almost guarantees there will always be a demand for solo MCU projects, even if he does show up in other titles.
Instead of a revival, Marvel Studios could have opted to reboot the series while keeping the same actors. That probably wouldn't have sat well with fans of the Netflix series though, especially since the events of Daredevil do not contradict any of the true MCU canon. Another option would have been a Daredevil MCU feature film. While many believe that Daredevil is more suited for the small screen, Marvel Studios have proved they can pack a great deal of character development into a two-hour feature. Unfortunately, Marvel Studios' calendar is already packed with blockbuster releases, with at least three MCU films scheduled to hit theaters each year for the foreseeable future, so the Devil of Hell's Kitchen would have struggled to get his own movie even with his popularity.
It seems that these options are all off the table though. Marvel Studios looks to be following what many fans considered to be the best course of action: a Daredevil revival on Disney+. But Disney and Marvel need to apply caution: the three seasons released by Netflix received near-ubiquitous praise from critics and audiences alike, and wasting the character development and backstory built throughout them would be a mistake. While the future of characters like Luke Cage and Jessica Jones remains to be seen, Daredevil has always been too popular and beloved by fans to be forgotten by Disney and Marvel Studios.
The future of the other Marvel Netflix shows remains uncertain, but Daredevil is returning for season 4 on Disney+ at an unspecified future date. There is yet to be an official announcement from Disney with further details. Ever since  Hawkeye and No Way Home proved that Marvel Studios are willing to use Netflix's characters in the MCU, many fans of Daredevil had their fingers crossed the show would return. Demand for a fourth season was proven by the 430,000+ signatures thd3t the "SaveDaredevil" petition received when it wasn't picked up for renewal after season 3. Even though many are celebrating a return to Hells Kitchen, Daredevil under Disney+ might be unrecognizable from what fans are used to.