Game
Dark Souls Role Playing Minis Announced (& They Can Be Used For D&D)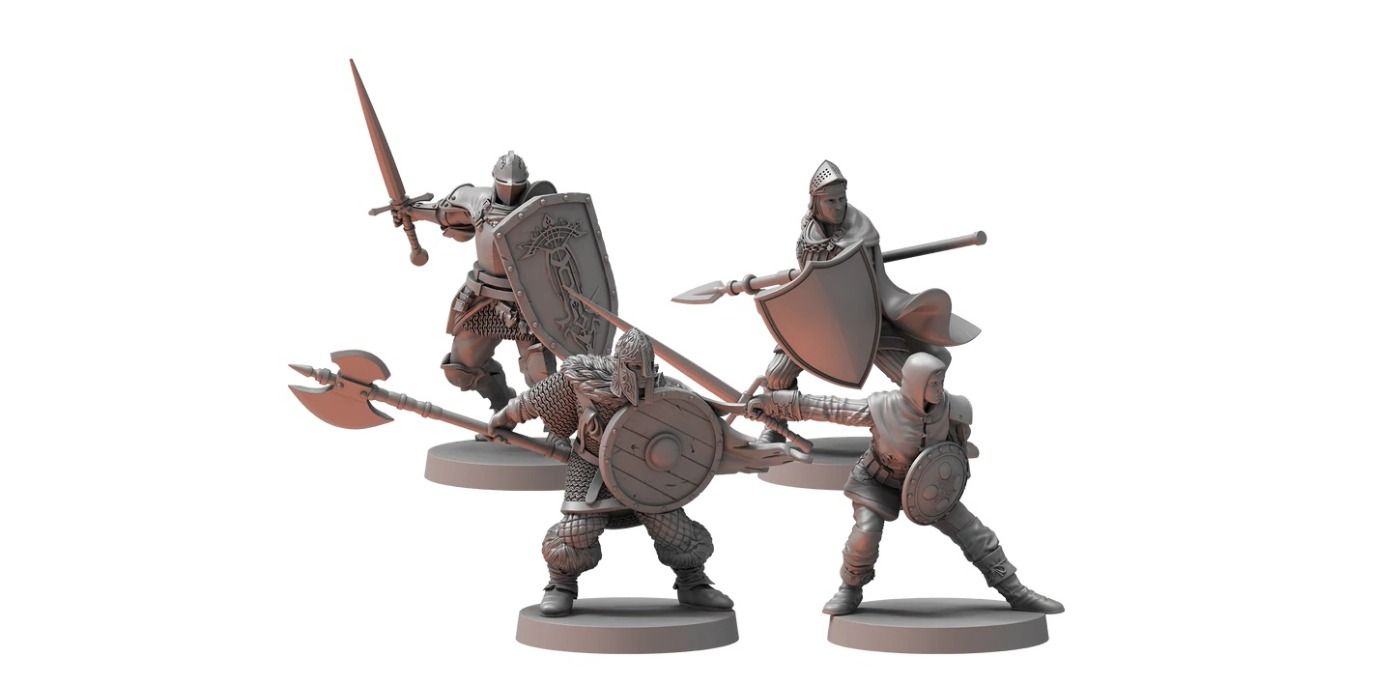 The first wave of Dark Souls RPG minis comes in six different sets. The "The Silver and the Dead" set, contains two Silver Knights and two Hollow Soldiers; the "Silver Knight Greatbowmen" set contains four Silver Knight Greatbowmen figures; the third set is "Hollow Crossbowmen", which contains four Hollow Crossbowmen figures; the "Guardian Dragon" set contains one massive figure; the fifth set is named "Unkindled Heroes Pack 1", which contains figures based on the Knight, Warrior, Assassin, and Herald classes; and finally, the sixth set is "Unkindled Heroes Pack 2", which contains figure based on the Pyromancer, Cleric, Thief, Sorcerer, Mercenary, and Deprived classes. The Deprived means the Dark Souls SL1 build is playable in the Dark Souls RPG. The minis come unpainted but players can paint them if they wish.
It's not surprising that Steamforged Games is producing minis for the Dark Souls RPG, considering the company has produced similar items for Dark Souls: The Board Game,  Devil May Cry: The Bloody Palace Board Game, Horizon Zero Dawn: The Board Game, and three different Resident Evil board games. There are a number of mini sellers on the Internet, including stores that will make custom minis for a price. Not all players have the time or inclination to have special D&D minis made, so pre-made minis based on Dark Souls character classes can be an easy purchase for those simply looking to field a familiar Hollow.
The first wave of Dark Souls: The Roleplaying Game minis will be released on July 15, 2022.
Source: Steamforged Games