Guides
Destiny 2: How To Get The Bump In The Night Rocket Launcher (& God Rolls)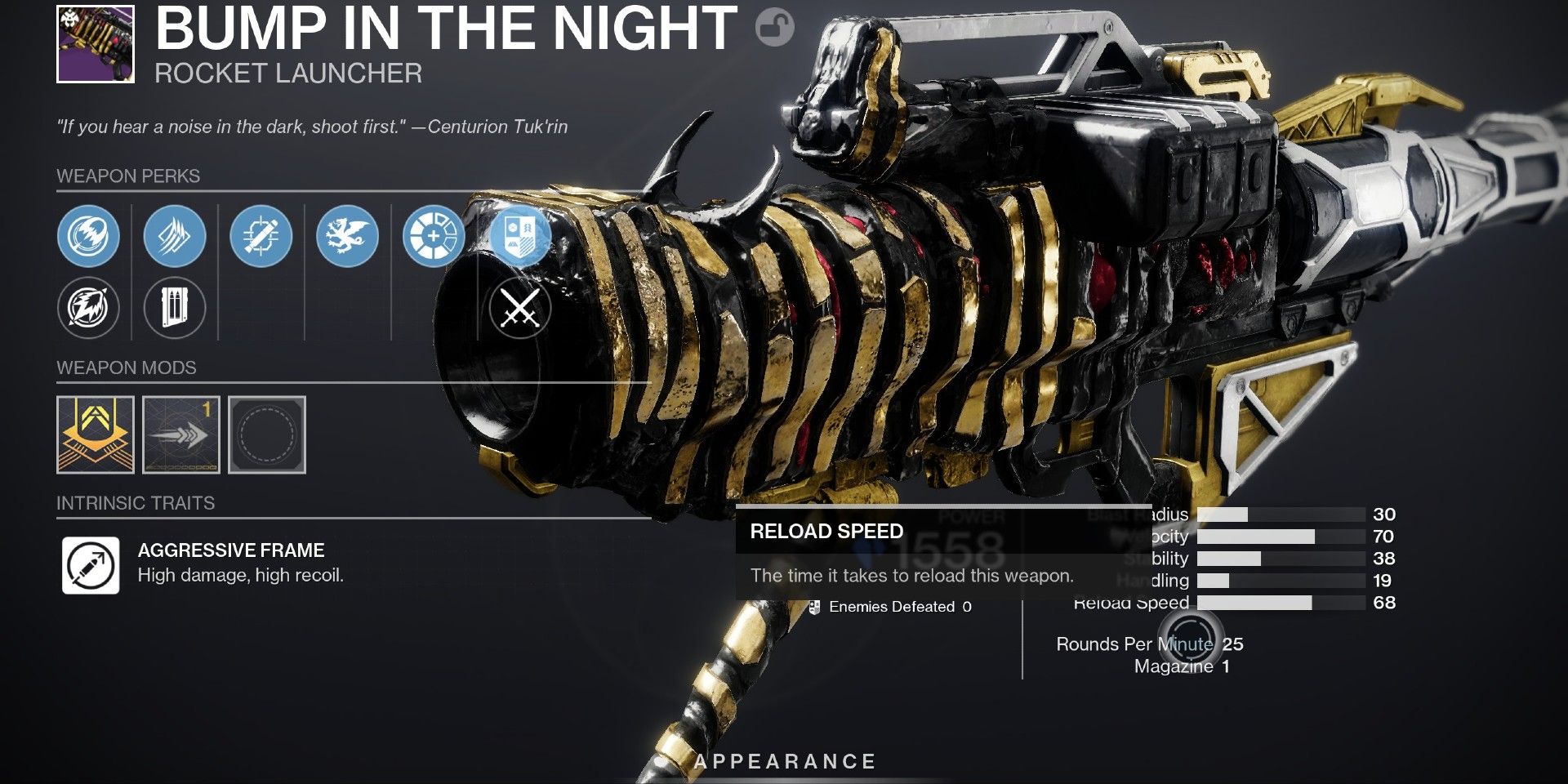 Rocket Launchers have far fewer options than most weapons when it comes to their barrel and magazine perks, but there are still some great ones that players should look for on their Bump in the Night. For the barrel, players should look for or craft a Bump in the Night with either Volatile Launch or Quick Launch, but Confined Launch is a solid choice for PvP. Really any of the available magazine perks are fine for PvE, but to get a Rocket Launcher that is great for both types of activities players should look for Black Powder, High-Velocity Rounds, or Impact Casing. All of the third and fourth perk combinations are perfect for endgame activities throughout Destiny 2: Season of the Haunted.
1. Tracking Module/Vorpal Weapon – This perk combination is one of the best options for Rocket Launchers at large that don't have a tracker built into their frame.
2. Auto-Loading Holster/Vorpal Weapon – Fantastic option for maximizing DPS in time-gated PvE activities.
3. Field Prep, Demolitionist/Chill Clip, Vorpal Weapon – These perk combinations synergize nicely with any teammate that is using the Gjallarhorn Rocket Launcher.
4. Tracking Module/Frenzy – This combination is better for keeping up a consistent damage output against all enemies in a given area.
Destiny 2 is available on PC, PlayStation 4, PlayStation 5, Xbox One, Xbox Series X|S, and Google Stadia.