Entertainment
Elvis Movie Trailer Shows Presley's Rise & Fall as King of Rock & Roll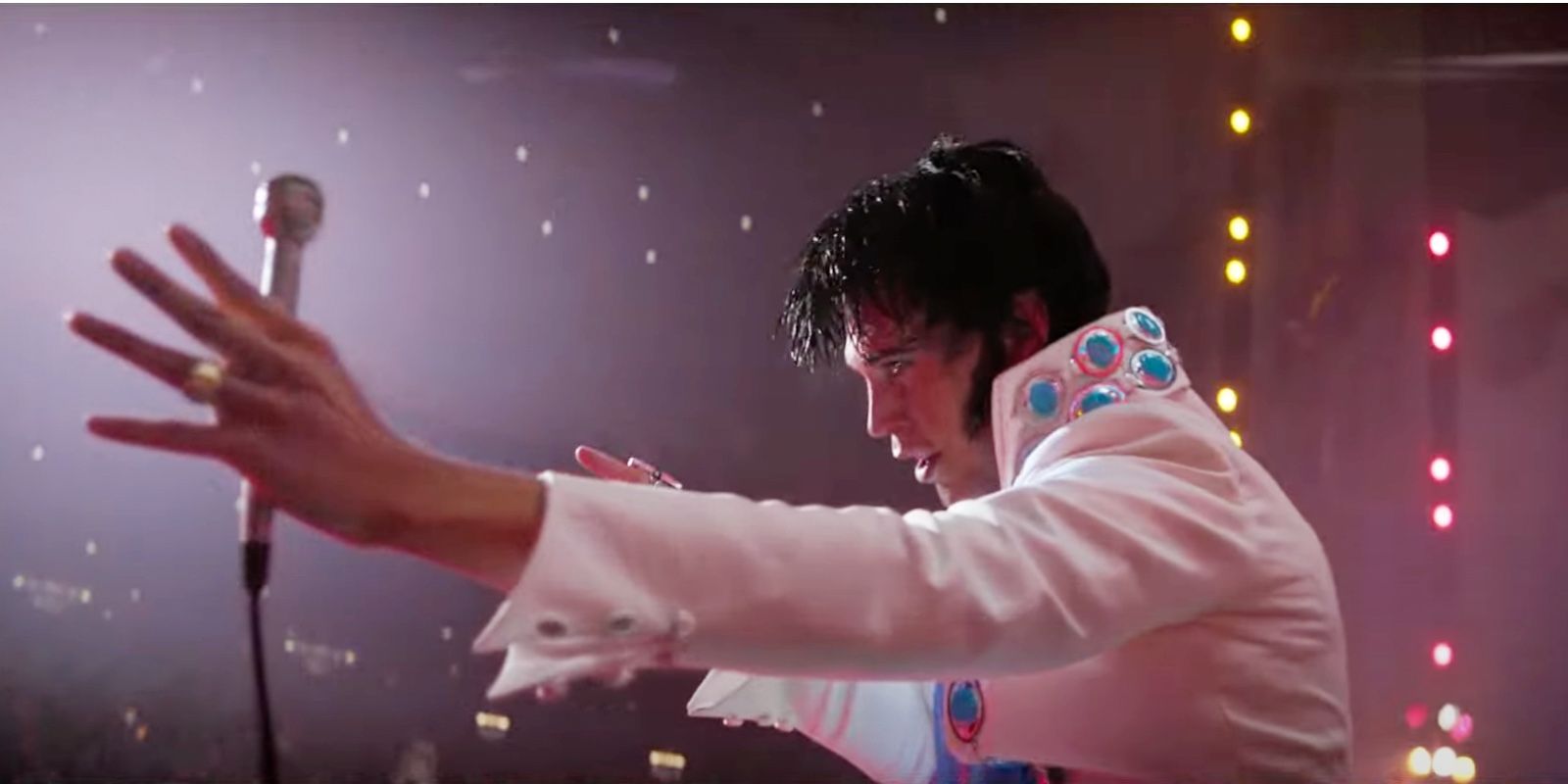 Warner Bros. releases a new Elvis trailer chronicling the iconic singer's rise and fall as the King of Rock and Roll. The upcoming musical biopic is directed by Baz Luhrmann, known for his flamboyant filmmaking style showcased in 1996's Romeo + Juliet, 2001's Moulin Rouge!, and 2013's The Great Gatsby. Written by Luhrmann, Sam Bromell, Craig Pearce, and Jeremy Doner, Elvis follows the legendary performer's rise to unprecedented levels of stardom backdropped by his rocky relationship with his manager, Colonel Tom Parker.
Once Upon a Time in Hollywood star Austin Butler leads the Elvis cast as the titular singer alongside two-time Oscar winner Tom Hanks, making an unrecognizable transformation as his enigmatic Dutch manager. Luke Bracey, David Wenham, Kelvin Harrison Jr., Kodi Smit-McPhee, Gary Clark Jr., and Richard Roxburgh also make up the film's ensemble cast. The first Elvis trailer debuted earlier this year in February and since then, there have been intermittent looks at the movie, highlighting Presley's iconic hip-shaking and other aspects of the singer's signature style.
SCREENRANT VIDEO OF THE DAY

Now, days before the film's world premiere at the 2022 Cannes Film Festival, Warner Bros. has released another Elvis trailer. The new trailer offers a complete look at Presley's life, starting with his rise as the King of Rock and Roll and eventual fall, while also exploring his complicated relationship with his manager, who appears to take undue credit for his career. Watch the new Elvis trailer below:
Click here to watch the Elvis trailer.
The latest Elvis trailer highlights how the biopic spans a period of over twenty years and chronicles both the singer's opulent rise to stardom and eventual fall from grace. In the 1950s, Elvis' emergence was defined by his sexually provocative performance style and the intersection of influences from the Black community, which is why the biopic may be more politically charged than many expect. At the time, Elvis' innovative performative style excited younger audiences but was also met with much controversy, both reactions which are highlighted in the new trailer.
The trailer ends with a quick glimpse of a slightly older Elvis going on stage and announcing to the audience, "This ain't no nostalgia show. We're gonna do somethin' different," suggesting that the biopic will also cover the less glamorous years of Presley's life and career when years of prescription drug abuse severely compromised his health, leading to his untimely death in 1977 at the age of 42. It's no surprise the Elvis biopic would lean into this part of his life given how Luhrmann's past work has dealt with similar, albeit fictional, tragic figures such as Romeo Montague and Jay Gatsby. It should be interesting to see how critics and audiences react to Luhrmann's take on Elvis Presley's life when the film releases in theaters on June 24.
Source: Warner Bros.