Entertainment
Every Upcoming Marvel Cinematic Universe Movie & TV Show In Development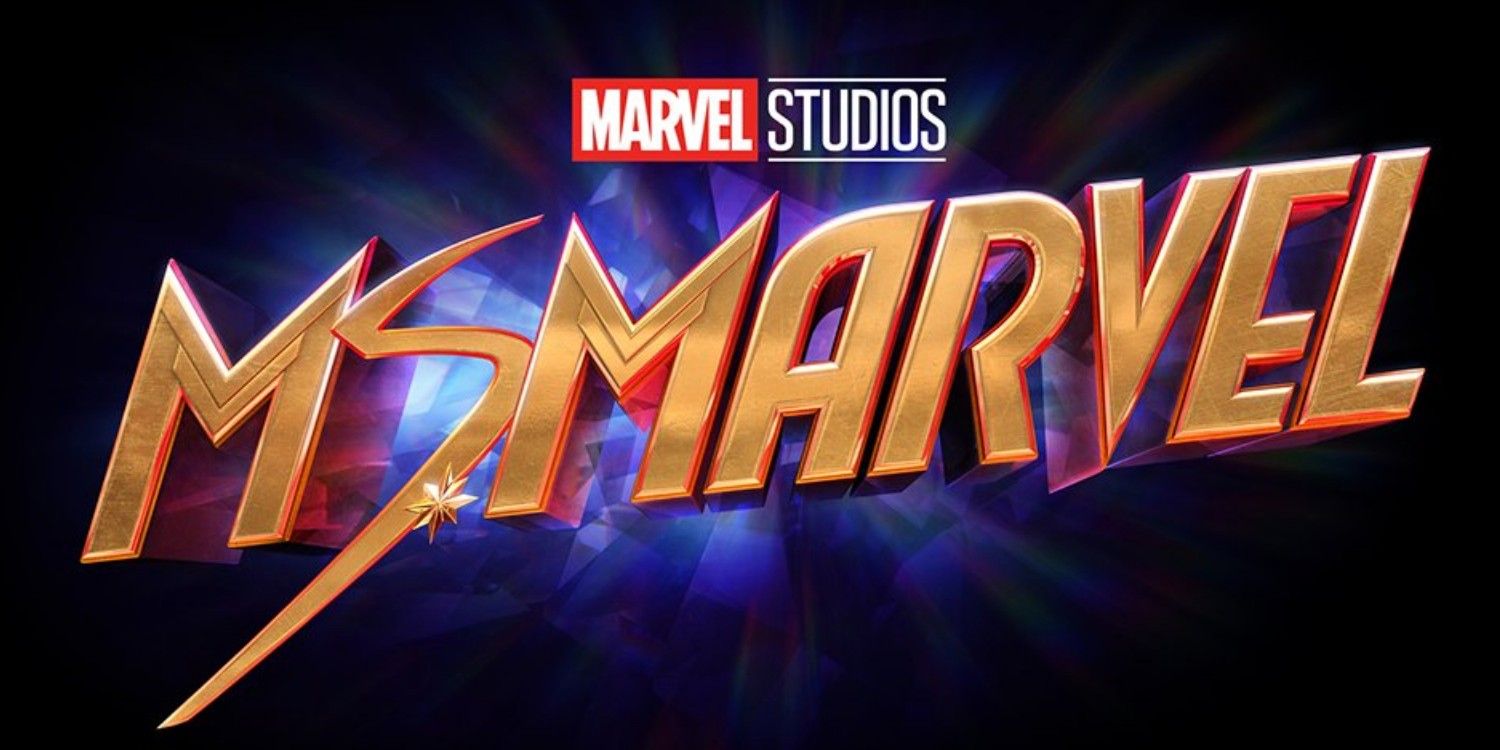 Like Moon Knight, Ms. Marvel will introduce a new character in the starring role – another potential Avenger in Phase 4 of the MCU. In the comics, Kamala Khan is a Pakistani-American teenager who gains superpowers after being exposed to Terrigen Mist and first appeared in 2013. In the upcoming MCU adaptation of Kamala Khan, the character will be played by Iman Vellani and see her as a 16-year-old student in Jersey City. She's a huge fan of superheroes, writing fan-fics about them, with a particular passion for Captain Marvel. Her life changes and the show gets going when she gains superpowers and can strive to be like her idols. Kamala Kahn is expected to return in the sequel to Captain Marvel, The Marvels.
Thor: Love And Thunder – July 8, 2022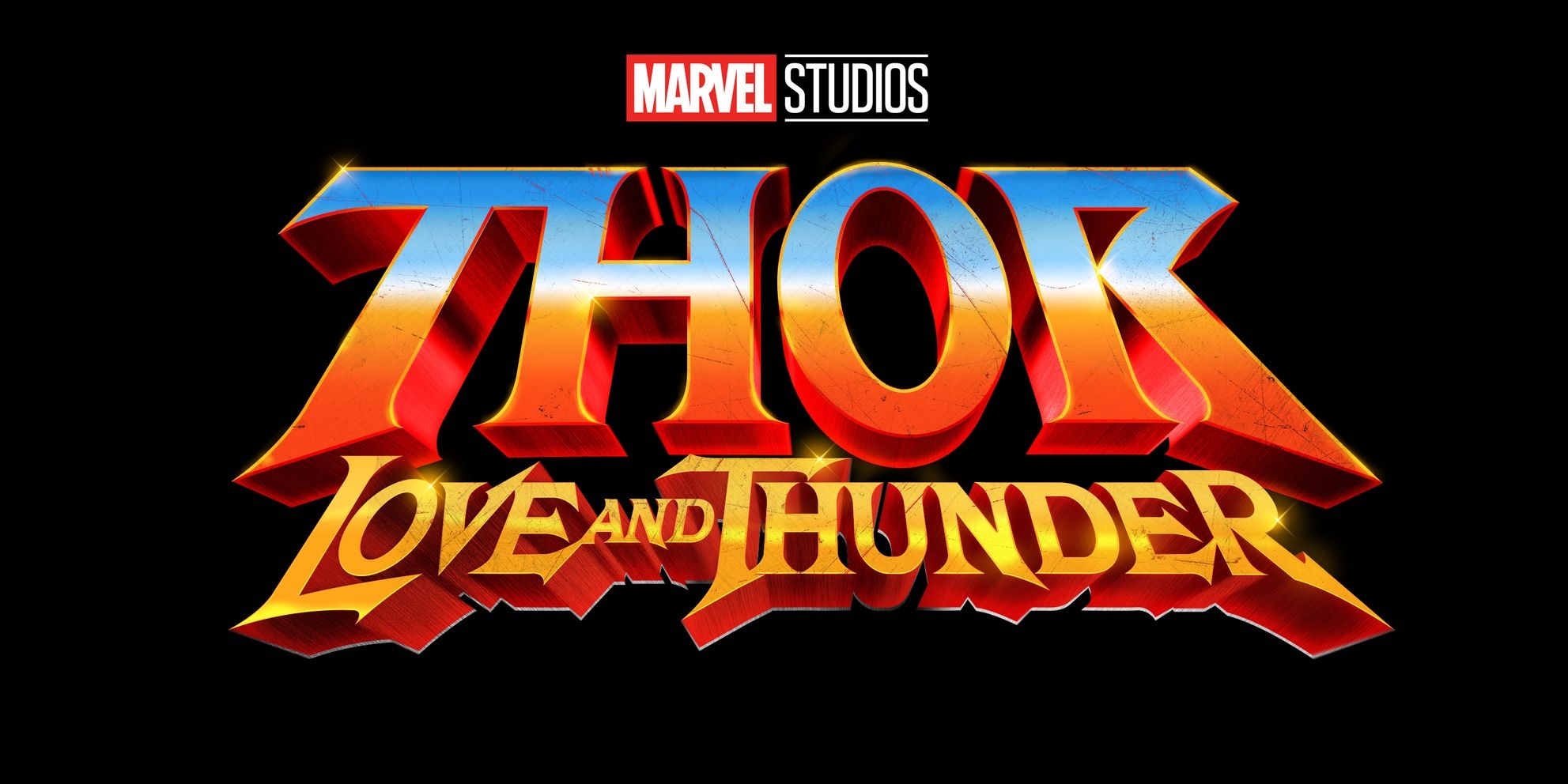 Taika Waititi will be returning to direct Thor: Love and Thunder, which will see Chris Hemsworth's Thor be the first hero to receive a fourth standalone movie, although he'll be joined by a full ensemble. The full Guardians of the Galaxy team will join the cast, with Christian Bale joining the MCU as antagonist Gorr the God Butcher. Russell Crowe will appear as a comically pompous Zeus, and Jeff Goldblum is expected to return as the Grandmaster. The story will be reintroducing Natalie Portman's returning character, Jane Foster, who has been absent from the recent Marvel Cinematic Universe, and will adapt the Mighty Thor comic story which sees Foster take on the mantle of Thor.
Thor: Love and Thunder's Tessa Thompson has also revealed that her character, Valkyrie, will fully come out as bisexual in Thor: Love and Thunder, and as the new ruler of Asgard, she will be searching for her queen. Notably, the movie will also see Chris Hemsworth's Fat Thor transforming, as Korg says, "from dad bod to god bod," which looks to be a crucial moment in Thor's journey to process his post-Infinity War trauma and finally find peace. It will be interesting to see Thor regaining his confidence, equilibrium, and positive outlook, as well as how Gorr the Butcher will try to take it all away. Out of the many upcoming MCU movies, Thor 4 might just be the most highly anticipated by Marvel fans.
She-Hulk – 2022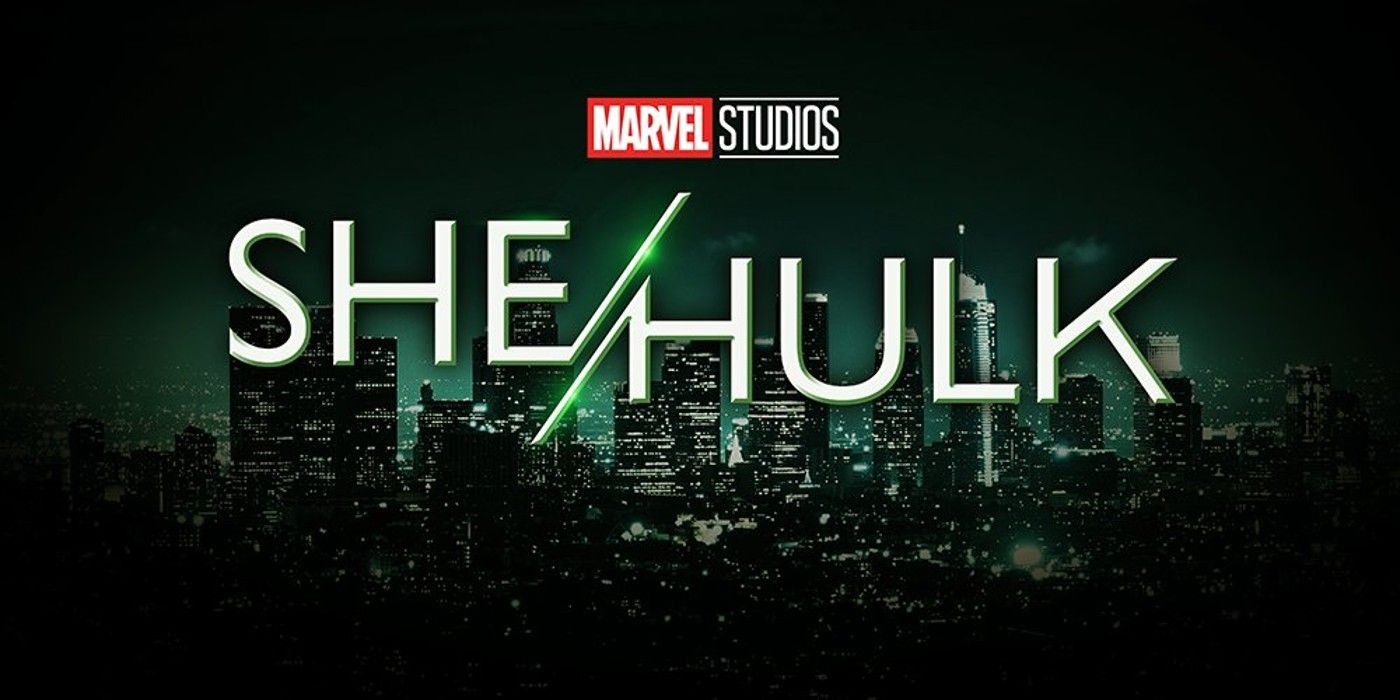 With Edward Norton's origination of Bruce Banner in 2008's The Incredible Hulk, it's been a while since the MCU has had a Hulk-focused story. That is set to be corrected in the upcoming Marvel TV show She-Hulk. Mark Ruffalo will return as Bruce Banner and the show will see his cousin, lawyer Jennifer Walters (Tatiana Maslany), gain Hulk powers after receiving a transfusion of Banner's blood. Much like the Smart Hulk who was introduced in Avengers: Endgame, when Walters hulks out, she maintains her personality and intelligence. Having reprised the role for Shang-Chi, Tim Roth will also be returning for the series as Emil Blonsky (Abomination) once again. Jameela Jamil (The Good Place) is set to appear as Mary MacPherran (Titania) and Megan Thee Stallion will appear in an unannounced role.
Black Panther: Wakanda Forever – November 11, 2022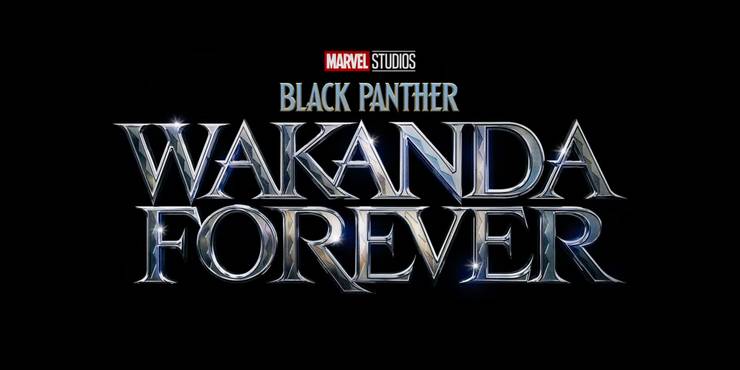 While Black Panther's success meant that a sequel was expected, its production was complicated when Chadwick Boseman tragically died of cancer in 2020. The production team has confirmed that his character, T'Challa, will not be recast nor will CGI be used to portray him in the movie, meaning that his last appearance as the character was in Marvel's What If…? Disney+ show, which was recorded before his death.
While some theorize that T'Challa's sister Shuri might take on the mantle of Black Panther, the name of the movie, Black Panther: Wakanda Forever, and comments from Kevin Feige suggest that the focus will be on Wakanda and its people rather than purely focusing on the Black Panther title. The most recent announcements have revealed that Letitia Wright's Shuri will be the protagonist of the movie as she faces off against Namor the Sub-Mariner. On-set photos have indicated that the film will introduce Dominique Thorne's portrayal of Riri Williams ahead of her upcoming Marvel TV show, Ironheart.
Secret Invasion – 2022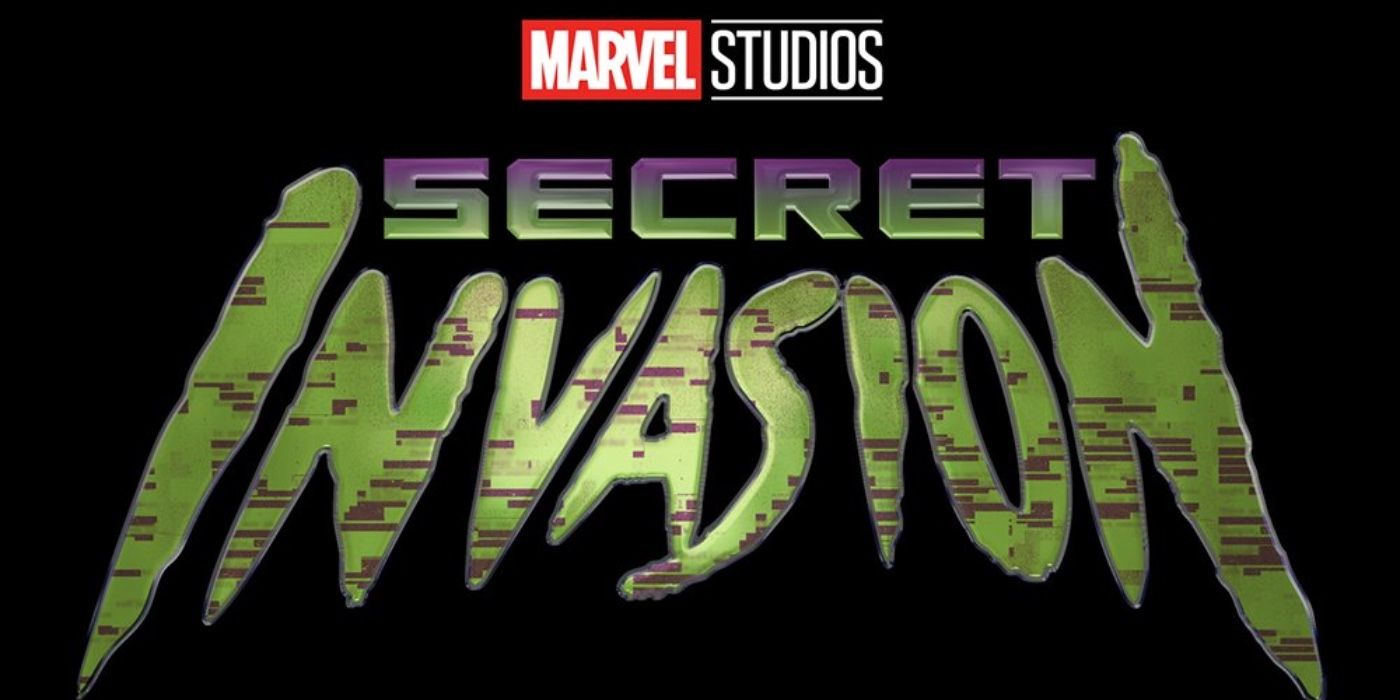 Secret Invasion has been being teased since the 2019 release of Captain Marvel introduced the Skrulls to the Marvel Cinematic Universe. The Disney+ show will see Samuel L. Jackson and Ben Mendelsohn reprising their roles as Nick Fury and Talos, fulfilling the tease from the post-credits scene for Spider-Man: Far From Home. The six episodes of Secret Invasion will also introduce a cast of unannounced characters played by Kingsley Ben-Adir, Olivia Colman, Emilia Clarke, Killian Scott, Christopher McDonald, and Noel Fisher. A first look was released as part of Disney+ Day 2021 which showed a much older looking Nick Fury adorned with a gray beard and missing his signature eye-patch.
The Guardians Of The Galaxy Holiday Special – December 2022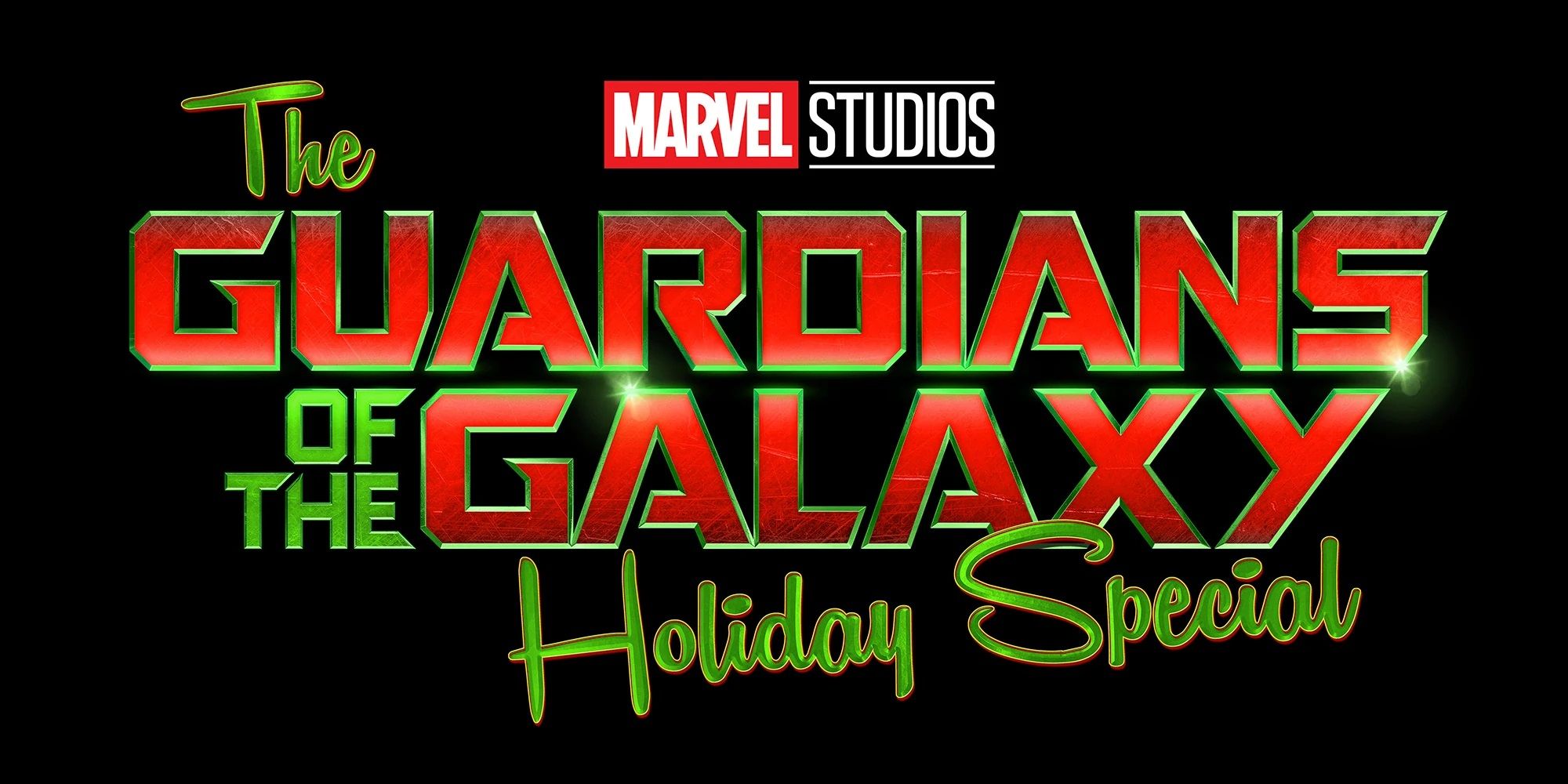 James Gunn has said that Guardians of the Galaxy Vol. 3 will be the last time he works on Guardians. However, he's sneaking in one last story before the third part of the trilogy lands in 2023. The MCU is branching out into the realms of TV specials. Chris Pratt, Dave Bautista, Bradley Cooper, Vin Diesel, Karen Gillan, and Pom Klementieff are all expected to appear in the special. Hopefully, it will avoid living in infamy in the way that the Star Wars Holiday Special did.
The Marvels – February 17, 2023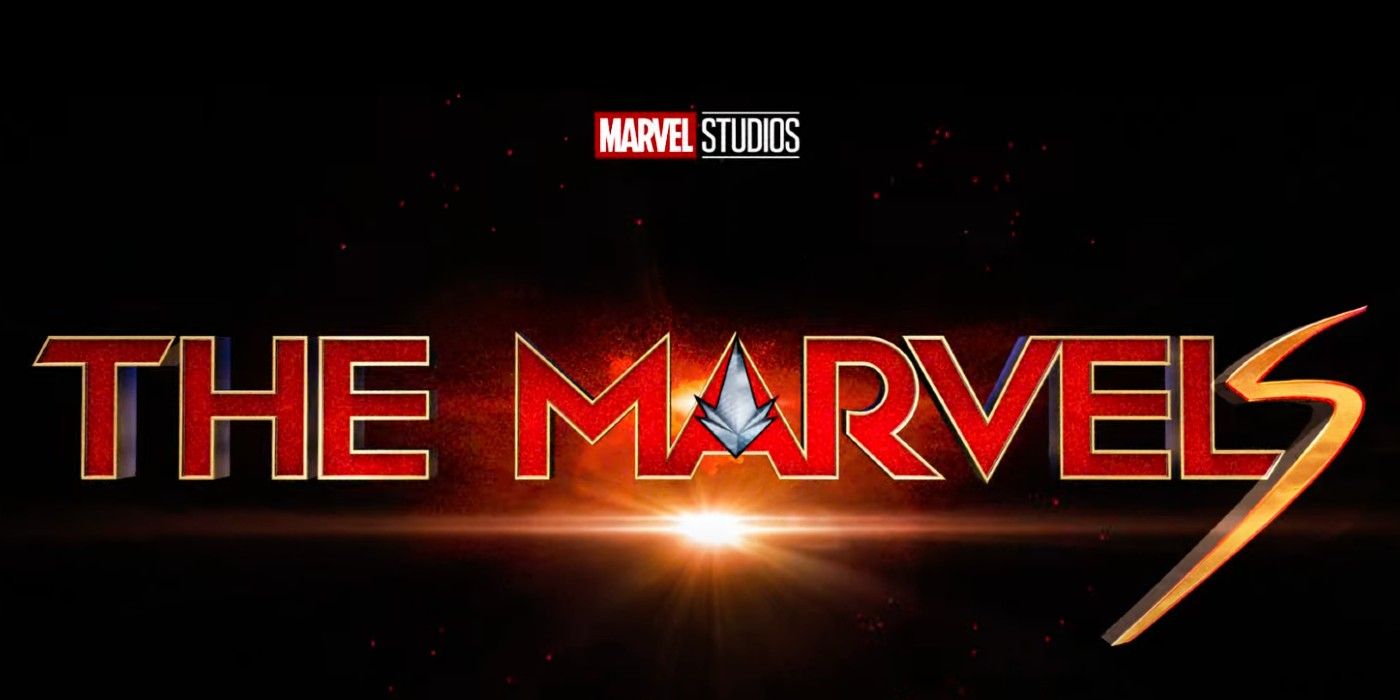 As part of the MCU's utilization of their upcoming TV shows, The Marvels will be a culmination of the plots of Captain Marvel, WandaVision, and Ms. Marvel. While little is known of the plot, Brie Larson is set to return as Captain Marvel with Teyonah Parris reprising her role as Monica Rambeau and Iman Vellani reprising her Kamal Khan role from Ms. Marvel. Set on Earth in the present day, the team is set to face off against a villain portrayed by Zawe Ashton. In addition, Yon-Rogg (Jude Law), Nick Fury (Samuel L. Jackson), Maria Hill (Cobbie Smulders), and Jimmy Woo (Randall Park) are all expected to return.
Ironheart – TBA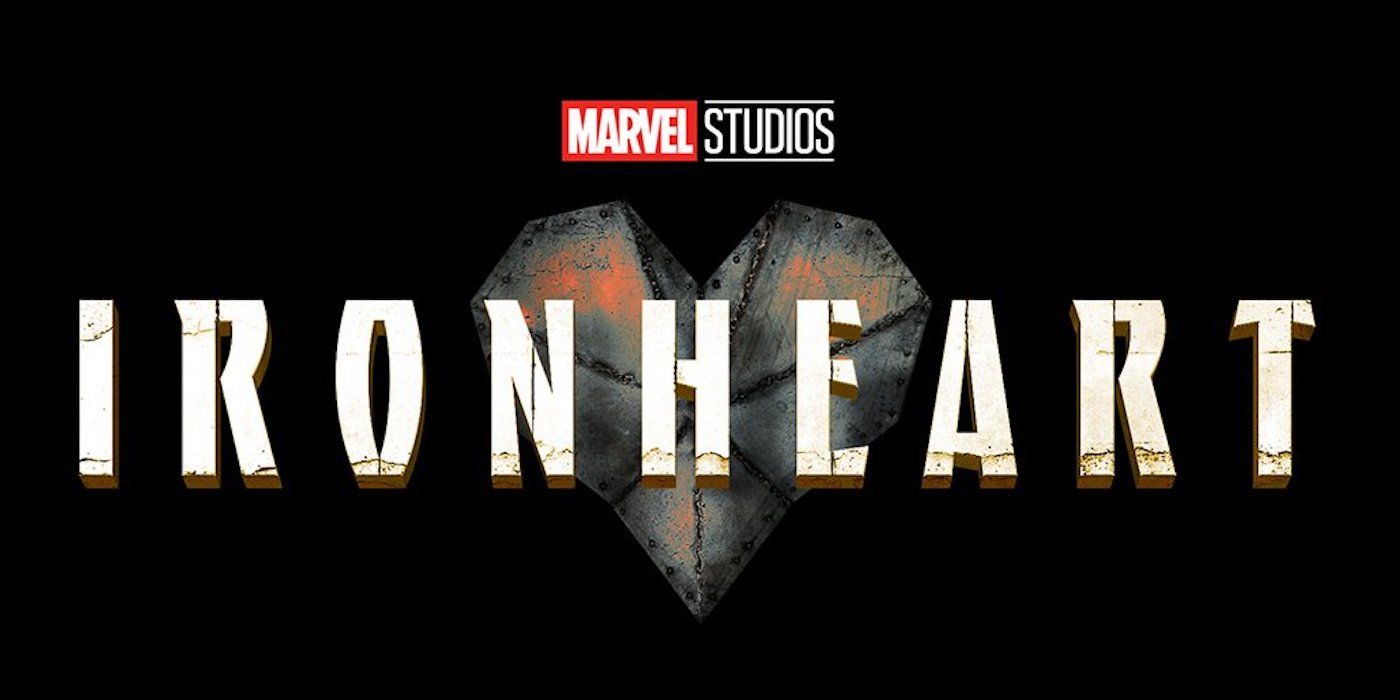 The hero Ironheart will be returning for her own Disney+ show after making her Marvel Cinematic Universe debut in the upcoming Marvel movie Black Panther: Wakanda Forever. Domonique Thorne (Judas and the Black Messiah) will return as Riri Williams, a genius engineer who creates a suit similar to Tony Stark's Iron Man suit and becomes a superhero. While little is known about the upcoming show's story and no release date has been announced, based on the Marvel release calendar, it seems probable that it will release at some time in 2023.
Guardians Of The Galaxy Vol. 3 – May 5, 2023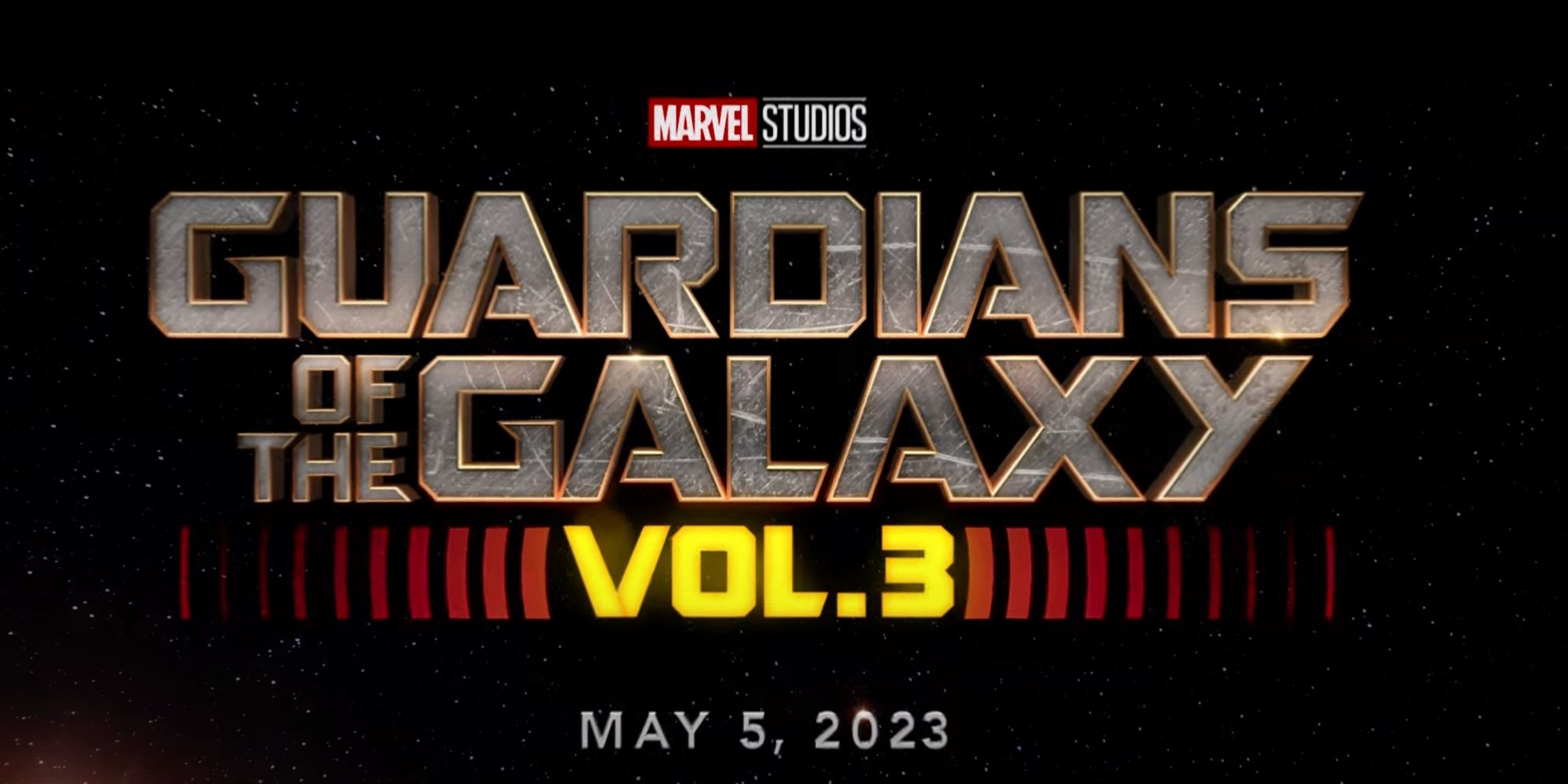 With Guardians of the Galaxy Vol.2 releasing in 2017, audiences still have a long wait for Guardians of the Galaxy Vol.3. The film has already had a rough production with director James Gunn being fired by Marvel over offensive jokes he had made some years before that then resurfaced. He was rehired after public outcry, but in the meantime had already signed on with DC to direct The Suicide Squad and its John Cena-centered spin-off Peacemaker. Therefore, it won't be until mid-2023 that the crew get back together for a full feature-length outing under Gunn's direction. The full cast, including Zoe Saldana as Gamora, is expected to return. In the meantime, they'll be appearing in Thor: Love and Thunder and The Guardians of the Galaxy Holiday Special.
Ant-Man And The Wasp: Quantumania – July 28, 2023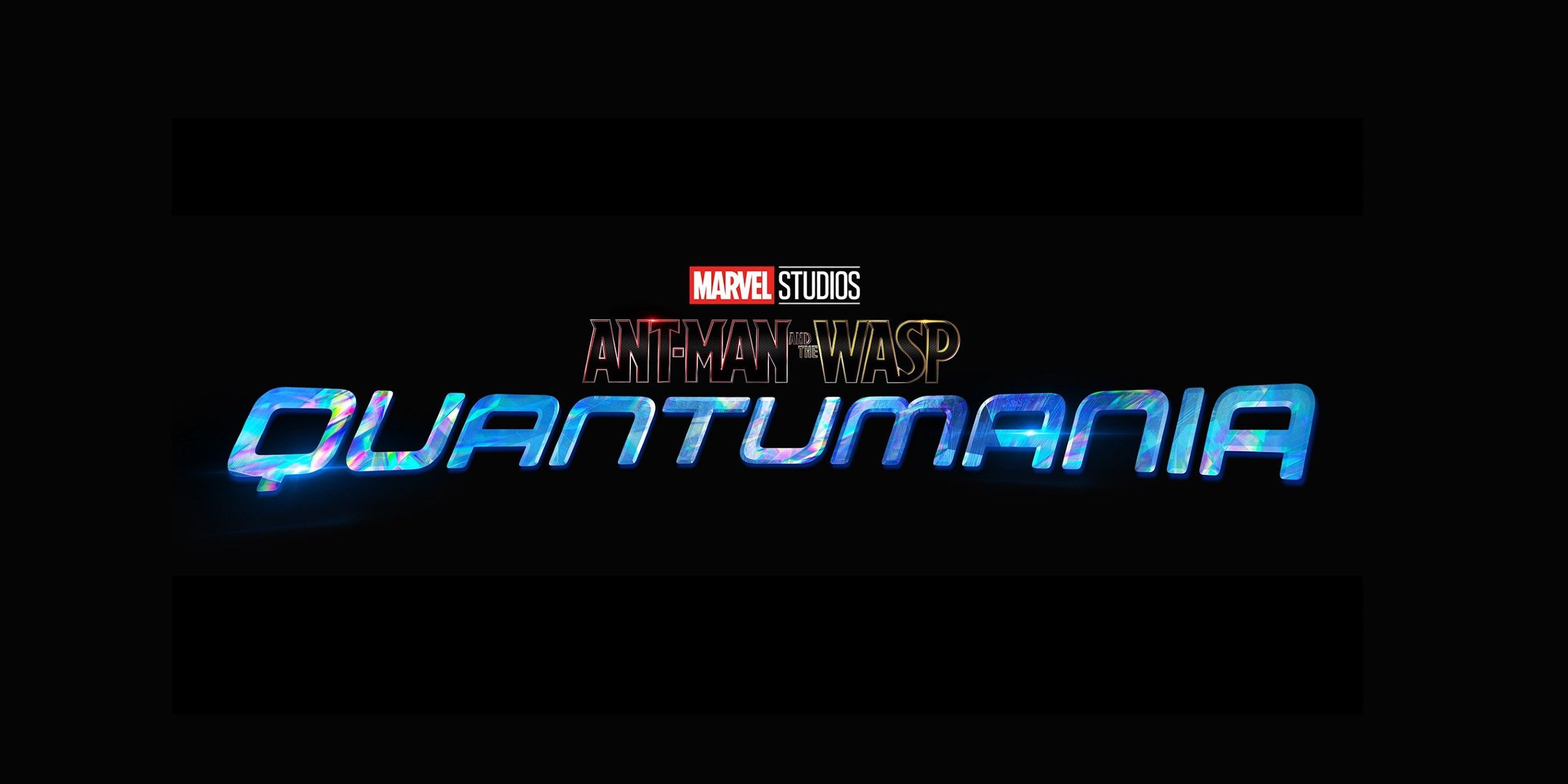 Paul Rudd and Evangeline Lilly will be returning to their roles as Scott Lang and Hope Van Dyne in this follow-up to Ant-Man and The Wasp. Michael Douglas and Michelle Pfeiffer will also return as Hope's parents, Hank Pym and Janet Van Dyne. However, Scott's daughter, Cassie Lang, is being recast. She was recast for an older appearance in Avengers: Endgame to be portrayed by Emma Fuhrmann. In Ant-Man and The Wasp: Quantumania, Fuhrmann will be replaced by the older Kathryn Newton. The choice to use an older actress could indicate that the film will explore Cassie's comic book transformation into the hero Stature, who was a prominent member of the Young Avengers. Having made his debut in Loki, Jonathan Majors is set to return as Kang the Conqueror in this movie, posing the team's biggest challenge yet.
Armor Wars – TBA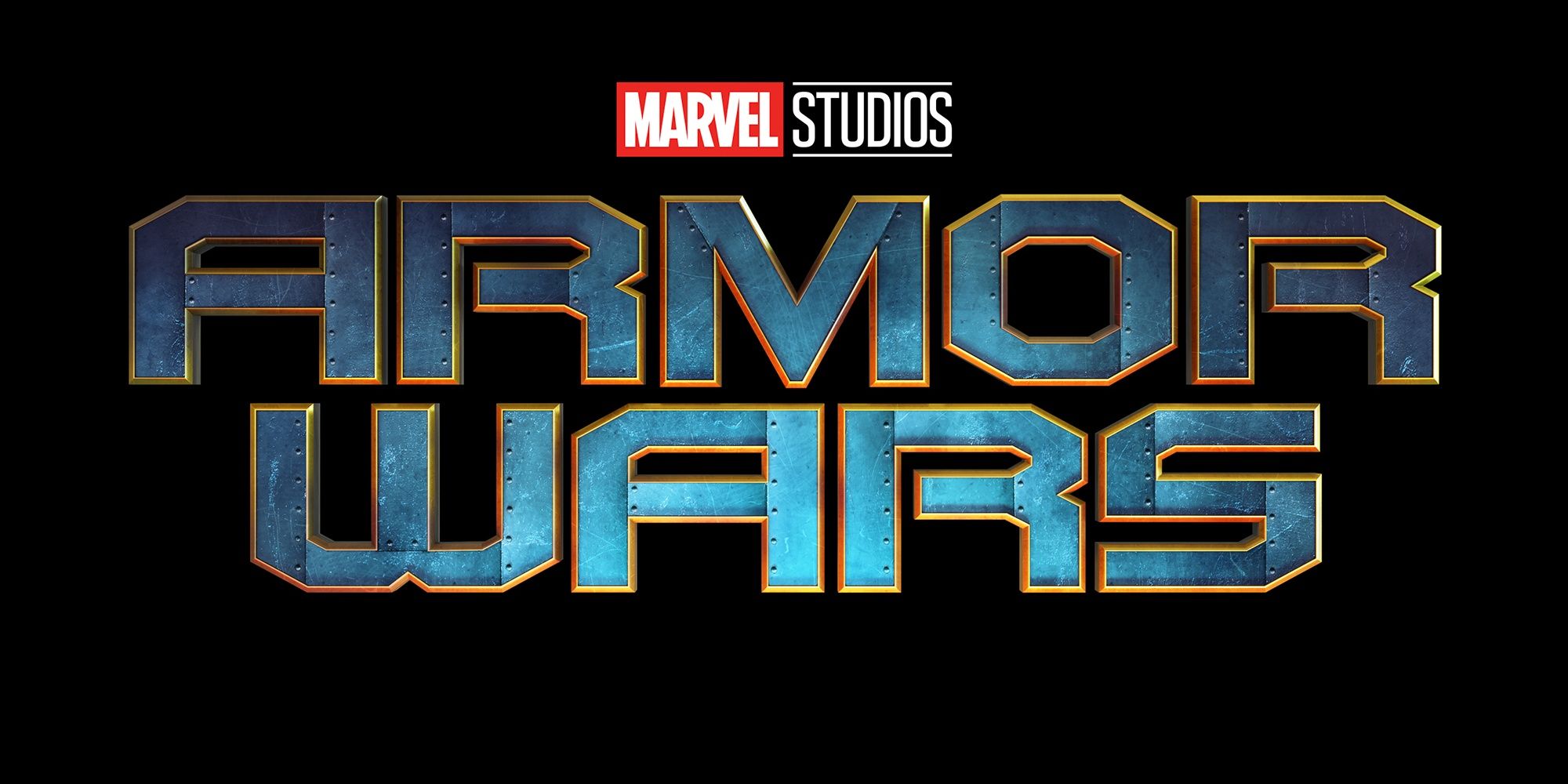 After the events of Iron Man, Tony Stark was always worried that his technology could fall into the wrong hands. Iron Man 2 seemed to justify those fears with the introduction of Sam Rockwell's Justin Hammer. However, there was one man who Stark trusted with his tech: James Rhodes (War Machine). After his brief cameo in The Falcon and the Winter Soldier, Don Cheadle's character will get a lead role in the upcoming Marvel TV show Armor Wars as he tries to protect Stark's armor and legacy after his Avengers: Endgame death.
Blade – TBA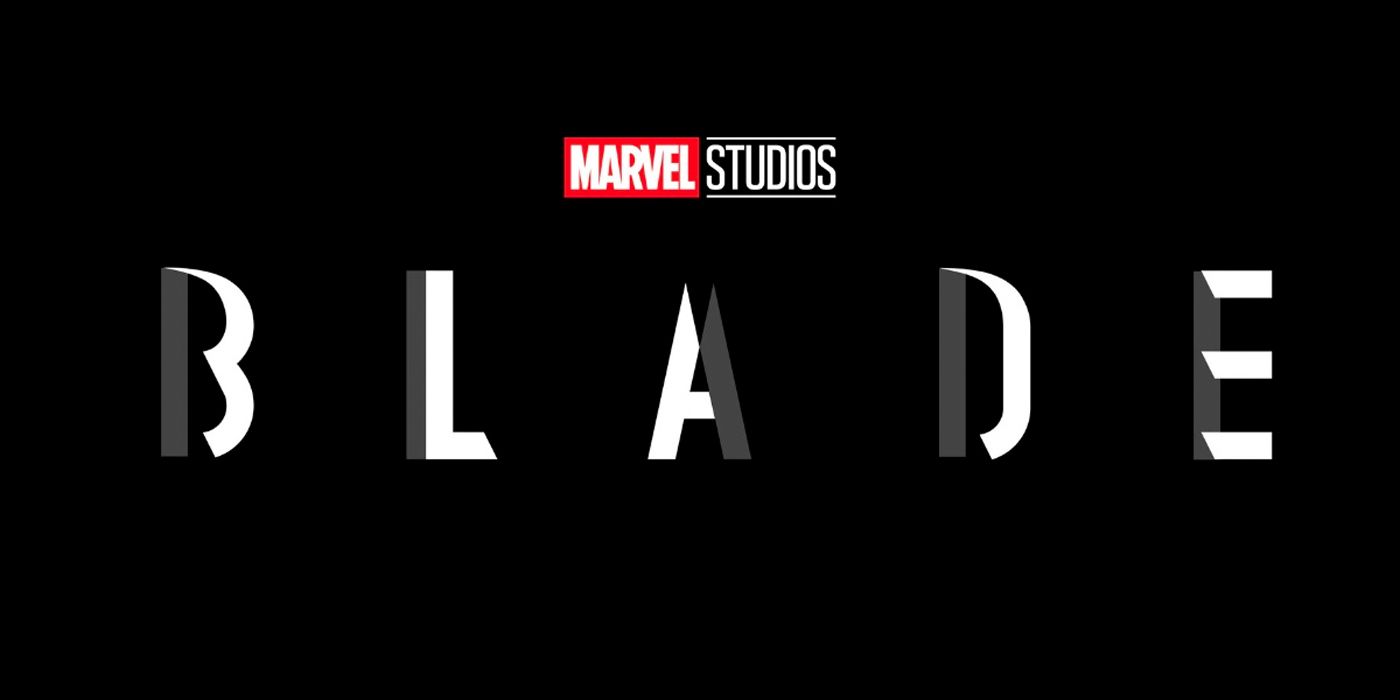 Many Marvel fans might think of Wesley Snipes portrayal of the daywalker in the Blade trilogy as definitive, but the MCU is set to introduce a new version of the character into the MCU with a new movie. The iconic role of Blade will be played by Mahershala Ali, who won Oscars for his performances in both Moonlight and Green Book. While there is no release date set for Blade yet, the MCU is making it clear that the character will appear soon. While it was already speculated that Blade might make an early appearance in the MCU's Moon Knight TV show after hints to his existence were shown inside the TVA in Loki, he has already made been in an MCU film, if only his voice. In Eternals' post-credits scene, Dane Whitman hears a voice speaking to him–that voice has now been confirmed as Mahershala Ali as Blade.
I Am Groot – TBA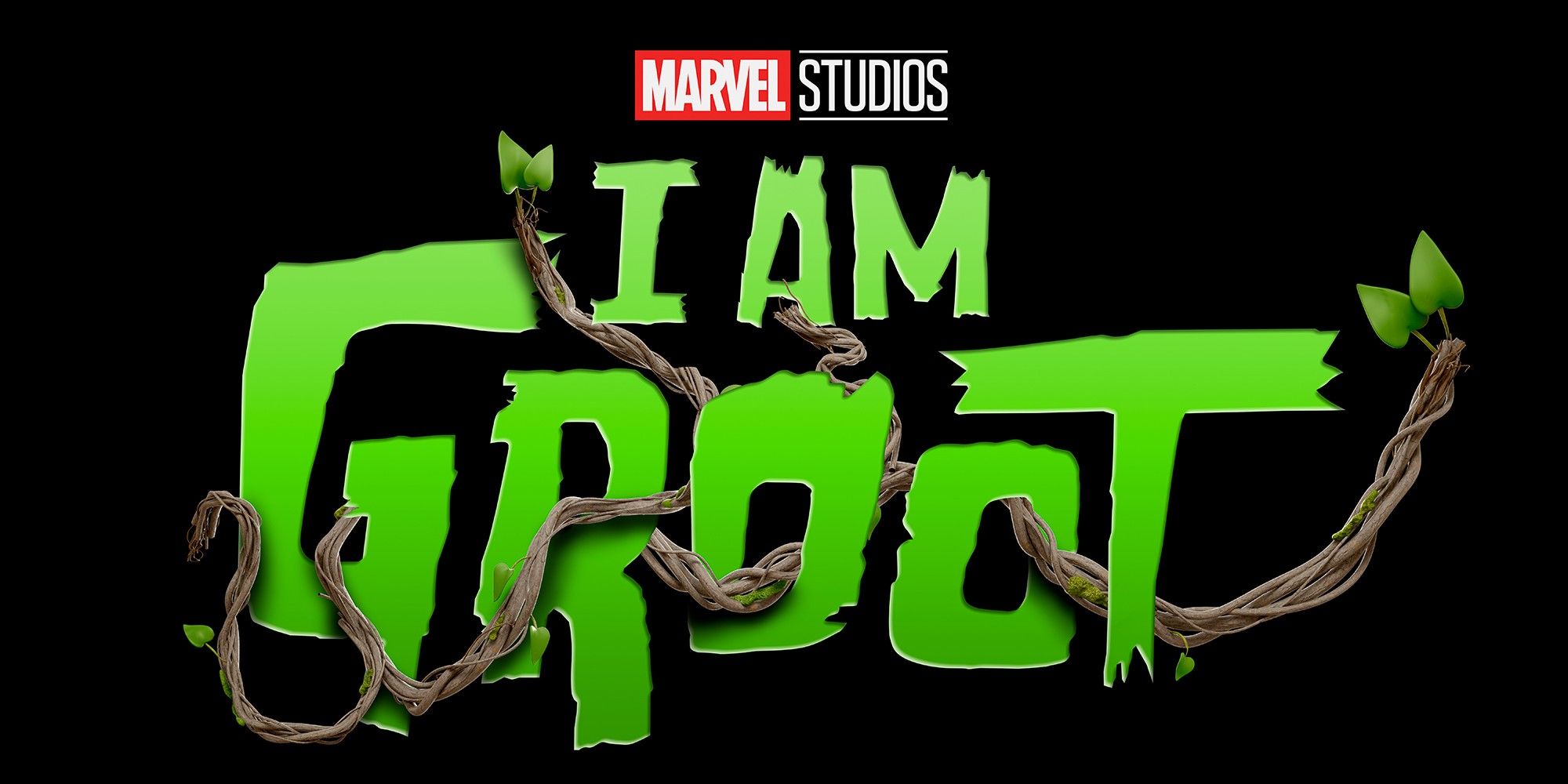 Returning to animation, Disney+'s I Am Groot will be a series of shorts that follow Groot and Drax from Guardians of the Galaxy alongside a collection of new characters. Unlike the cartoon animation that the MCU used in What If…?, this upcoming Marvel TV series will use photo-realistic animation. There is, so far, no news on what the shorts will be about or when this show might release, however as part of Disney+ Day 2021 Marvel revealed a new logo for the show that teases the return of Baby Groot, suggesting that the I Am Groot Disney+ series will either be a prequel or include flashbacks to Guardians of the Galaxy Vol.2.
Wakanda – TBA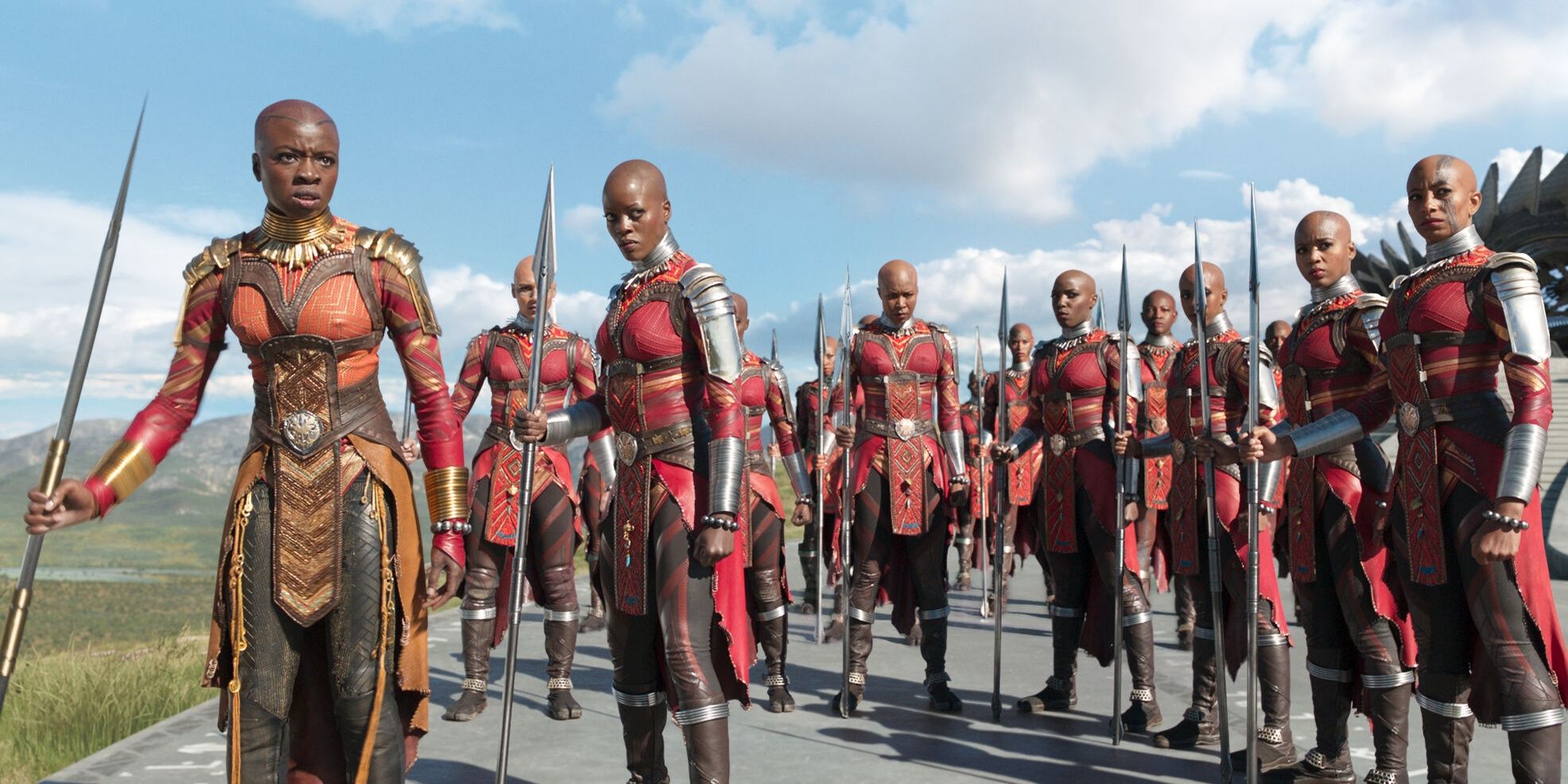 While the upcoming Black Panther 2: Wakanda Forever might already be planning to take a wider look at Wakanda itself, the MCU plans to give viewers an even deeper look. While the upcoming Marvel TV show does not yet have an official title, let alone a release date, Kevin Feige has confirmed that a Wakanda-based show will be coming to Disney+. With their break from isolationism in Black Panther, their part in tracking down Zemo in The Falcon and the Winter Soldier, and a What If…? indication that they have mastered space travel, the Wakandans can be sure to see new threats in their future.
Fantastic Four – TBA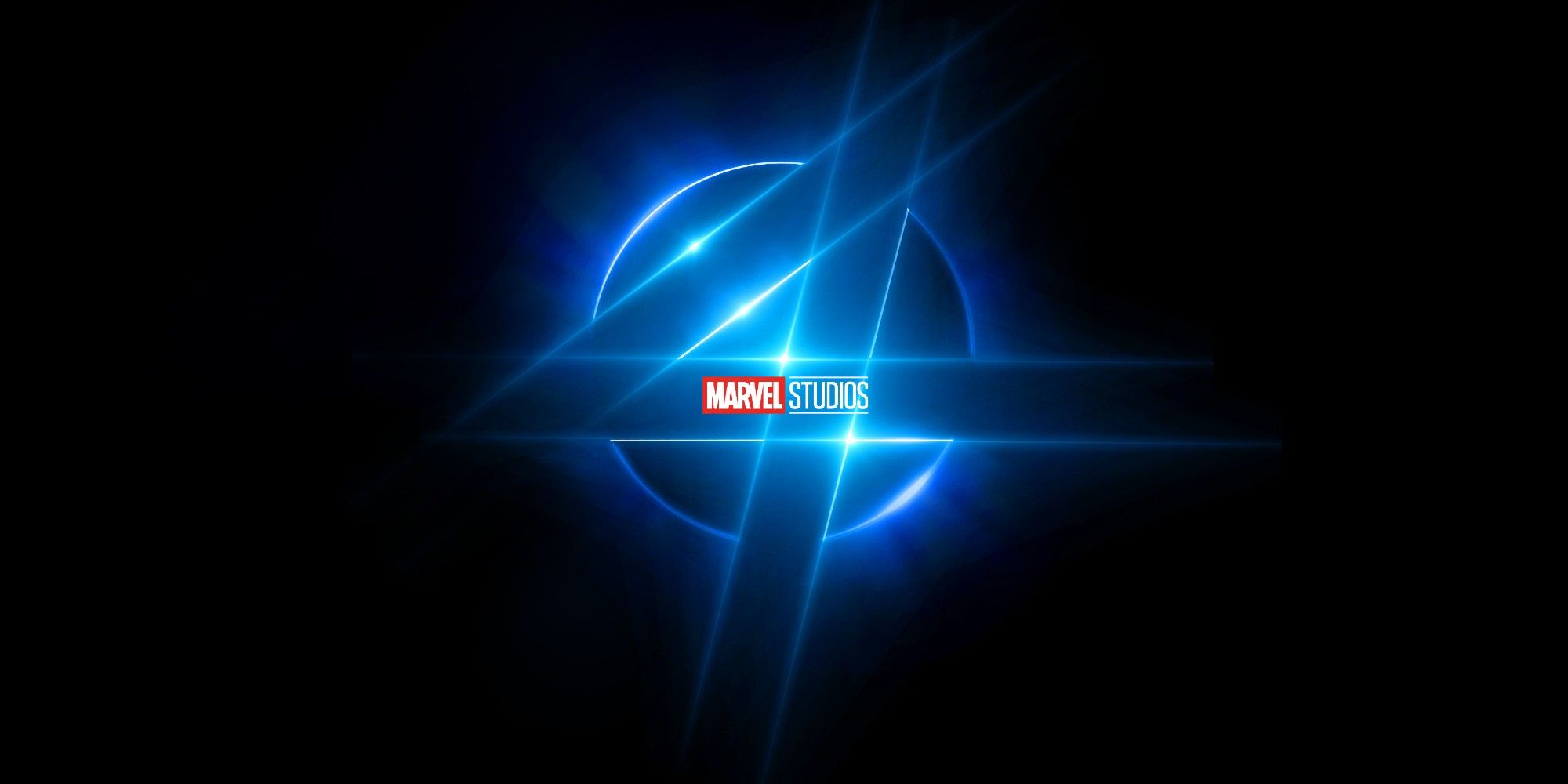 The Fantastic Four have been around in comics since 1961, and there have been several efforts to adapt Marvel's First Family for a film with limited success, with John Krasinski's Mr. Fantastic most recently appearing in Doctor Strange 2. Most notably, in the early 2000s a movie and a sequel based on the characters were produced with Chris Evans as Johnny Storm before the actor entered the MCU as Captain America. In 2015 a reboot was attempted outside of the MCU (the rights were still owned by 21st Century Fox) with Michael B. Jordan as Johnny Storm before he entered the MCU as Killmonger. Despite the particularly negative response from audiences to the 2015 adaptation, with Disney having acquired 21st Century Fox, Marvel is set to try once again. Jon Watts, who directed all the MCU Spider-Man films will direct the new Fantastic Four adaptation, but no cast or release date has been announced yet.
Captain America 4 – TBA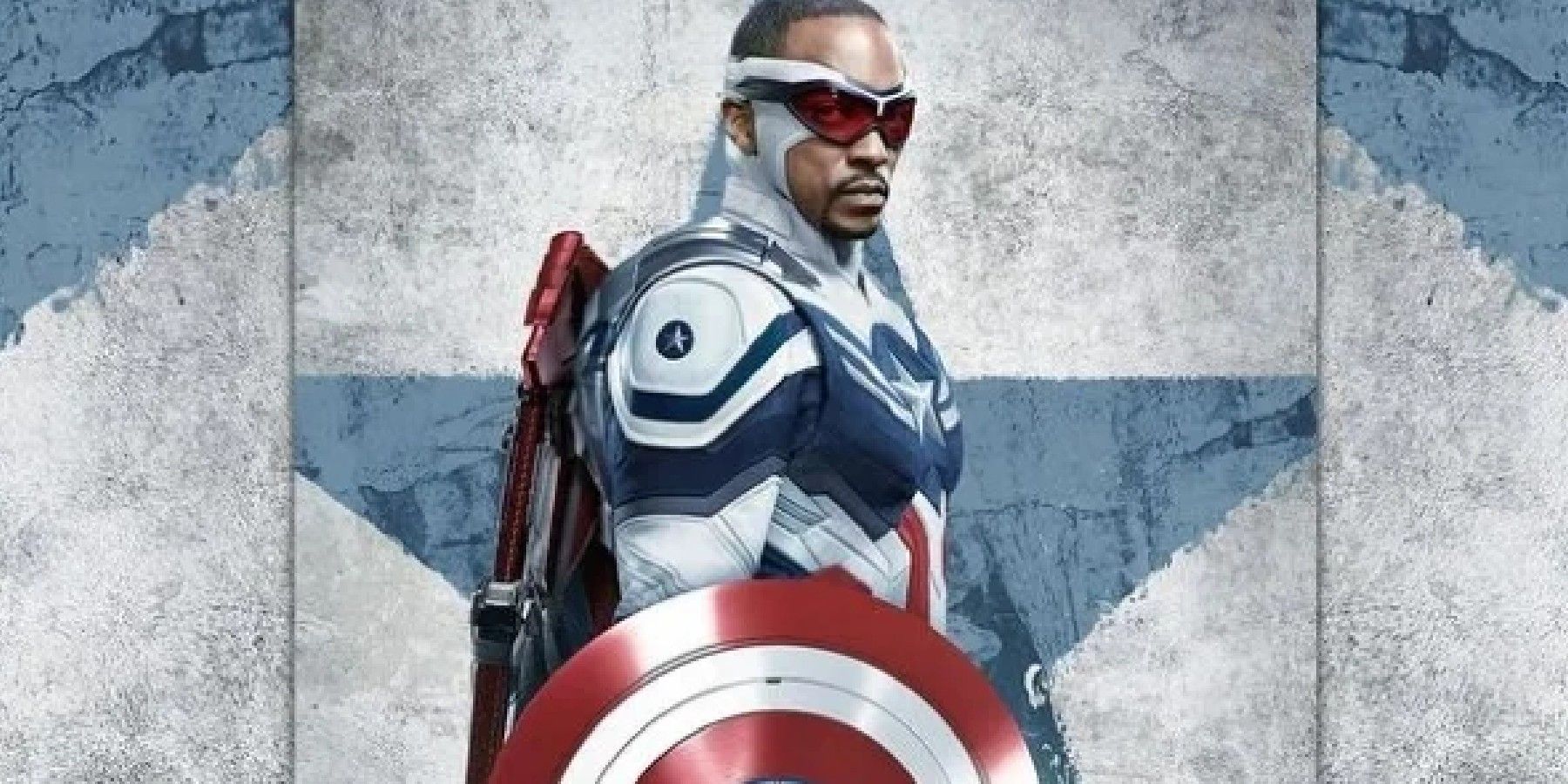 Expected to be a direct narrative follow-on from The Falcon and the Winter Soldier, Sam Wilson has been confirmed to appear in the next standalone Captain America movie, having officially picked up the shield at the end of the Disney+ series. No other characters have been confirmed for the upcoming Marvel movie yet, but it seems likely that Sebastian Stan's Bucky Barnes will make another appearance. One man we know won't make an appearance is Chris Evans' Steve Rogers. While rumors abound that he might make a return to the MCU in some form in the future, it won't be in Captain America 4 where his presence would risk overshadowing Anthony Mackie's new Cap.
Echo – TBA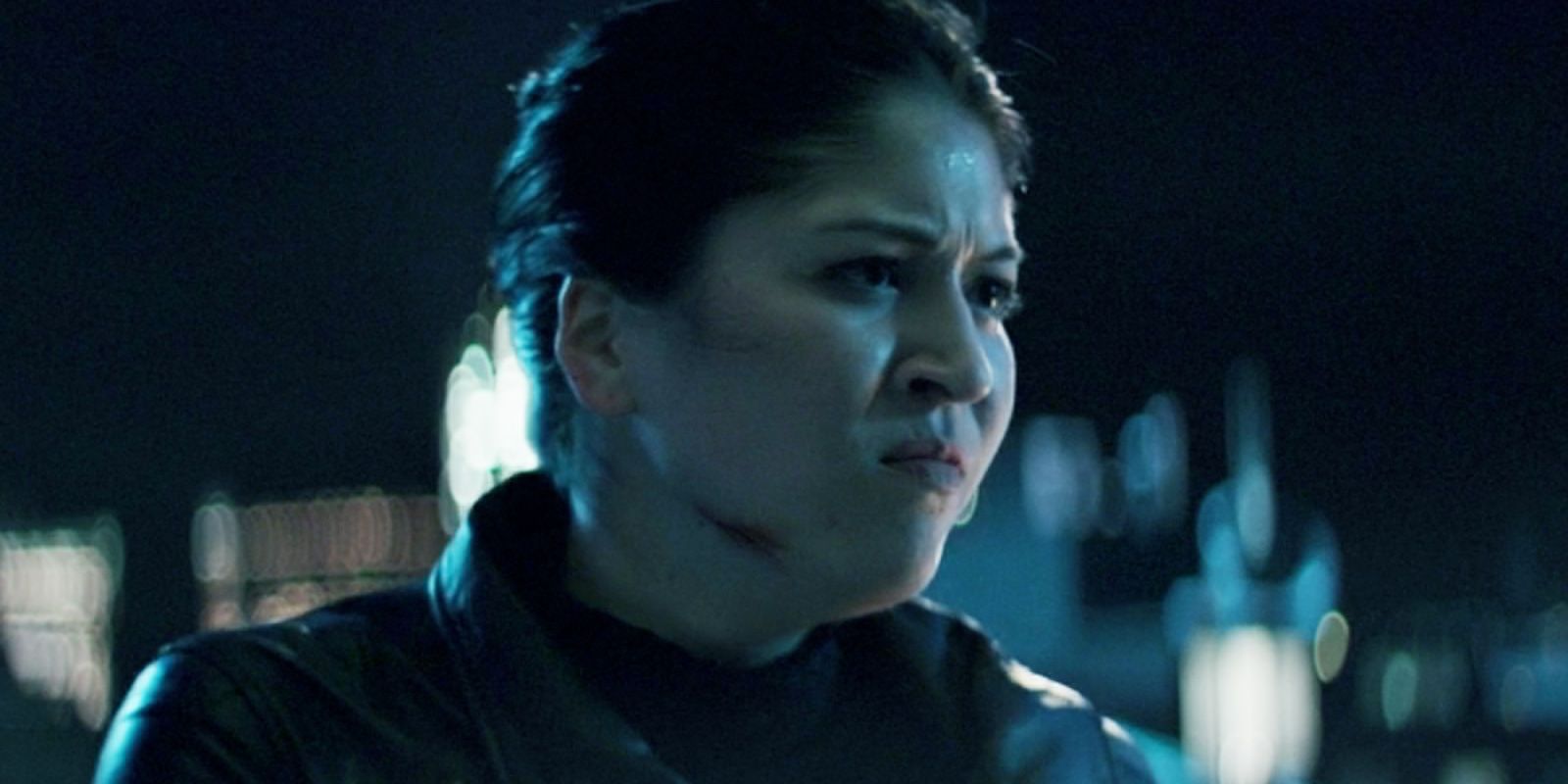 Echo was a Disney+ series that had been an extremely likely rumor for a long time, but Marvel made it official with a Disney+ Day 2021 announcement. Echo will follow Maya Lopez, played by Alaqua Cox, who goes by the superhero alter-ego of Echo. Maya Lopez, in the comics, is a Native American hero who is part of the Deaf community and plays a large role in the Daredevil stories. After her father's death, Echo trained to be an assassin, aided by her ability to immediately mimic the movements of others.
Deadpool 3 – TBA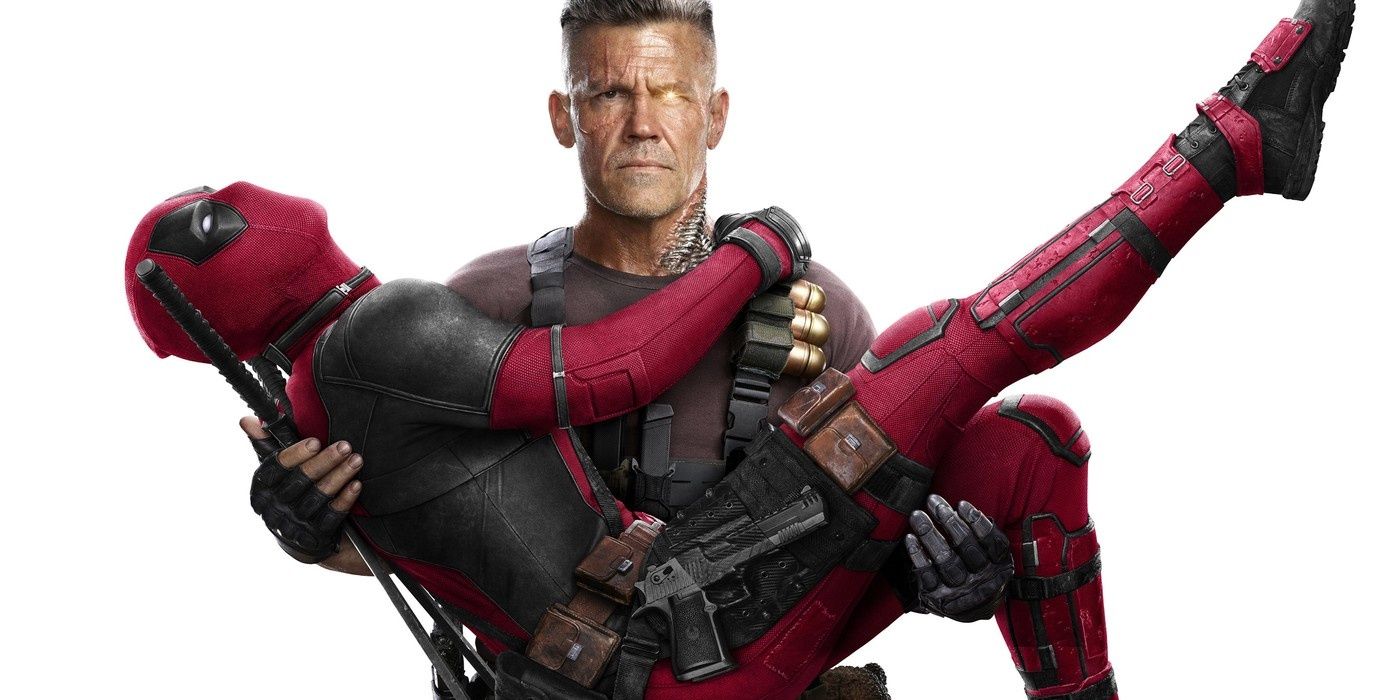 Like the Fantastic Four, the rights to Deadpool had been sold to 21st Century Fox. The first iteration of the character was played by Ryan Reynolds in X-Men Origins: Wolverine in 2009, before the character, was rebooted for a solo project in 2016, still being portrayed by Ryan Reynolds. Fox produced a sequel, but the future of the franchise was in question after Disney acquired 21st Century Fox. Marvel has since announced that they will be making a Deadpool 3 and that it will be part of the canonical MCU while still being R-rated like its predecessors.
Loki (Season 2) – TBA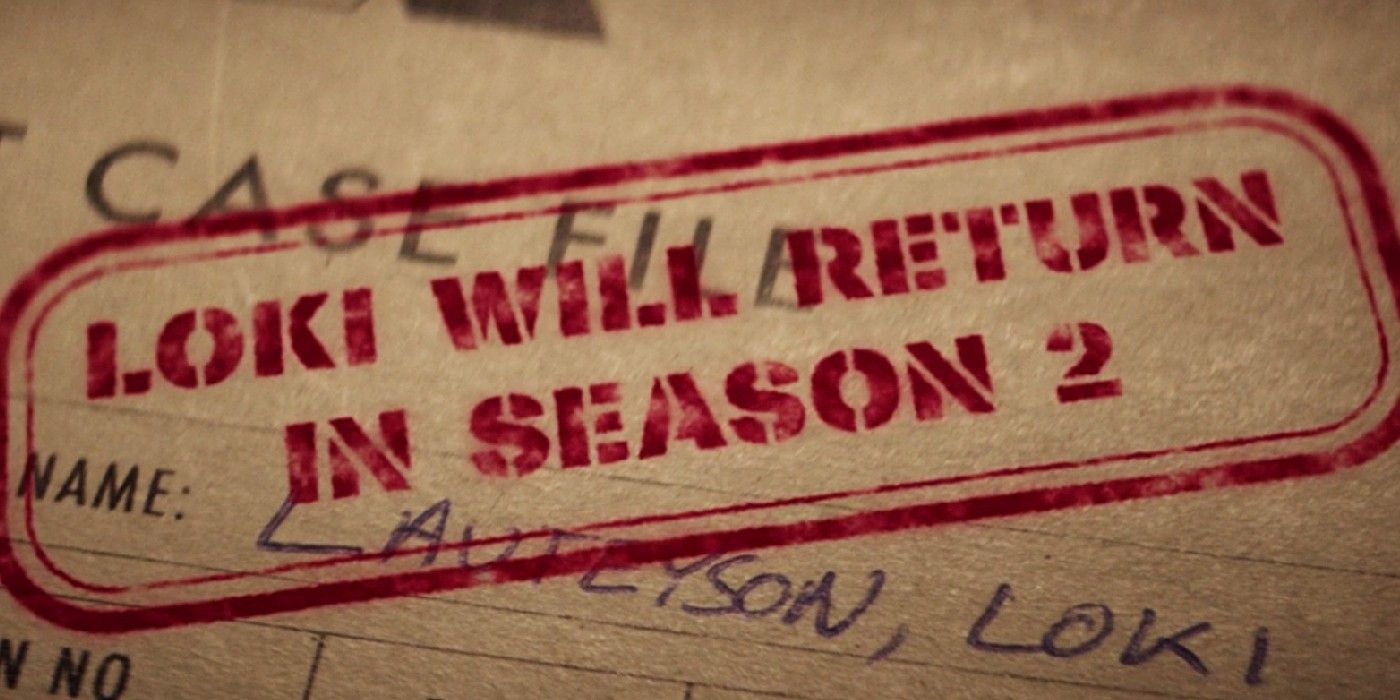 While The Falcon and the Winter Soldier and WandaVision were one-season event series, Loki was the first Disney+ Marvel TV show to air that will receive a second season. Loki season 1 set in motion many of the events that will be tackled in Phase 4 movies and shows. Without a release date it is hard to predict what the plot for the second season may be, but it is likely to see Loki, Sylvie, and Mobius return to fix the mess they created in the first season.
What If…? (Season 2) – TBA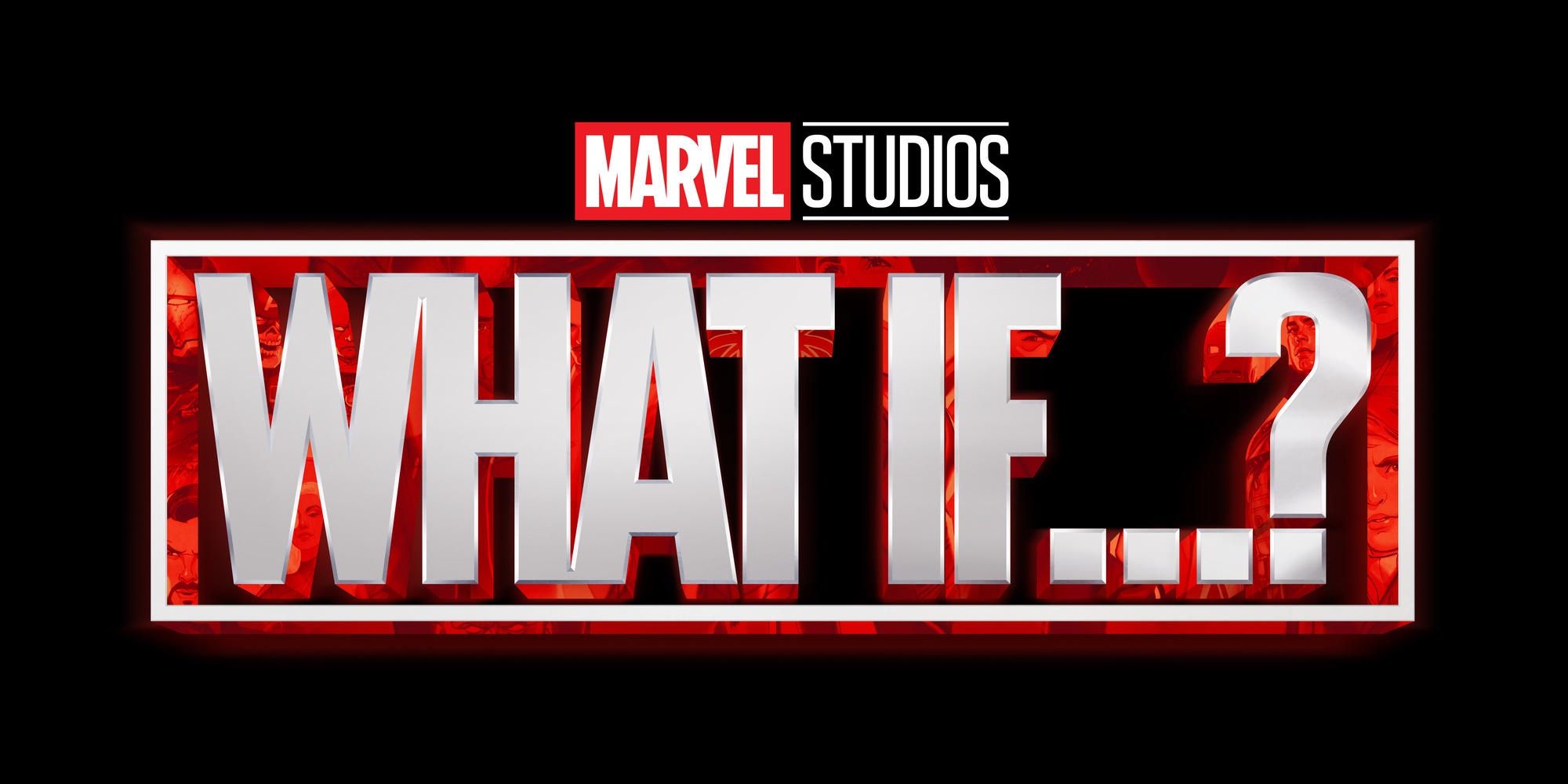 What If…? season 2 was announced in December of 2019, well before the first season had released a single episode. In What If…? season 2,  Jeffrey Wright will return as The Watcher, Uatu, and continue to examine the alternate worlds of the multiverse. One episode's details are already known, as an episode based on Gamora and Iron Man defeating Thanos was pushed back from the first season and will appear in season 2, but the characters already appeared in the season 1 finale. Producers have confirmed that Hayley Atwell's Captain Carter will return in season 2 and she will likely revisit the season 2 post-credits scene that sees the rediscovery of the Hydra Stomper. The producers have also said that they plan to return to Captain Carter multiple times within the series.
Spider-Man: Freshman Year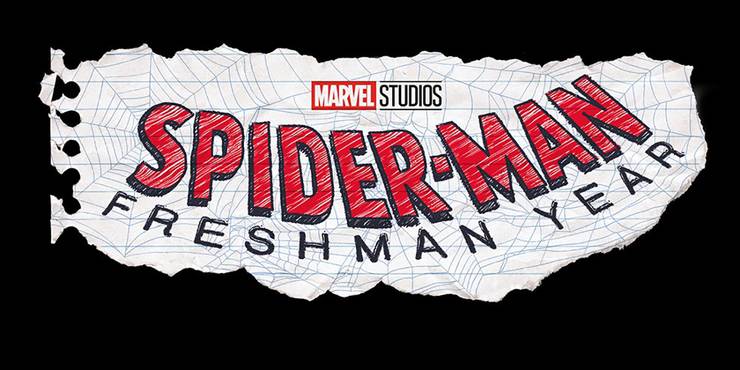 Spider-Man: Freshman Year, also announced as part of Disney+ Day 2021, will be an animated series set as a prequel to Tom Holland's Spider-Man appearance in the MCU. Marvel famously skipped telling Peter Parker's origin story in the MCU, but this series promises to go back and explore his becoming a superhero and eventually being recruited by Iron Man. This will mean that the series takes place sometime before the events of Captain America: Civil War. The show will be led by the writer Jeff Trammel, but does not have a release date. At this time, it is not known whether Tom Holland will appear as the voice of Spider-Man, or whether someone such as Hudson Thames, who voiced Spider-Man in What If…? will stand in for him once again.
Agatha: House of Harkness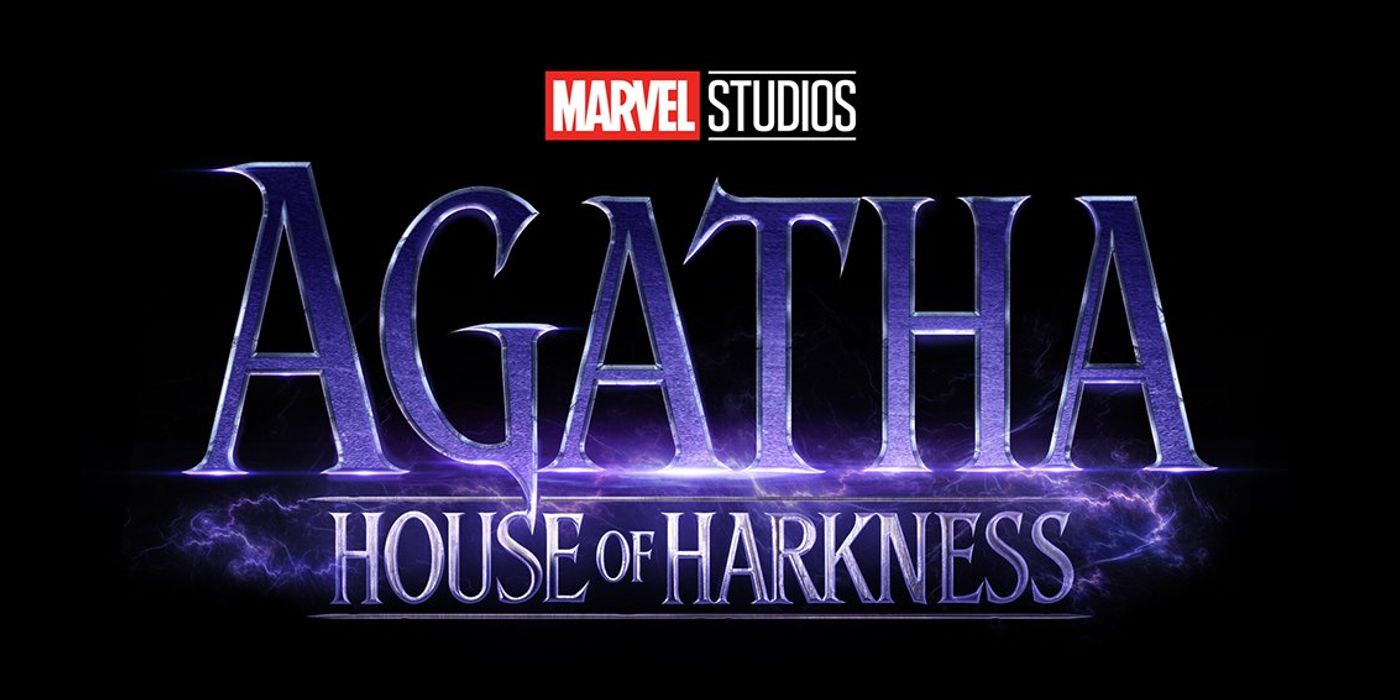 Another show that had been rumored but was confirmed as part of Disney+ Day 2021 is the WandaVision spinoff Agatha: House of Harkness. Following Agatha Harkness, the upcoming Disney+ series from Marvel Studios will see Kathryn Hahn return to the title role with WandaVision's Jac Schaeffer returning as the creator. Nothing is known about the plot at this time. One possible storyline is expected that the series will either explore Agatha's history as a witch and her family's actions that led up to the attempt to burn her at the stake. Alternatively (as additionally), the series could see the powerful witch break free from her imprisonment at the hands of Wanda Maximoff in West View where she currently believes herself to be Agnes. It is also possible that Agatha Harkness might appear in the MCU in some other context between now and the airing of the future series.
Marvel Zombies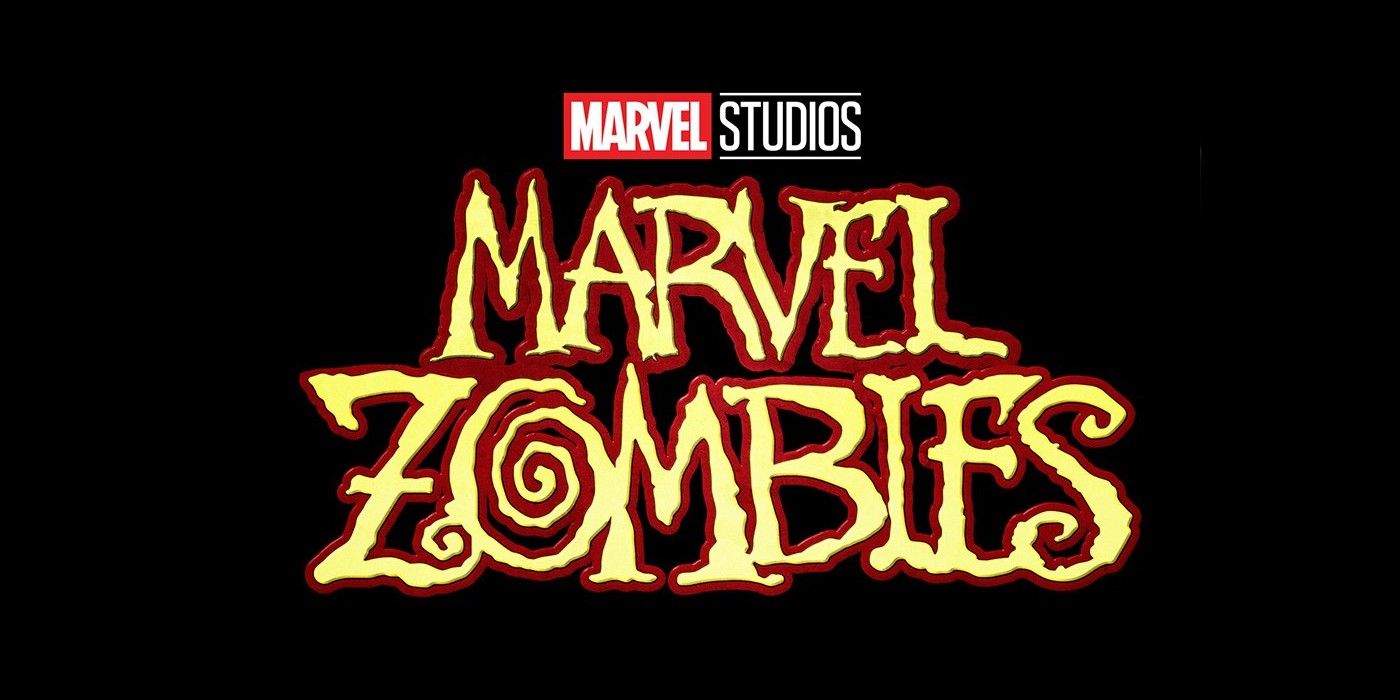 Marvel Zombies has been a long-running fan-favorite in the Marvel comics. After its successful adaptation as part of What If…?, episode 5 "What If… Zombies!?," many viewers were clamoring for more. Marvel heard those cries as announced the Marvel Zombies animated series as part of their Disney+ Day 2021 announcements. Bryan Andrews will direct Marvel Zombies and Zeb Wells will write. It is so far unclear whether the show will tie directly to the main MCU continuity, or to any of the ones shown in What If…?. Marvel has officially described Marvel Zombies as being a show focusing on "a new generation of heroes battle against an ever-spreading zombie scourge." This could mean that it follows on from the events of What If…? episode 5 with the surviving heroes working to find a cure while Zombie Thanos occupies Wakanda; however, it might also imply an entirely separate take on the idea that mere exists in another part of the multiverse.
Spider-Man Sequel Trilogy
Tom Holland's Spider-Man has already appeared in three standalone films as well as making appearances in Captain America: Civil War and the Avengers movies. However, now Tom Holland is set to return to the Spider-Man suit multiple times in the future. While some had thought that Spider-Man: No Way Home might be Holland's last outing, but producer Amy Pascal has confirmed plans for the actor to return for Spider-Man 4, 5, and 6. There are no details so far on what the plot of these movies might be, or when they might be released. The MCU is likely to change a lot in the next couple of years, but predicting the future of the Spider-Man franchise is made that much harder by the progression of Sony's Spider-Man Villain Universe. If Sony and Disney truly join forces, there is no telling what scale the newer movies with an older Tom Holland will be like. For now, viewers will just have to wait and see.
There are a lot of upcoming Marvel TV shows and movies as the Marvel Cinematic Universe continues to expand. There's no sign that Disney will be slowing down the production of the franchise anytime soon with every project seeming to spawn several more. While the Marvel Cinematic Universe was slowed through 2020 due to the COVID-19 pandemic and is still seeing pushback because of production issues, its full-scale return to theatrical releases demonstrates the power that these movies and shows will continue to wield.