Guides
How To Redeem Card Codes For Pokémon TCG Online
There are two main methods to redeem code cards in Pokémon TCG Online, but the quickest method is using the in-game redeem feature. Players who have the game installed and are in the client can even redeem multiple codes at once. Here are the steps on how to redeem code cards in the TCG Online in-game client.
After booting up the TCG Online client click the yellow "Shop" icon at the very top which uses a shopping cart logo.
Click the yellow "redeem code" button on the right side of the screen.
Enter the code on the back of the TCG code cards to redeem items in-game.
Players with a camera can click the "Scan QR code" green button and quickly scan their cards into the game. 
How To Redeem Pokémon TCG Online Card Codes On Desktop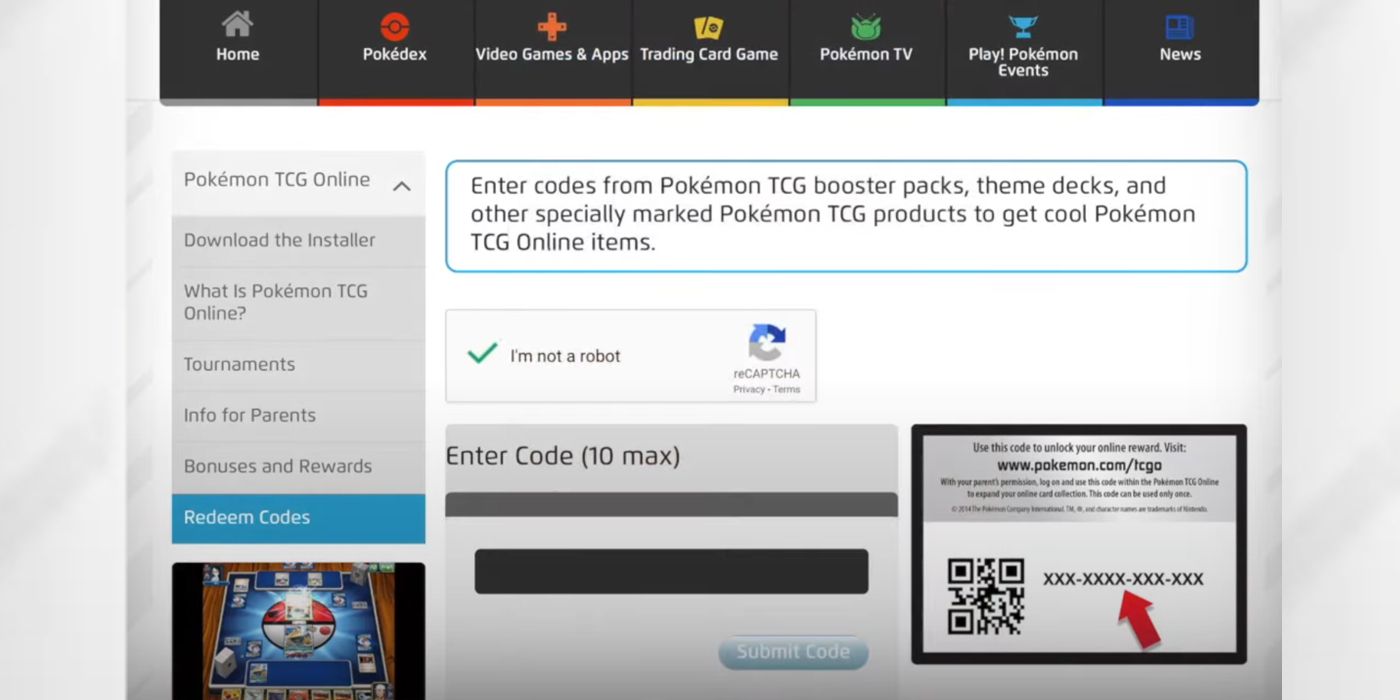 The second method for redeeming Pokémon TCG code cards is through the official Pokémon website. For example, a player who has bought the Pokémon Brilliant Stars TCG expansion from 2022 can take the physical code cards included in the sets booster packs and redeem them on the website. Below are the steps collectors can take to find their way to the TCG redemption page on the Pokémon site and how to redeem their code cards:
Click the Play icon at the top of the Pokémon website.
Look for the "Redeem Pokémon TCG Online codes" button in the middle of the page and click it.
If you are logged into your Pokémon Trainer Club account you can now submit codes on the page.
After entering the code, scroll down to the "Claim Your Rewards" section of the site.
Check off the box next to your redeemed item and click the blue "Claim Now" button at the bottom of the site.
The items will now be automatically added to your Pokémon TCG Online account.
According to the Pokémon website, the Pokémon TCG Live service will eventually replace the TCG Online game which was launched a decade ago. While there have been several betas, the new app has not been given an official release date. Players who have redeemed their code cards on Pokémon TCG Online will be able to move over their in-game cards once the new version launches.