Guides
How To Use Loadouts in Assassin's Creed Valhalla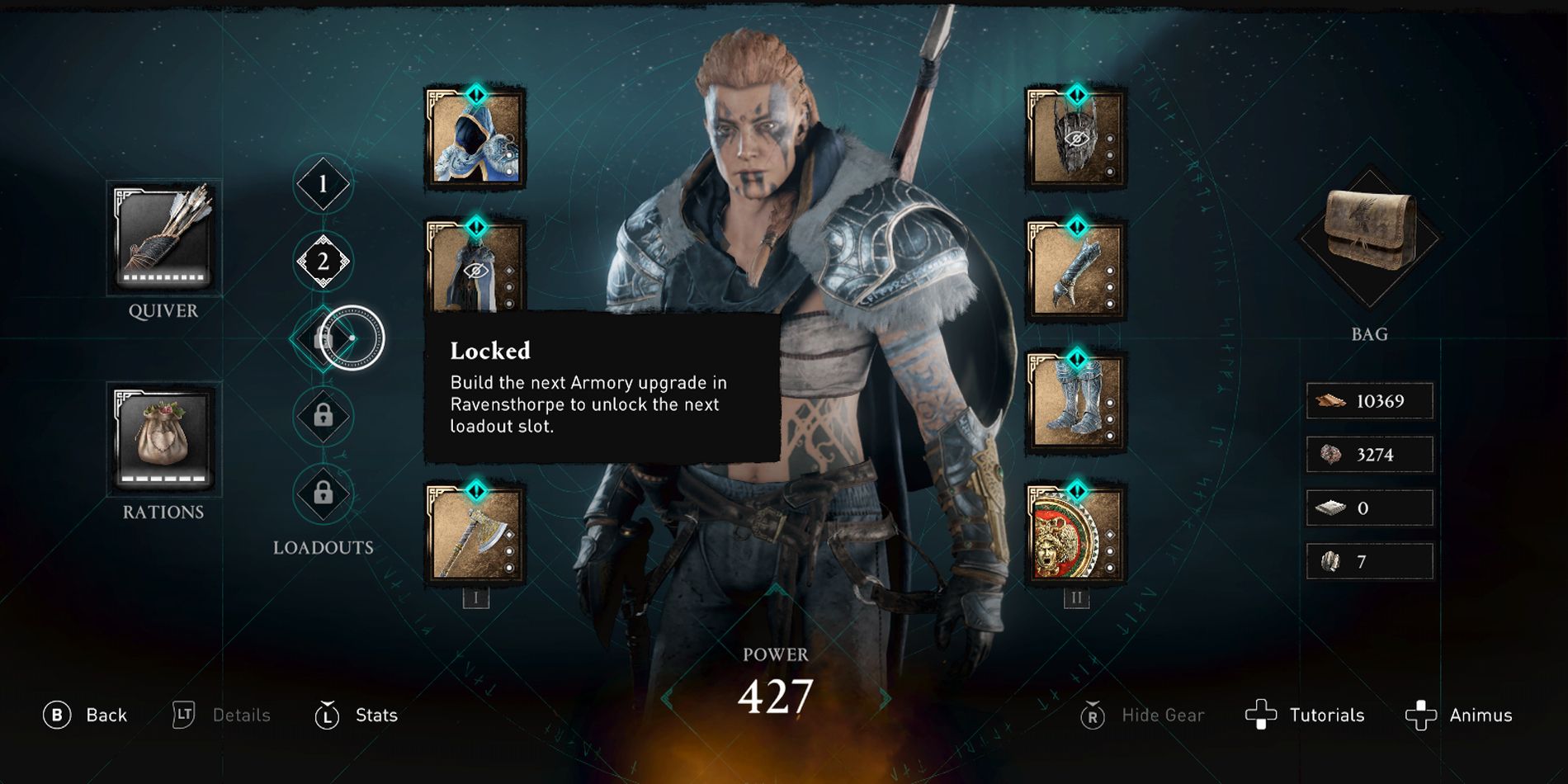 When loadouts are first unlocked, there will be two gear slots to use, and the player's current armor pieces and weapons will be assigned to both. To create unique loadouts, players can select one of the slots and use the clear option. All of Eivor's gear will be unequipped, then players can assign armor, melee weapons, and a bow. The equipped gear will automatically be saved to the seleceted loadout slot.
Along with assigning gear to different slots, players can create unique ability loadouts. Different ranged and melee skills in Assassin's Creed Valhalla can be assigned to loadout slots at the bottom of the ability page. Similar to gear loadouts, players can clear, assign, and equip abilities to the available slots. Abilities are tied to gear loadouts, so if the second slot is selected on the ability screen, it will automatically change Eivor's gear to the second loadout on the inventory page.
Having different loadouts available with a quick selection will make it easier to switch between stealth, agility, or heavy attack builds. Creating powerful builds with different abilities, weapons, and armor makes it easier to be prepared for any mission or side activity without wasting time reassigning every item one at a time. Using the new loadout feature in Assassin's Creed Valhalla is a great way to try new builds and create a diverse display of powerful gear in the Armory.
Assassin's Creed Valhalla is available for Xbox One, Xbox Series S/X, PlayStation 4, PlayStation 5, Google Stadia, and PC.