Entertainment
Iris Reveals Bombshell In Temptation Island Season 4 Reunion Preview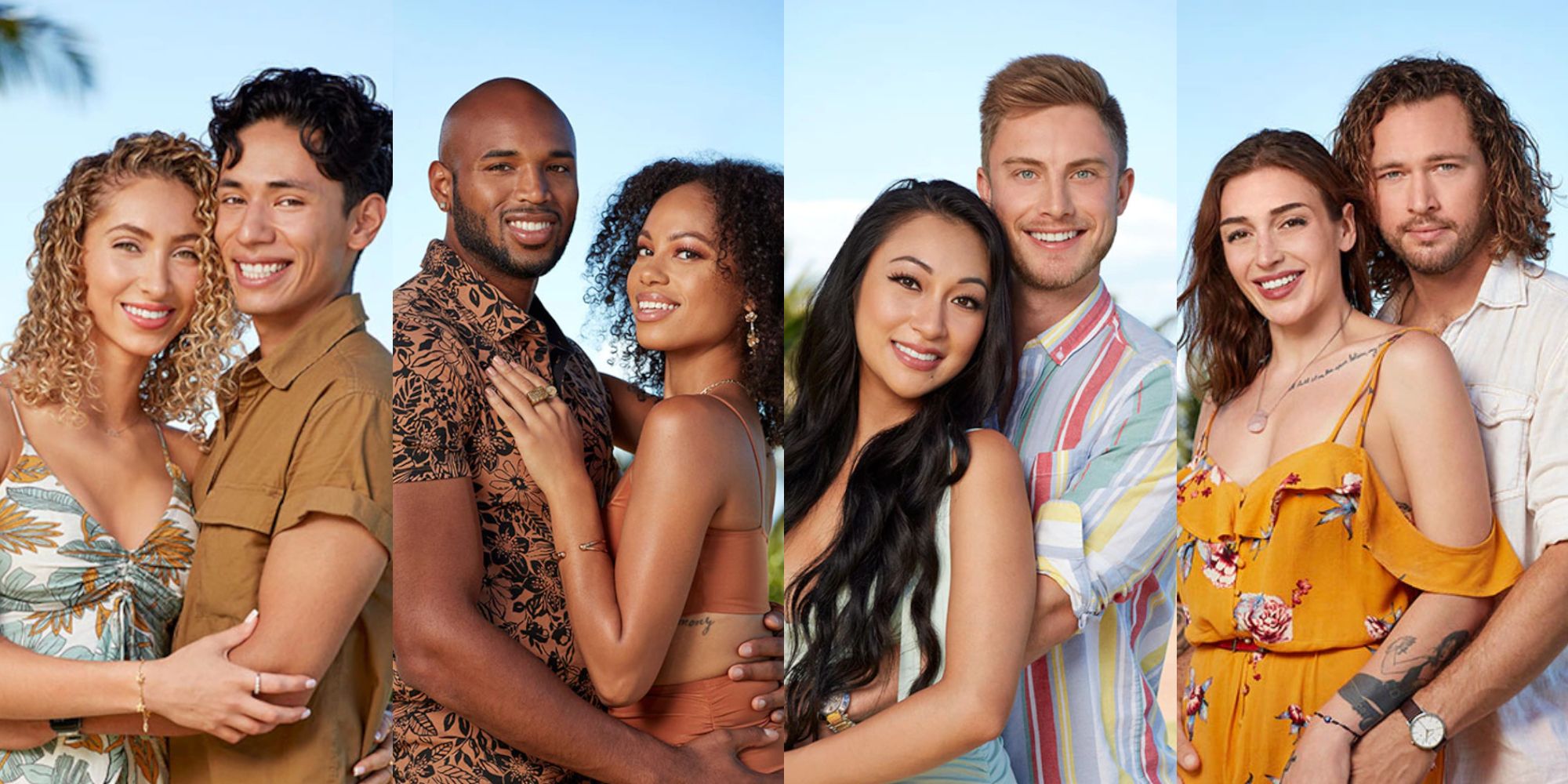 A new promo for Temptation Island season 4 teased a dramatic end for the finale and reunion. This season welcomed couples Ashley Rodriguez and Lascelles Lagares, Iris Jardiel and Luke Wechselberger, Ash Lamiroult and Hania Stocker, and Gillian Lieberman and Edgar de Santiago. All four pairs arrived on the island with an array of issues they hoped to work out during their time apart from each other. Most couples, like Gillian and Edgar, had some trust issues they expected to heal, and all of the couples hoped they'd come out of the experience with a stronger relationship.
Unfortunately, things immediately went south on Temptation Island, and the cast members found solace in the singles in the house. For the women, Ashley made a strong connection with Blake Blumenshine, Iris hit it off with season 2 alum Deac Conti, Ash quickly fell in love with Taylor Patrick, and Gillian found everything she wanted from Edgar in Tommy Soltis. The men also made some connections, with Lascelles falling for Trace Winningham, and Edgar leaving his final bonfire with Marissa Rodriguez. Meanwhile, Luke remained faithful to Iris and even bought an engagement ring with plans to propose during his final bonfire. Hania is also holding out hope that Ash will forget the connection she made on the show and come back to him.
SCREENRANT VIDEO OF THE DAY

However, after all the drama, the season is coming to an end as Temptation Island teases what's to come in the finale and reunion episode. In the Temptation Island teaser, shared on the show's official Twitter account, the remaining couples reunite at their final bonfire, ready to decide on the fate of their relationship. Luke admits to his nerves, saying, "The heart is pounding out of my chest," as he awaits Iris' decision to either stay with him or send him home alone. Later at the reunion, Iris admits that she found her boyfriend messaging season 4 single Paige Whisenant on Instagram, and many other cast members appear to shed some tears.
MY heart is pounding out of my chest 😳 Don't miss the #TemptationIsland SEASON FINALE this Wednesday 9/8c followed by the reunion special 10/9c! pic.twitter.com/YNChVoEFmo

— Temptation Island USA (@TemptationTV) May 23, 2022
So far, Gillian and Edgar have made their final decisions. The two seemed to be over each other very early in the season when Edgar was upset over hearing Gillian tell Tommy she was considering taking off the promise ring that Edgar gave her. Things really went downhill when Edgar got intimate with Marissa, and Gillian watched it back at the bonfire. It was pretty evident they would not heal after that. When they reunited, they both agreed to leave the island separately; however, once Gillian exited, Edgar made the choice to talk to Marissa and decided to leave with her instead.
Temptation Island season 4 has been full of ups and downs and unexpected twists, so it's only fitting that the finale and reunion are just as intense. While Edgar and Gillian have made their choice, fans are still awaiting the three other couples' decisions as well. Ash and Hania will be especially interesting as Hania seems way more determined to continue his relationship than Ash does. As for how the singles are doing, that'll all be revealed at the reunion.
The Temptation Island season 4 finale airs Wednesday, May 25 at 9 p.m. EDT on USA.
Source: Temptation Island/Twitter