Guides
Little Witch in the Woods: How to Get a Broom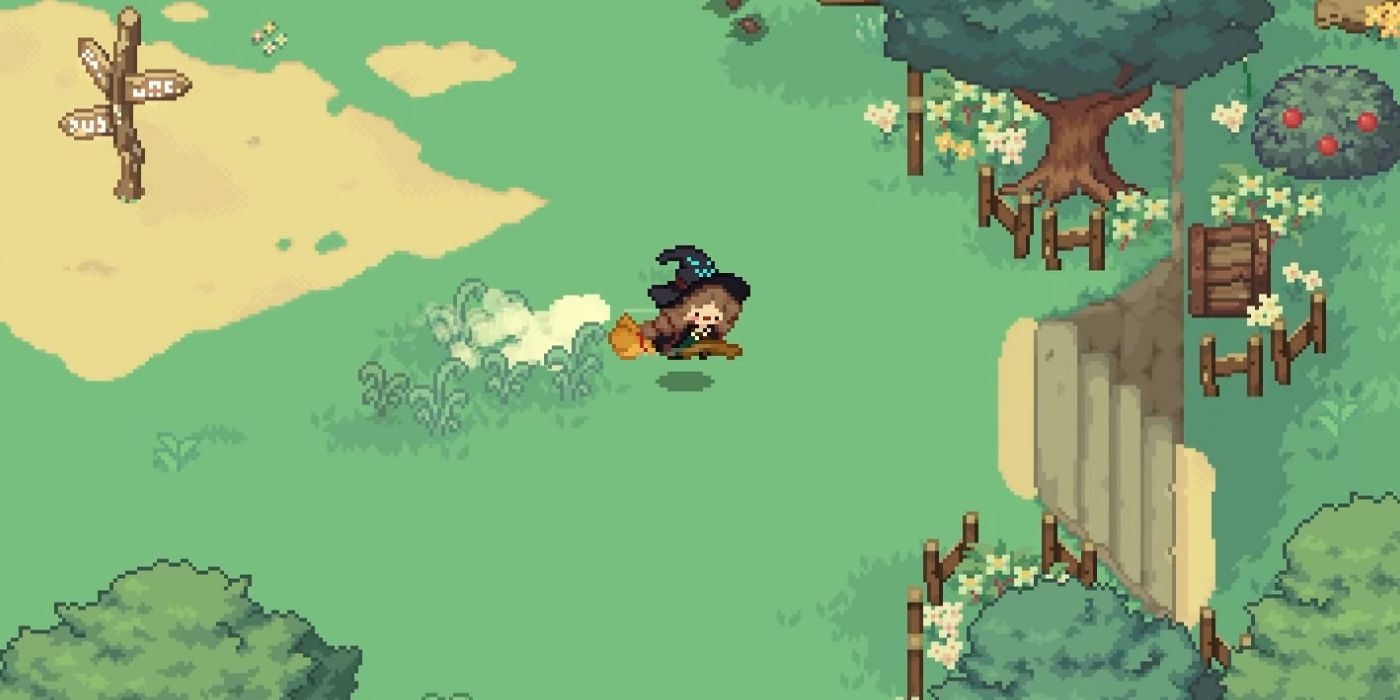 Once players unlock the Witch's Broom in Little Witch in the Woods, they can ride it to travel faster between locations. To equip the Broom, open the Inventory window and select the broomstick. The item should vanish, reappearing in the player's item quickslot. While riding the Broom, the protagonist has options to Accelerate to receive a boost in momentum or Brake, causing Ellie's movement speed to slow down.
After riding the broomstick for a short amount of time in Little Witch in the Woods, Ellie's Broom will break. The side quest, "Repairing Your Broom," will begin, tasking Stardew Valley fans with fixing her broken Mount. To repair the Witch's Broom, head to the Basement Workshop and use Branches or Mud at the Workbench to increase the Broom's Durability. Ellie can collect Branches from trees or along the forest floor. To gather Branches from trees, approach the trunk and shake it until all the sticks have fallen to the ground.
Little Witch in the Woods is available on Xbox One and PC.