Entertainment
MasterChef: Derrick Fox Starts Podcast About Reality TV's Best Losers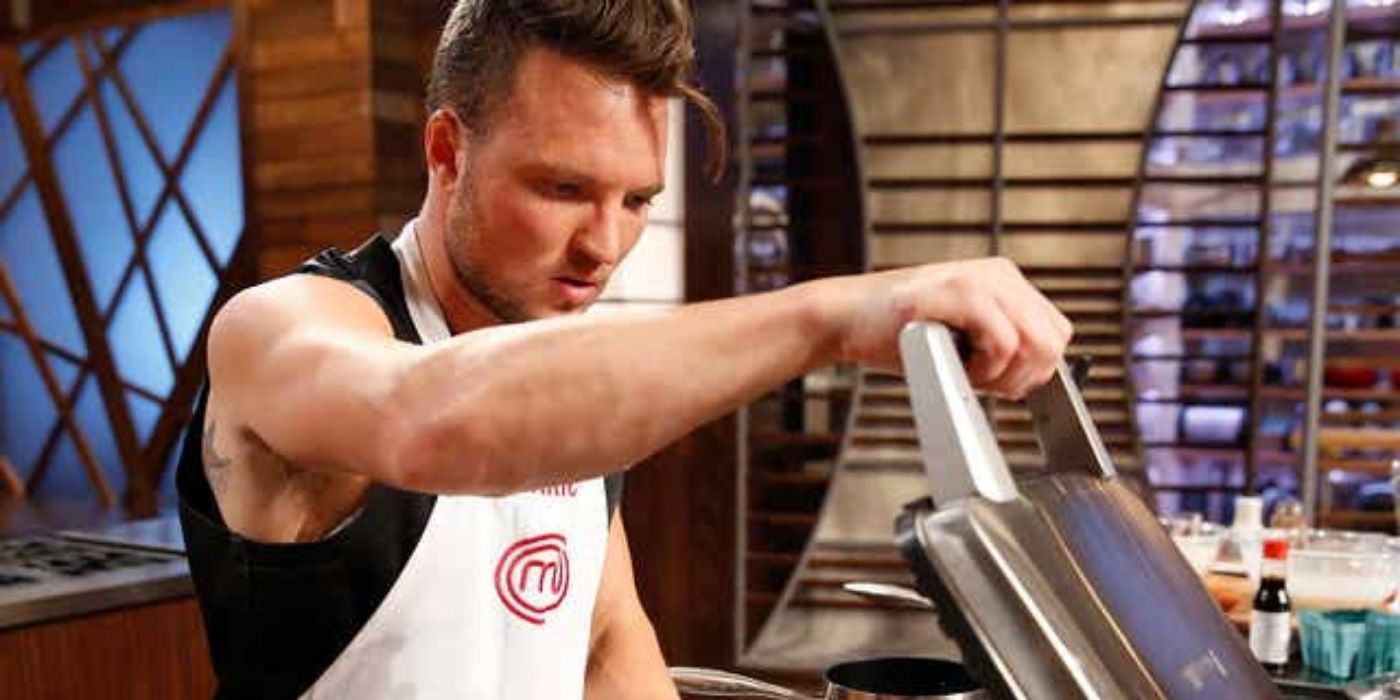 MasterChef season 6 runner-up Derrick Fox is starting a new podcast highlighting reality television's most successful losers, aptly titled A Bunch Of Losers. The former drummer-turned-chef is competing on MasterChef: Back To Win, the 12th season of the series that is bringing back former contestants for a shot to win the MasterChef trophy. The new season premiered this week on FOX. Derrick returned alongside a slew of former home cooks from every season of MasterChef.
Derrick, formerly having the last name Peltz, competed in MasterChef season 6, where he became an instant fan-favorite due to his high skill, work ethic and attitude. He made it to the finale, where he lost in a head-to-head showdown against Claudia Sandoval. After the show, Derrick got married and helped open up a restaurant in Los Angeles. He returned to the MasterChef kitchen in Back To Win as a chance to redeem himself after coming so close to winning during his first go-round.
SCREENRANT VIDEO OF THE DAY

In a trailer released for A Bunch Of Losers, Derrick teases the podcast as a way to highlight the "lovable losers" of reality television. Front Runner Films is producing the podcast from the MasterChef alum, according to a Cision press release. "A Bunch of Losers will allow people to know them and their life before, during and after not winning," Derrick says during the trailer. He wants to use the podcast to share the stories of those who found immense success despite losing their competitions.
Derrick brings on former MasterChef contestants, including Stephen Lee, who was also in season 6 with him. MasterChef Junior contestant Dara Yu is also interviewed on the podcast. He will also bring on contestants from shows such as The Challenge, American Idol, and The Bachelor. Derrick is planning to highlight how winning reality competition shows like MasterChef and others are not the end all be all, and his podcast is set up to shine a spotlight on the experiences that can come from losing. He also talks about the traumatic moments of being a part of a reality television show with people who have been through it.
A Bunch Of Losers is going to be a podcast unlike any other. No other podcast has shined a spotlight on contestants who lost. It's an interesting angle considering the amount of reality television shows out there and the fact that all of these shows can only have one winner, so the probability of losing is so much higher. As Derrick tries to prove, sometimes losing is actually more valuable than winning, especially on a show like MasterChef, and that's what the podcast is all about. A Bunch Of Losers releases its first episode on Thursday, May 26 on all streaming platforms.
MasterChef airs Wednesdays at 8 p.m. EDT on FOX.
Sources: A Bunch Of Losers with Derrick Fox/YouTube, Cision