Comis
My Hero Academia's Spinoff Ends By Revealing a Major Hero's Final Fate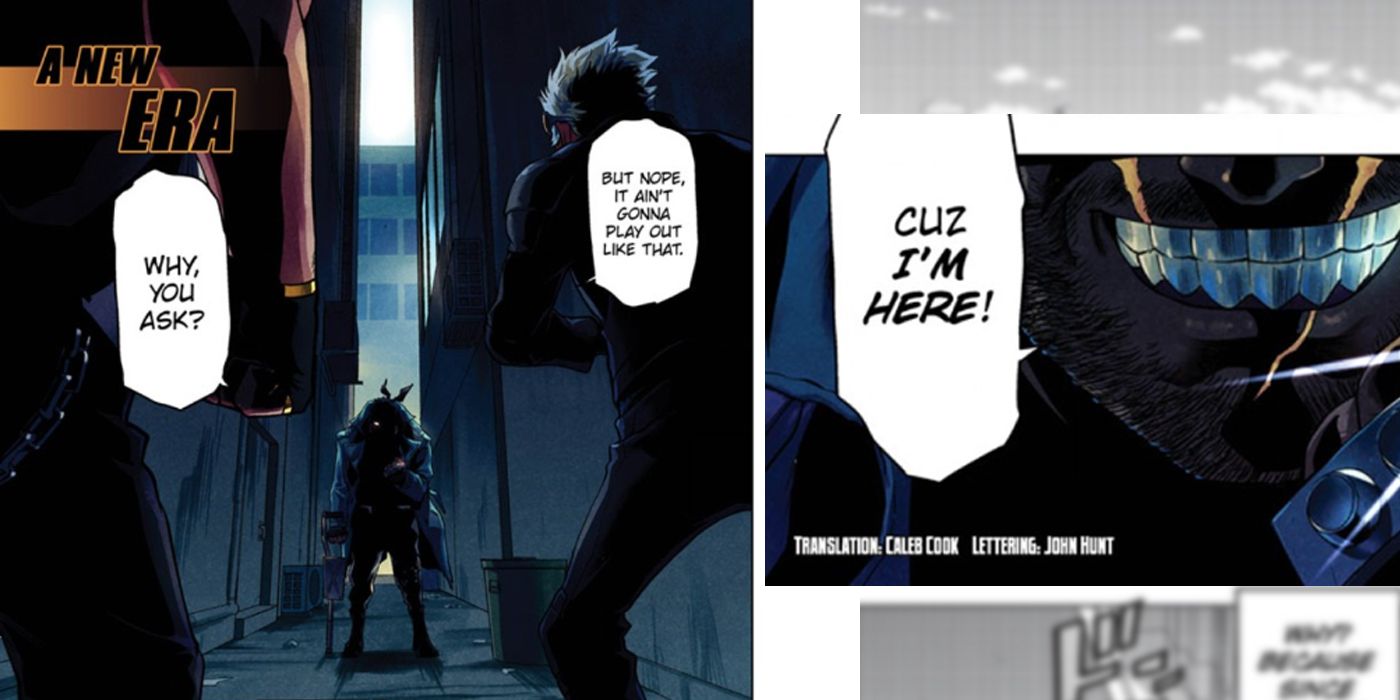 It's hard for heroes to retire in My Hero Academia, as they so often feel like there's more to do. Someone always needs help, after all, and unless there's a sudden event that robs them of their ability to lend that help, as with All Might, heroes can have a hard time laying down the mask knowing that. Both All Might and Knuckleduster have functioned as mentors, the story often draws this comparison deliberately, particularly with Knuckleduster's catchphrase, "I'm here," a less formal version of All Might's "I am here." While All Might was forced to find a new way to contribute after losing his power, even that hadn't stopped Knuckleduster from directly fighting crime in the past, so it's not too surprising to see that he's back out there after recovering.
When it comes to happy endings for heroes, what exactly counts as happy can vary a lot from hero to hero. For My Hero Academia's Spider-Man, Koichi, his happy ending was going legitimate, while for Pop, it meant stepping down from vigilantism altogether. A life-long hero like Knuckleduster defines himself by his heroics, so this definitely qualifies as a happy ending for him, too. With the main series edging closer to its own end, My Hero Academia fans can only hope their main series favorites can find endings as fitting as these.
Check out the finale of My Hero Academia Vigilantes exclusively on Viz Media's Shonen Jump App.