Entertainment
Pinocchio Trailer: Tom Hanks' Geppetto Recreates Classic Disney Scene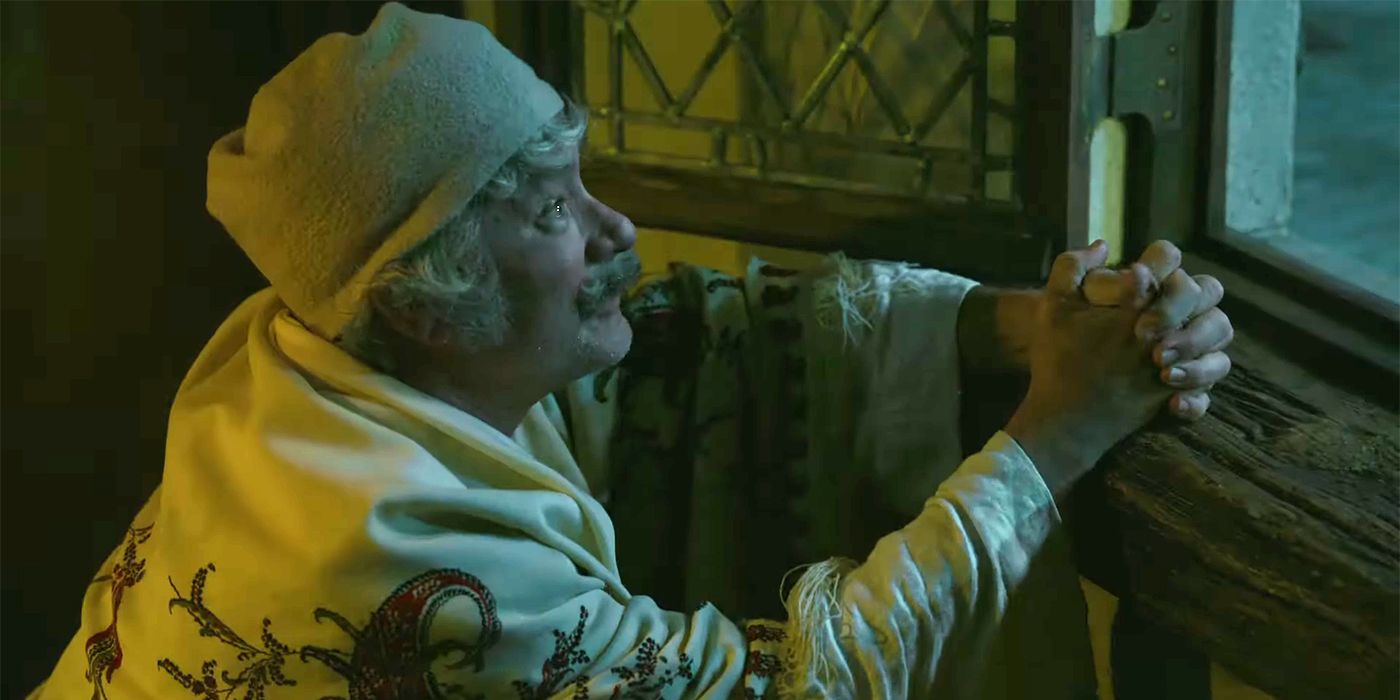 Disney is diving back into its vault of classics with the official live-action Pinocchio trailer. The past seven years have seen the House of Mouse produce a number of live-action adaptations of their animated classics, beginning with Tim Burton's Alice in Wonderland, which also acted as a sequel to the original film. They have continued with remakes of Cinderella, The Jungle Book, Beauty and the Beast, Dumbo, Aladdin, The Lion King, Lady and the Tramp and Mulan, all of which have varied in critical favor but most of which have proven to be box office successes.
Pinocchio tells the story of kind-hearted woodcarver Geppetto who builds the titular puppet and wishes for it to come to life, subsequently raising him as his own son. Brought to life by The Blue Fairy, Pinocchio must learn the value of honesty as every time he lies his nose grows larger while also striving to become a real boy. Benjamin Evan Ainsworth is voicing Pinocchio for the live-action film while Tom Hanks is starring as Geppetto, Cynthia Erivo as The Blue Fairy, Joseph Gordon-Levitt as Jiminy Cricket, Luke Evans, Keegan-Michael Key and Lorraine Bracco.
SCREENRANT VIDEO OF THE DAY

With just a few months remaining until the film's arrival, Disney+ has released the official Pinocchio trailer. The video offers a look at the latest live-action Disney remake, including Hanks' Geppetto, Erivo's Blue Fairy and Ainsworth's titular wooden puppet. Check out the trailer below:
Click here to watch the trailer
In addition to offering a look at Tom Hanks' Geppetto recreating the classic Disney scene of wishing upon a star, the Pinocchio trailer offers looks at a variety of other supporting players in the upcoming live-action remake. One brief glimpse sure to catch audience attention is that of Luke Evans' The Coachman, the main antagonist of the film who entices children to venture to Pleasure Island, where there are no rules or authority, only for them to transform into actual donkeys and be sold as slaves to work in salt mines and circuses. Evans' performance as The Coachman marks his second live-action Disney remake villain after playing the brutal Gaston in Beauty and the Beast.
Interestingly, while it shows a look at many of the supporting characters in the film, the Pinocchio trailer largely keeps the titular wooden puppet under wraps, save for a glimpse of Cynthia Erivo's Blue Fairy bringing him to life. With the video labeled as a teaser trailer, it seems likely a full reveal of the live-action Pinocchio is being saved for a full trailer, which is sure to arrive in the next month or two ahead of the film's streaming premiere. The wait for the live-action Pinocchio is nearly over as the film is set to hit Disney+ on September 8, also the start of this year's D23 event.
Source: Disney+