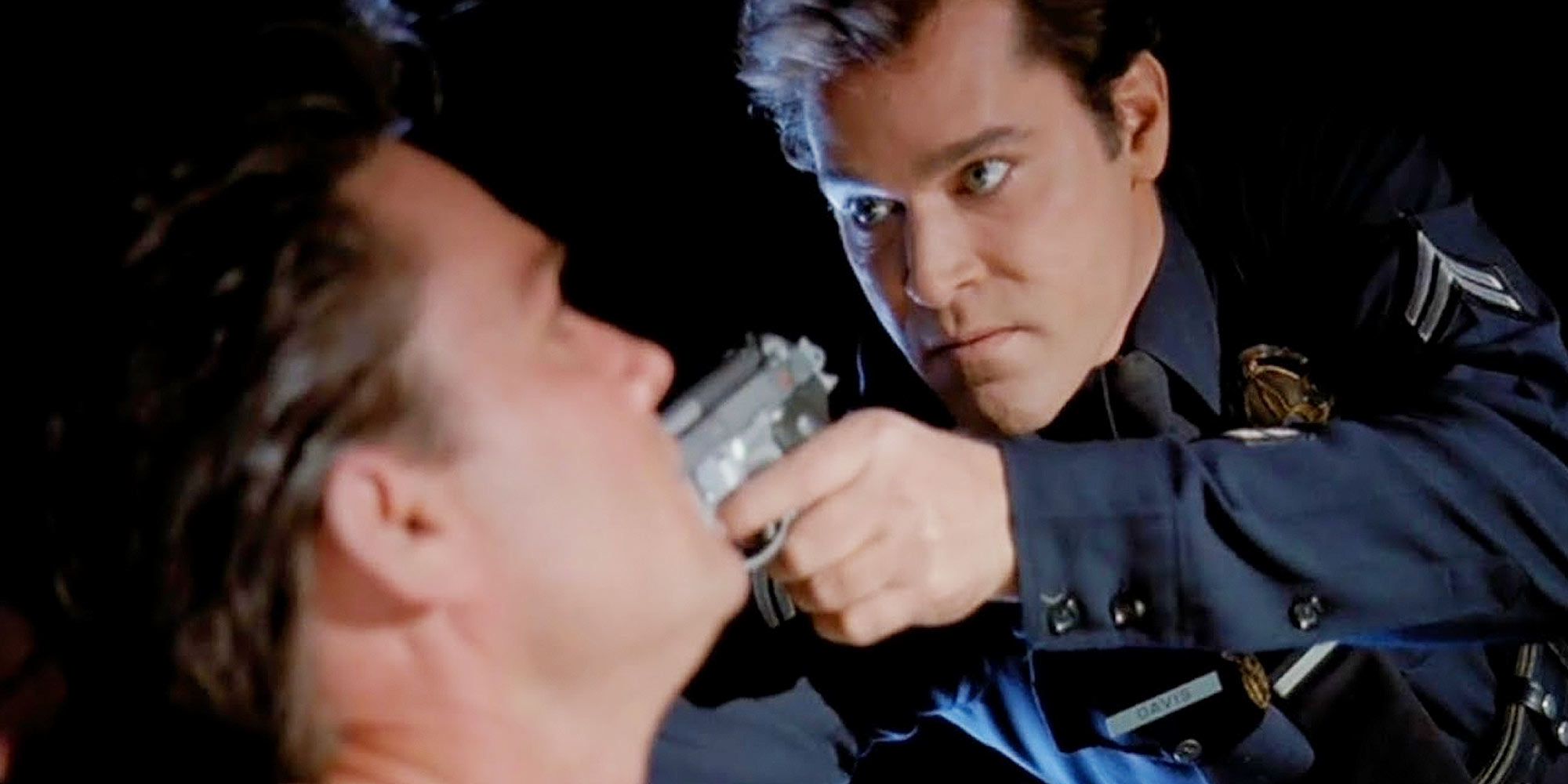 Jonathan Kaplan's "bad cop" thriller Unlawful Entry cast Kurt Russell and Madeleine Stowe as a married couple rattled by a home burglary that challenges their marriage. The responding cop is played by Liotta, who instantly takes a liking to Stowe's character, becoming obsessed and doing everything in his power to win her over, even as Russell's character fights back. What transpires is a taught, sensual, and violent thriller that puts Liotta in his first big villain role, which he fits into perfectly. As the highly-decorated, yet deeply corrupt cop Pete Davis, Liotta makes full use of his menacing presence, coupled with good-guy charm, making the character almost endearing, even as he does one horrible thing after another. Very few actors can pull off that type of character, but Liotta makes it seem effortless, as he's easily able to be both affable and frightening at the turn of a switch. Russell and Stowe provide just the kind of performances that make Liotta's shine, creating a film that's chock full of gripping suspense and a woefully under-looked addition to the genre.
No Escape (1994)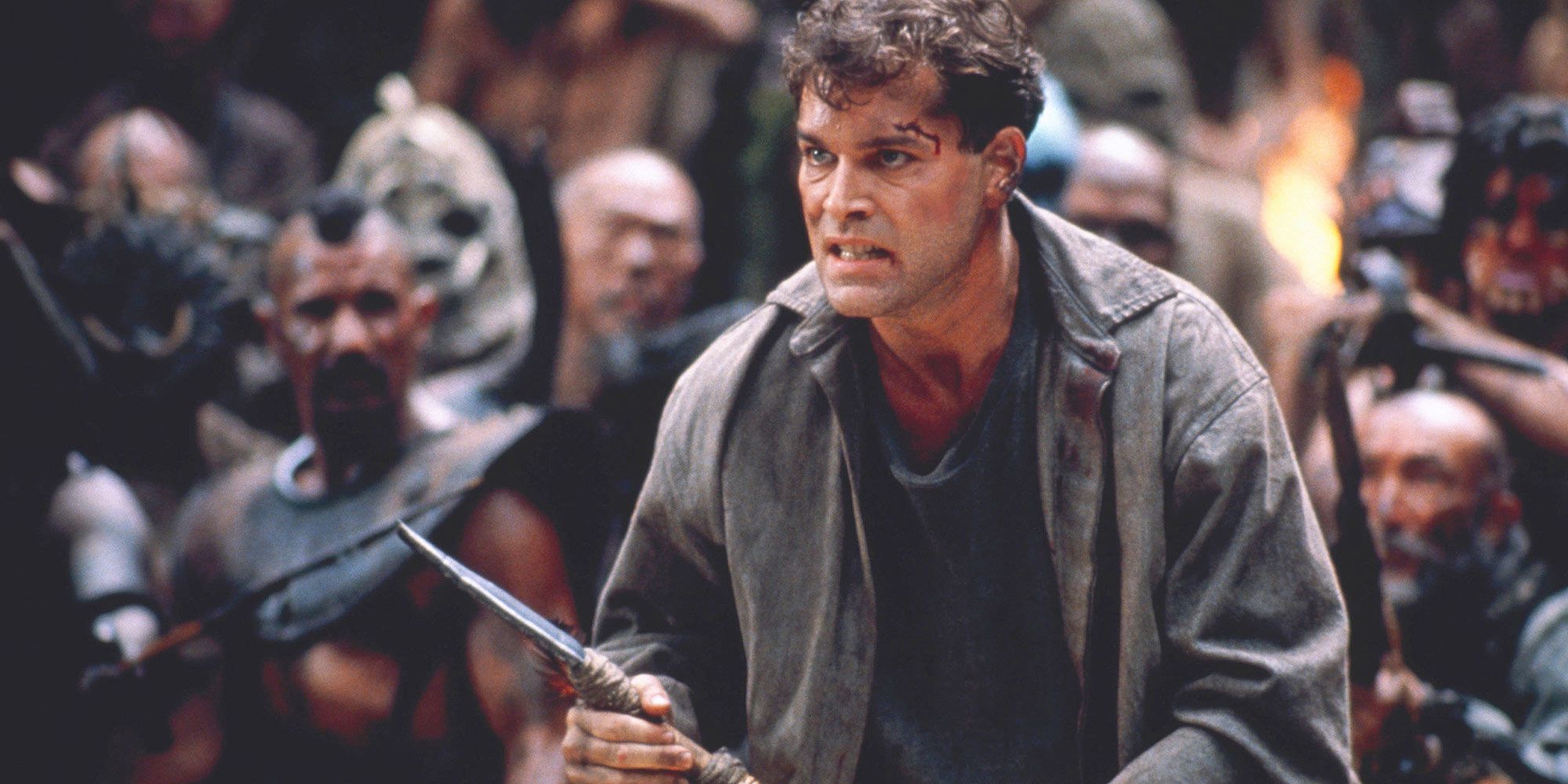 Directed by Casino Royale's Martin Campbell, No Escape is a futuristic sci-fi thriller (ironically taking place in 2022) that serves as one of Liotta's best heroic leading man roles. Liotta plays Capt. J.T. Robbins, a soldier convicted of killing his commanding officer and sentenced to a prison island called Absolom. Absolom houses some of the world's most dangerous criminals, who have split into two warring factions. Liotta is more than up to the task of playing the conflicted protagonist who struggles to choose a side, opting instead to find a way to escape the inescapable island. The actor takes on the heroic role with gusto, playing it reserved, smart, and focused, but unleashing the intensity as needed. Working with the likes of Stuart Wilson, Lance Henriksen, Ernie Hudson, and Kevin Dillon, Liotta shines in the leading man role, creating a character to root for who is easy to believe in. It's a rare role for Liotta, as he was frequently typecast in parts that played up a more villainous side, making No Escape a jewel in the crown of his filmography.
Cop Land (1997)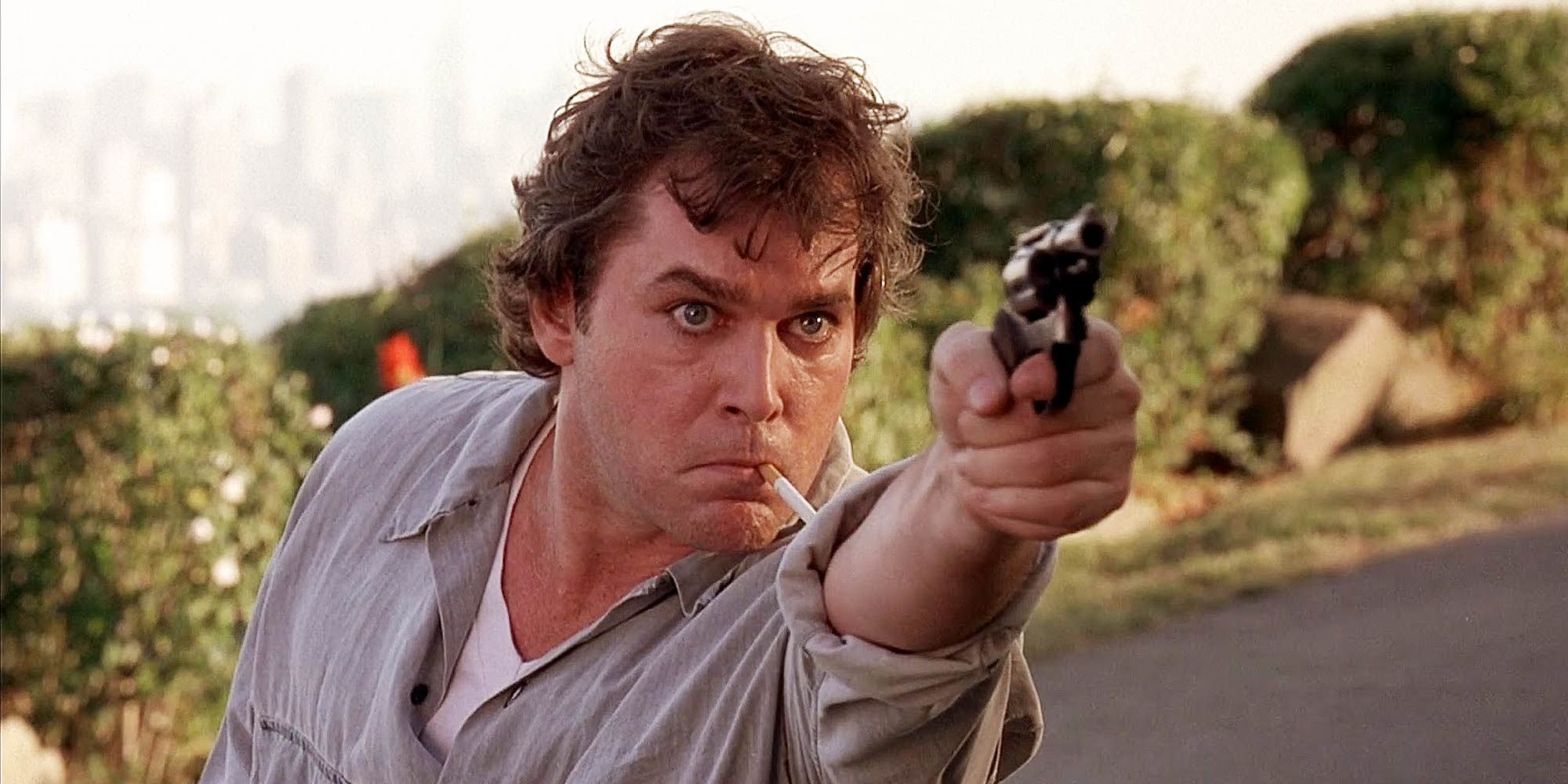 Sylvester Stallone led an ensemble cast for James Mangold's cop thriller Cop Land, which also starred Harvey Keitel, Robert De Niro, Peter Berg, Janeane Garofalo, Robert Patrick, Annabella Sciorra, Noah Emmerich, and Edie Falco, as well as Liotta in a pivotal role. As corruption spreads through the police force of a New Jersey town, Stallone's sheriff Freddy Heflin begins to investigate, eventually working with Liotta's corrupt cop who is trying to escape the nightmare he's embroiled in. Liotta gives a wild-eyed, erratic performance as the paranoid Gary Figgis, making for a character that no one quite knows if they can trust or not, but desperately want to believe will do the right thing. So much of that desire to see Liotta's character survive comes from Liotta himself, who creates a layered performance that makes Figgis far more than a plot device and every bit a key player that helps make the film as good as it is.
Narc (2002)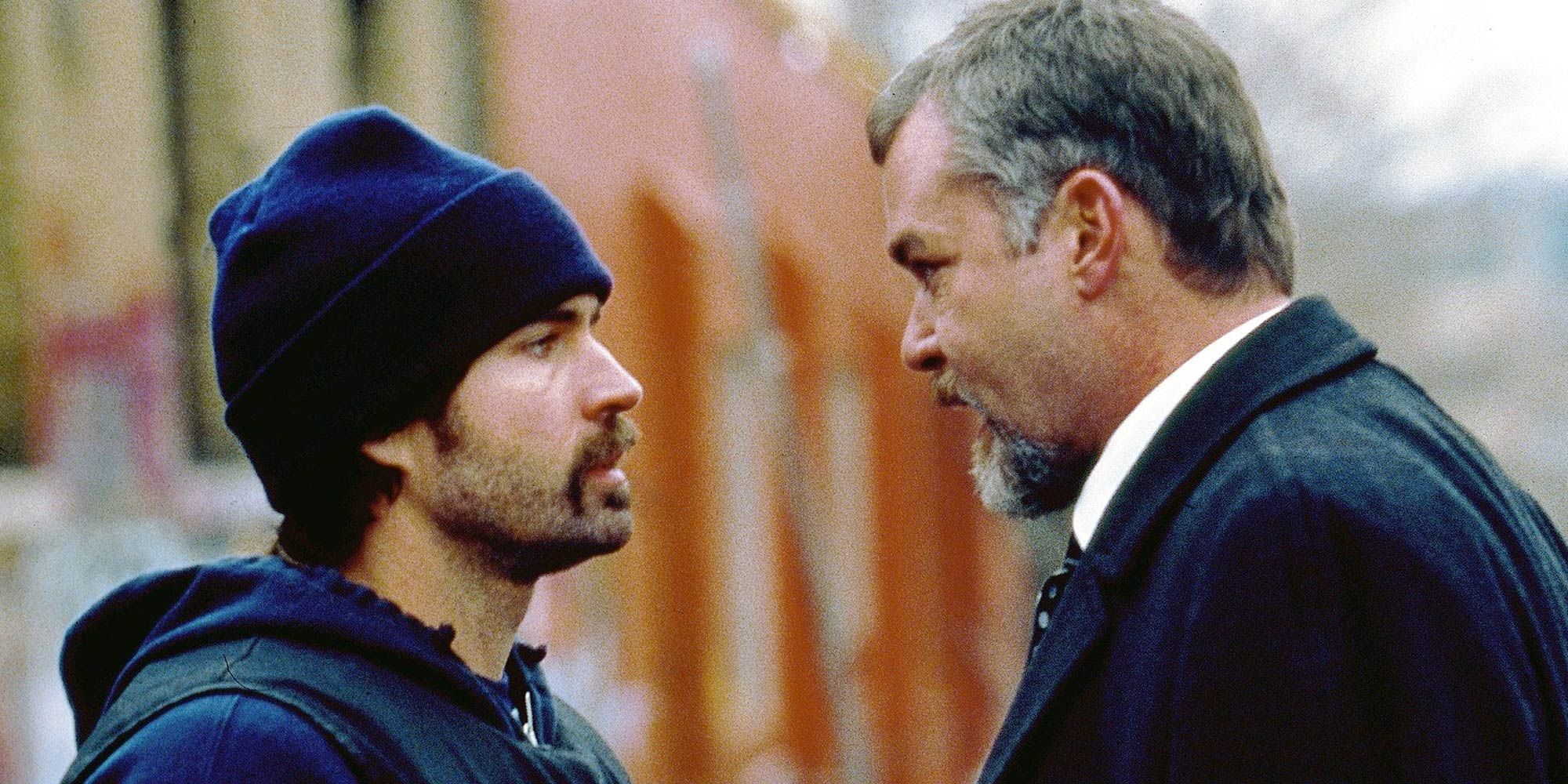 Joe Carnahan's theatrical debut Narc served as an acting showcase for his two leads, Jason Patric and Liotta. The gritty mystery-thriller focuses on Patric's undercover narcotics officer, Nick Tellis, teaming up with Ray Liotta's character, the unhinged detective Henry Oak, to help crack a case that involves Oak's partner being killed. What unfolds is a story of secrets, lies, violence, and corruption, which gives both Liotta and Patric ample time to chew the scenery throughout. Liotta is on fire throughout Narc, on a quest to uncover (or conceal) the truth, showing off his ferocious side, but also taking time to allow the audience to get to know him. It's a layered performance and one that unravels with each passing second as the truth comes to light. Liotta once again displays how easily he can make an audience care for his character, even as they question whether his intentions are good or bad. Carnahan leads Liotta into one of the best performances of his career and one that sums up his best qualities as an actor in a single film.
Observe & Report (2009)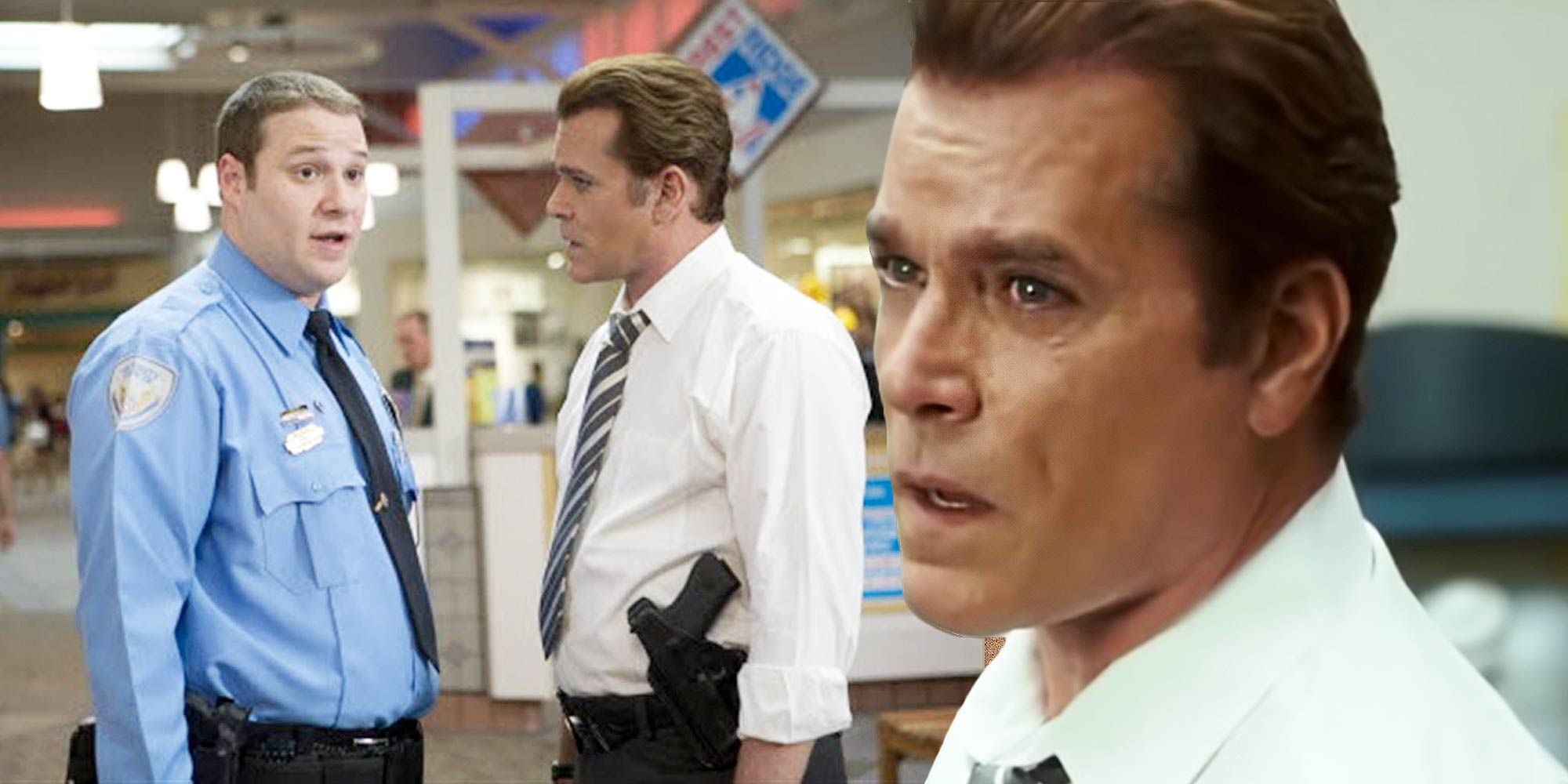 One of the most underrated comedies ever made, Observe & Report is a raunchy, violent, and hilarious endeavor from Eastbound & Down's Jody Hill that produces not only a surprisingly great performance from Liotta, but also from Seth Rogen and Michael Peña. The premise finds Rogen's delusional mall cop character trying to solve the case of a flasher terrorizing customers with the help of his misfit crew, but stopped short when Liotta's police detective Harrison is brought in to wrap it up. What transpires is the usual weird, wild, and hysterical antics that typically perpetuate a Jody Hill project and Liotta is there for it in spades. The actor's career is riddled with police officer roles, but his Detective Harrison is something different altogether, coming off as neither good nor bad, but a professional dealing with the incompetence of Rogen's character, deciding to teach him a lesson as a result. Ray Liotta brings his usual fiery intensity, but also slides into the comedy aspect with ease, showing off a side of his abilities that wasn't utilized enough throughout his career.