Game
Red Dead Redemption Remake In Unreal Engine 5 Puts Rockstar To Shame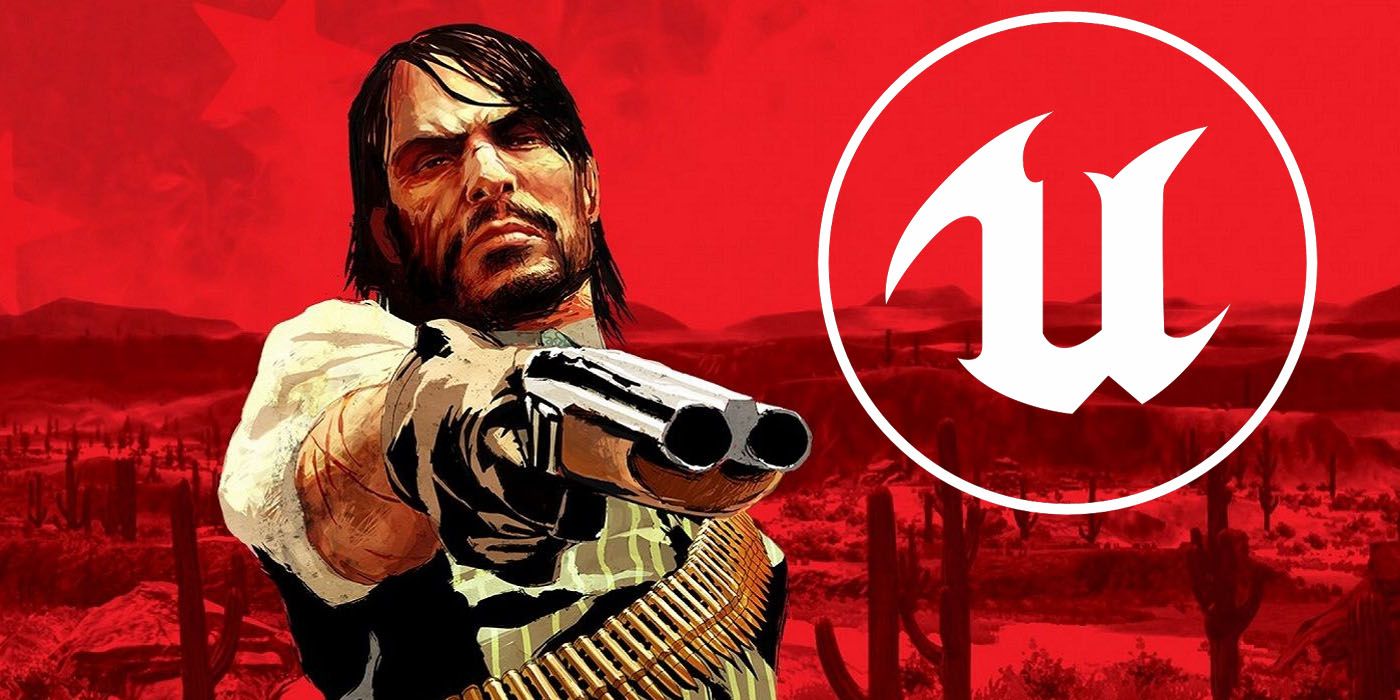 A fan-made Red Dead Redemption remake trailer shows what John Marston's critically-acclaimed journey across the Old West could look like rendered by Unreal Engine 5. Epic began implementing Unreal Engine 5 in Fortnite starting with last year's Chapter 3, and developers like BioWare and Hangar 13 are said to have already begun to embrace the new engine with the development of upcoming games like Mass Effect 5 and the recently announced Mafia 4.
Unreal Engine 5 would later be launched in full in April, allowing indie developers and gaming enthusiasts to start building their own impressive projects using the brand-new, 4K compatible technology. Some have used Unreal Engine 5 to create open-world games featuring Superman and Spider-Man. Others have recreated iconic locations from existing titles like World of Warcraft, Elder Scrolls: Skyrim, and even the PS1-era cult-classic Dino Crisis in Unreal Engine 5. A few would-be developers have even tried their hand at updating Grand Theft Auto titles in the wake of last year's divisive GTA: The Trilogy – Definitive Edition, with impressive demos of Grand Theft Auto: San Andreas and Grand Theft Auto 5 that have arguably surpassed developer Rockstar's efforts to bring its classic open-world titles into the modern era of gaming. It seems like Grand Theft Auto isn't the only Rockstar-developed blockbuster that fans are remaking in Unreal Engine 5.
SCREENRANT VIDEO OF THE DAY

Twitter user and Xbox rumor hunter Idle Sloth recently shared an impressive, fan-made trailer for a hypothetical Red Dead Redemption remake. This brief video was created by ENFANT TERRIBLE, a YouTube channel that has previously wowed viewers with Unreal Engine 5-developed trailers for Alien: Isolation and The Last Of Us. Here, John Marston roams a near-photorealistic version of the original Red Dead Redemption's western landscape and challenges opponents to slow-motion shootouts with stunning character models and visual effects.
Red Dead Redemption REMAKE | Unreal Engine 5 HD 4K 2022 – Fan Concept Trailer

4K Source:https://t.co/nSz7lJyPAc pic.twitter.com/d1pcfhN8bi

— Idle Sloth💙💛 (@IdleSloth84) May 31, 2022
Interestingly enough, this jaw-dropping Red Dead Redemption fan trailer comes amid rumors that Rockstar is looking to update 2019's equally successful Red Dead Redemption 2 for the Xbox Series X/S and PlayStation 5. While the idea of replaying Arthur Morgan's trek through the open world of the American South in the late 1800s with modern graphics and enhanced features like Haptic Feedback controllers is an exciting one for many, some players are wary considering the incredibly poor reception and myriad technical issues of GTA: The Trilogy – Definitive Edition.
While there is still no official word about Rockstar remastering either of its critically-acclaimed Red Dead Redemption titles for current-gen consoles, many players would argue that the series has the potential for some truly breathtaking visuals – especially if rendered with the new Unreal Engine 5. Red Dead Redemption fans can get a small taste of that potential with ENFANT TERRIBLE's Unreal Engine 5 remake trailer, which stunningly captures the grit and beauty of Rockstar's version of the Old West.
Source: ENFANT TERRIBLE/YouTube (via Idle Sloth/Twitter)