Comis
Shonen Jump's Childish Manga Scars Fans with an Outrageously Dark Twist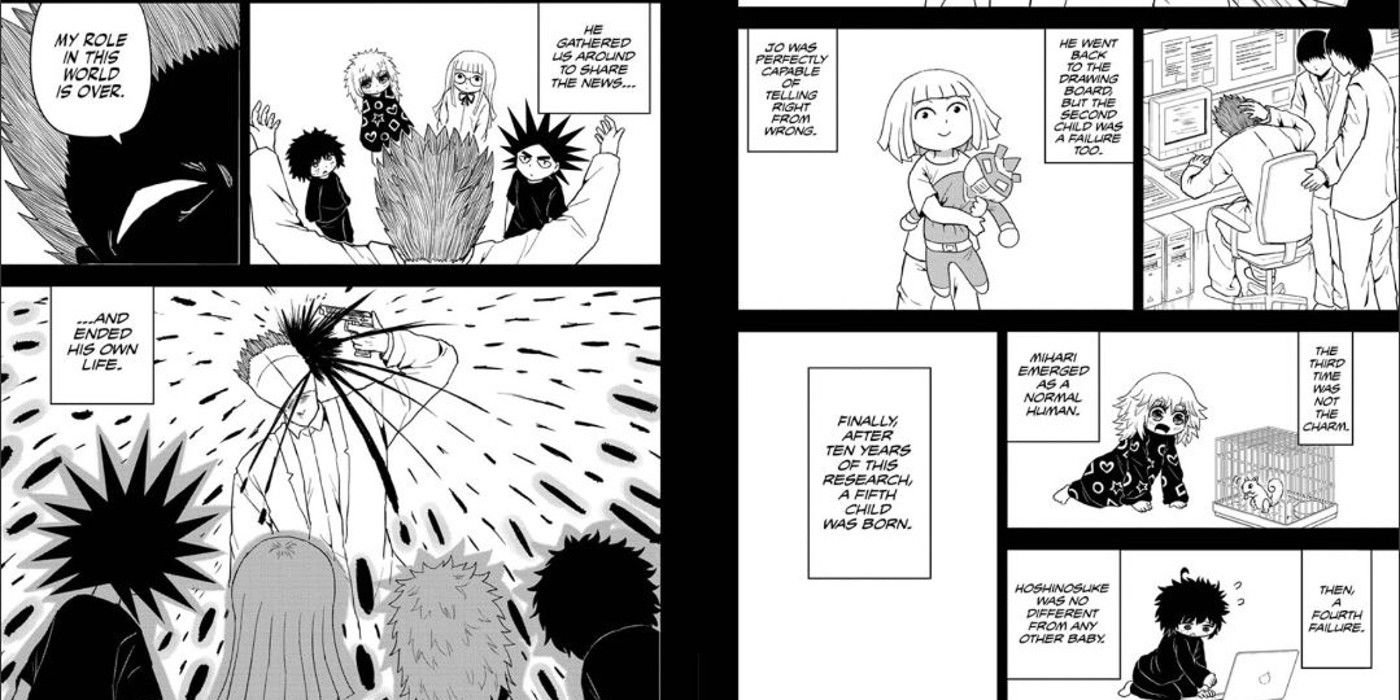 This whole flashback is utterly horrifying both in content and art style. Shugomaru's father is depicted as having a flat plane or darkness instead of a face, which looks extremely disturbing, especially when he cries in joy after accomplishing his goal. But the panel where he kills himself in front of his children that he treated as failed experiments is easily one of the darkest in any Shonen Jump manga. And to make matters worse, outside of the flashback, it appears in the present that the 10-year-old Shugomaru has been tortured by his family.
The overall darkness of the chapter seems even darker when contrasted with the childish tone of the rest of the series. It also re-contextualizes all that comes before it, as Shugomaru's clumsily destructive attempts at protecting Sanagi are all the result of his father's experimentation. Thus the dark twist in Protect Me, Shugomaru!'s latest chapter is sure to traumatize fans of the Shonen Jump series' light hearted tone and childish jokes.
Protect Me, Shugomaru! chapter 24 is available from Viz Media.