Entertainment
Stranger Things 4 Volume 1 Ending Explained (In Detail)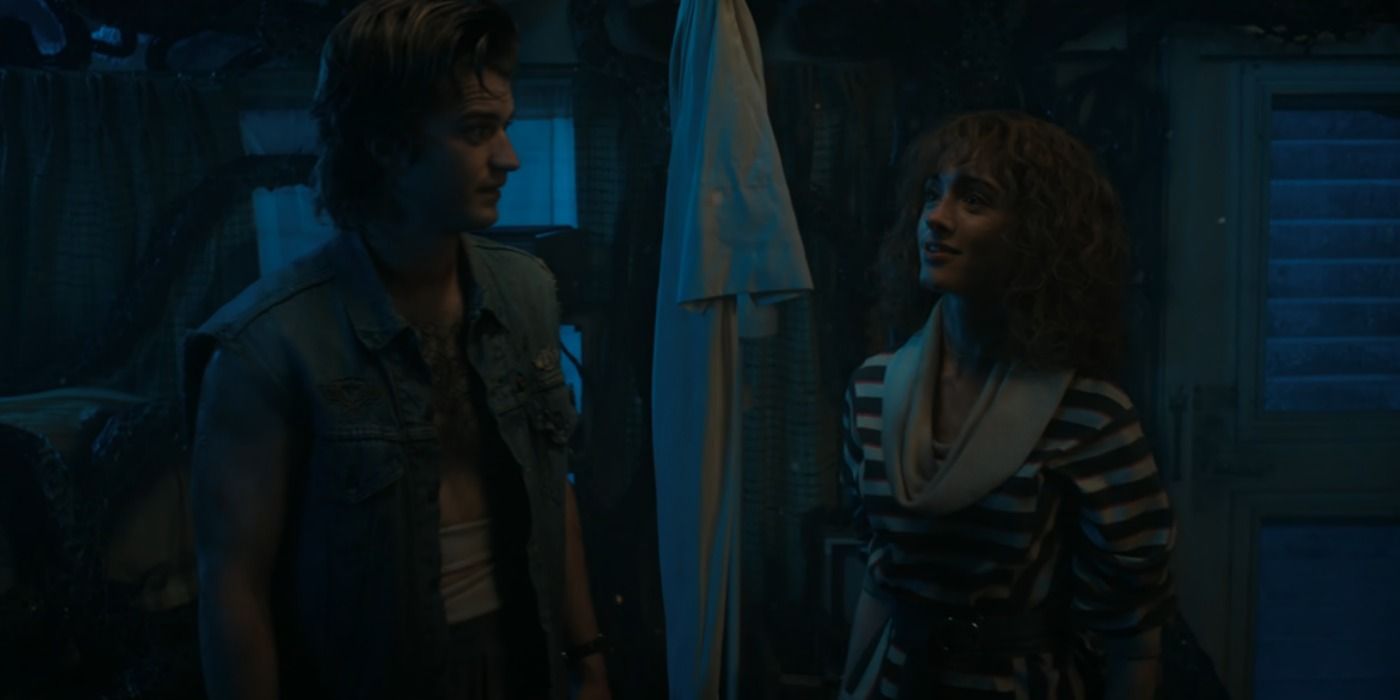 Stranger Things season 4 volume 1 saw Steve, Nancy, Robin, and Eddie enter the Upside Down – where they swiftly realized they didn't have a chance against Vecna and the monstrous creatures from the Upside Down. Fortunately, Dustin deduces the location of another Gate, and he's able to communicate it to them using tried-and-tested methods that have been part of the franchise since season 1. The group are spotted by one of the Demobats as they're making their escape, however, allowing Vecna to discover their location through the hive mind he is part of. He manages to strike before they've all escaped, attacking Nancy's mind with his illusions.
Vecna plays on fear and grief, torturing his victims with visions of their past sins. In Nancy's case, he's able to build upon her regret for the death of her friend Barb in Stranger Things season 1; Nancy was arguably responsible for Barb's death, dragging her along to a party and abandoning her to sleep with Steve, leaving her alone to fall prey to a Demogorgon. The scene has an oddly meta feel, because Vecna's accusation that Nancy has forgotten her friend is reminiscent of complaints made by the #Justice4Barb movement that erupted after season 1. Far from having forgotten Barb, though, it seems Nancy has buried her grief and self-hatred deep within her mind, allowing Vecna to play upon it. The longer Nancy remains in the vision, the more danger she is in. She's fortunate that she isn't alone, however, and the kids have already managed to bring Max out of a similar trance. They'll hopefully be able to do something similar for Nancy.
Vecna Identity & History Explained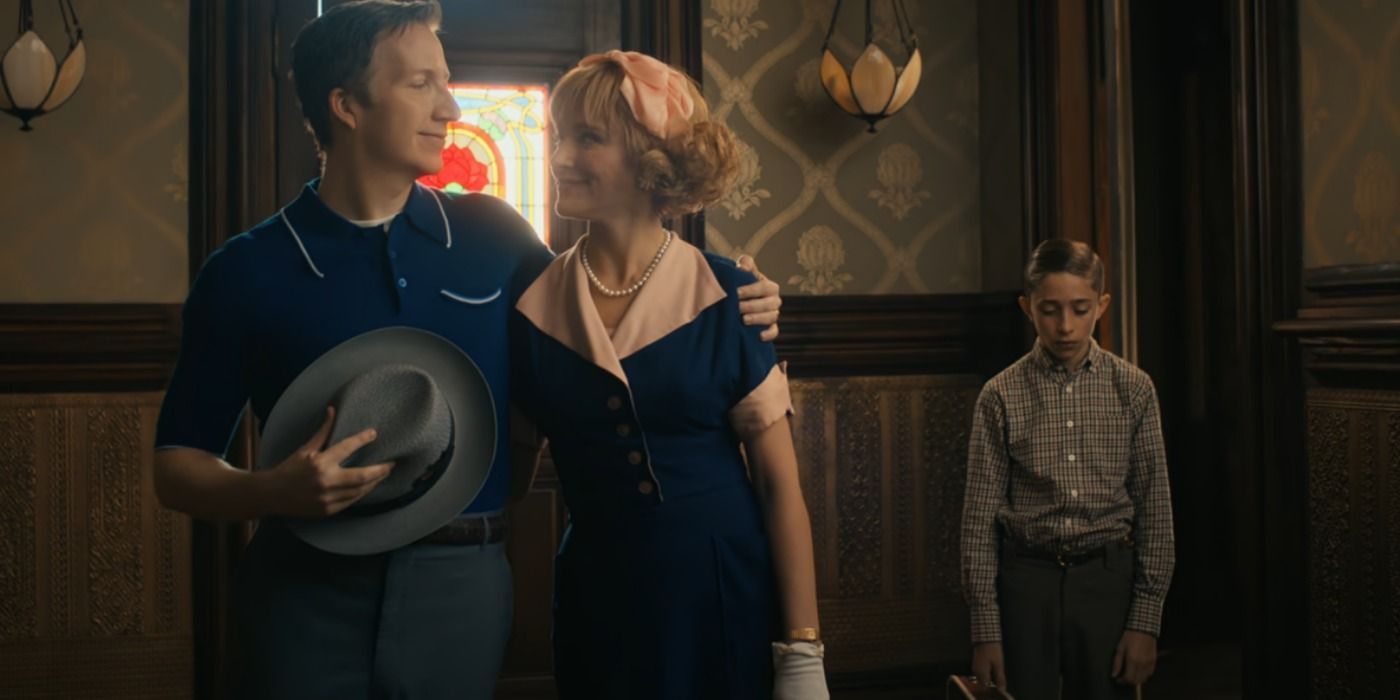 Stranger Things has always played upon horror tropes, but Vecna is a new type of horror – a human one, able to communicate, to tempt, and to taunt. When he enters Nancy's mind, he realizes she has come close to discovering his true identity. Believing he has nothing to fear, as he thinks Nancy is now under his control, Vecna presents Nancy with an extended infodump in which he reveals his backstory. This coincides with Eleven's exploration of her own psyche in Dr. Brenner's Nina Project, as she confronts her repressed memories.
It seems Vecna is in fact Henry Creel, the son of Victor Creel – Hawkins' supposed serial killer, imprisoned at the Pennhurst Mental Hospital after he was blamed for the murders of his wife and daughter in 1959. Henry was the real killer, a child with all the powers of Eleven but none of her conscience. He would have killed his father Victor as well had he not overextended himself, collapsing into a coma. He awoke under the care of Dr. Martin Brenner, becoming Brenner's first test subject.
Henry Creel Is Number One: Hawkins Lab Origin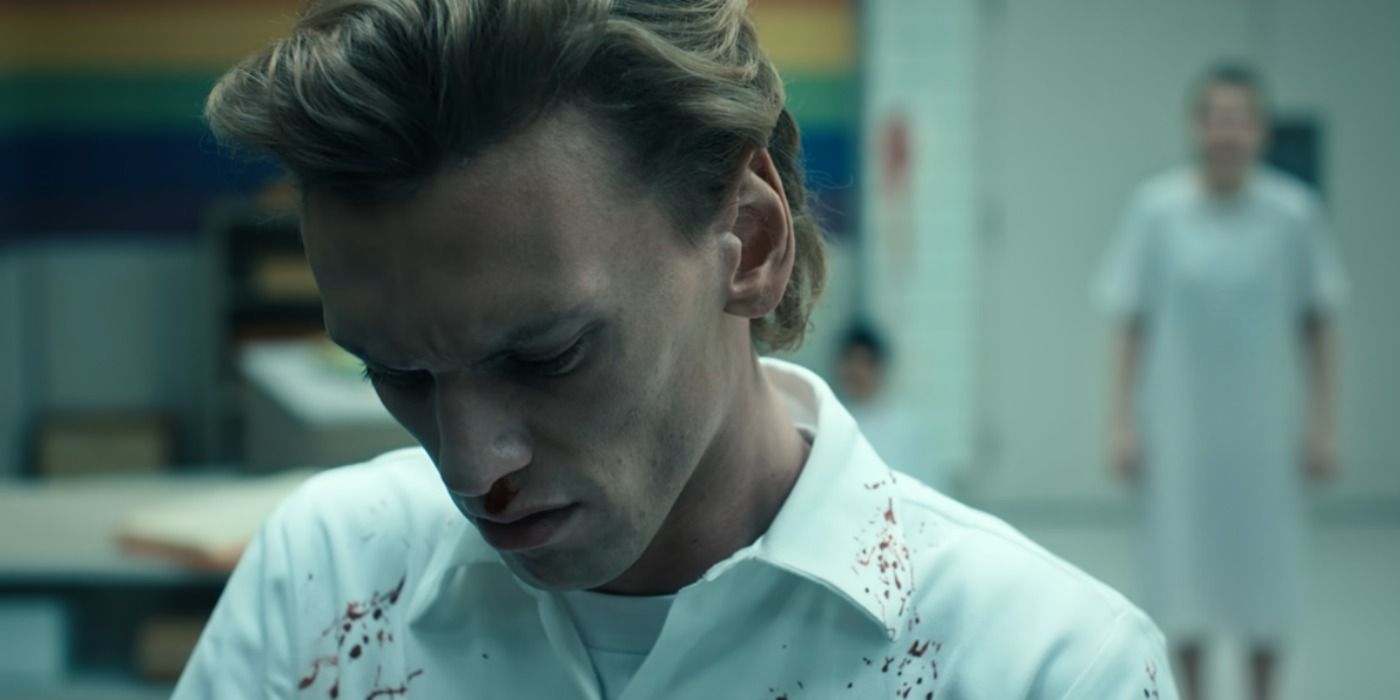 Henry Creel became Number One, the template for all of Dr. Brenner's future experiments. At first Brenner sought to control Number One, but when he realized that was impossible he settled for finding a way to restrain his powers. That done, Brenner worked hard to reproduce Victor Creel, creating a number of empowered children – Eleven being one of them. These children grew up under Dr. Brenner's care, and to them Henry Creel was just one of the orderlies. But Henry tricked Eleven into breaking him free, and then killed the guards and other test subjects at Hawkins Lab. He would have done the same with Eleven, had she not proved to be more powerful than him, and defeated him. This battle was what really created the first "window" to the Upside Down at Hawkins Lab, with Henry blasted through it into the Upside Down. There, his body horrifically mutilated by the experience, he merged with the Mind Flayer's hive mind to become Vecna.
Stranger Things has always featured nods to the superhero genre – season 4's Hellfire Club being a classic example, lifted from X-Men comics. Now it's embraced a traditional superhero trope, because Vecna is essentially a twisted mirror image of the hero. What's more, Vecna's backstory writes him into Eleven's own origin, tying the two together in an intriguing way. This retcon has a major impact on Stranger Things universe tie-ins, which have featured other Hawkins test subjects with very different powersets. There is evidence of some degree of coordination between the Duffer brothers and the teams working on other mediums; comic book writer Jody Houser told Gizmodo she was restricted from using Number One, suggesting the Duffers brothers knew they had some plans in the works. But the coordination mustn't have gone especially far, because Stranger Things season 4 volume 1 contradicts a lot of this content.
What Is Vecna's Plan?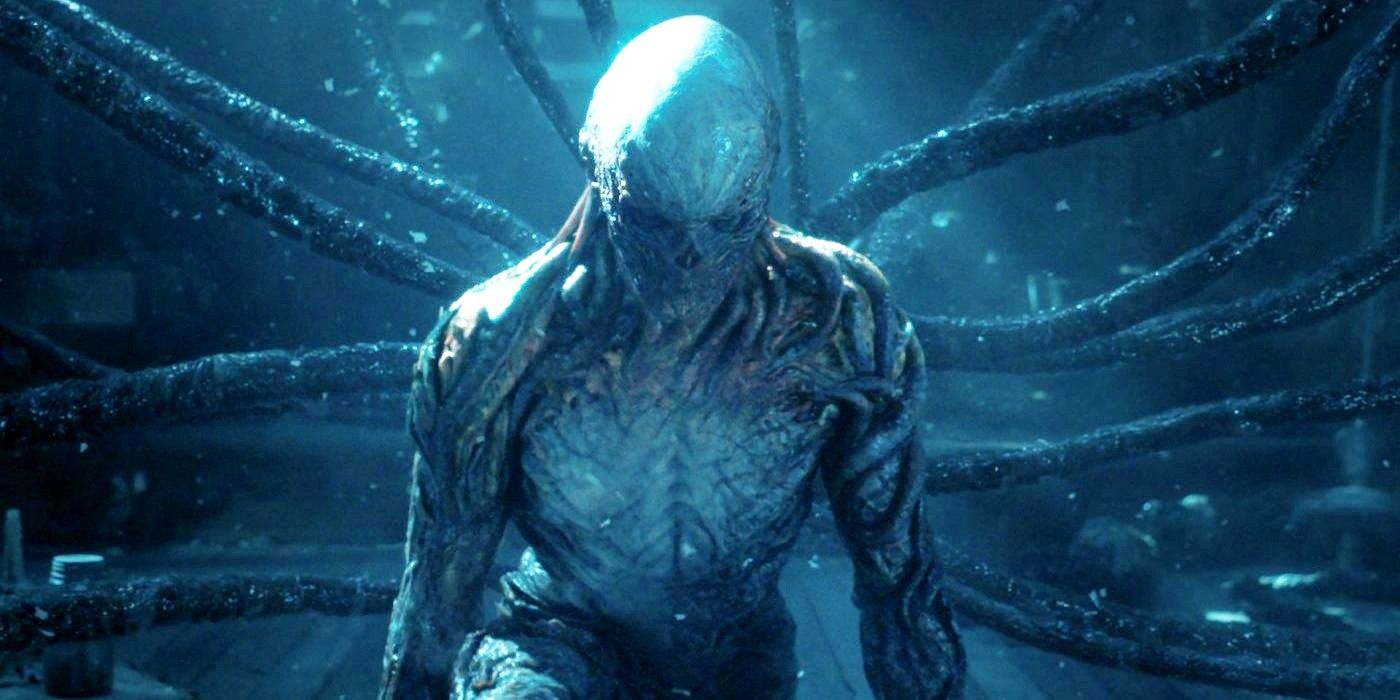 Vecna's backstory has finally been revealed, but his plan remains something of a mystery. The Gates he has opened could easily serve as the bridgehead for an army sent by the powerful Mind-Flayer; the fact it has not done so suggests it has something even worse than an invasion in mind. It's possible Vecna is actually attempting to create enough Gates to draw the Upside Down and the real world together, so the dimensions collide; there are strange earthquakes shaking the Upside Down, perhaps hints of dimensional instability.
Why The Upside Down Is Stuck In 1983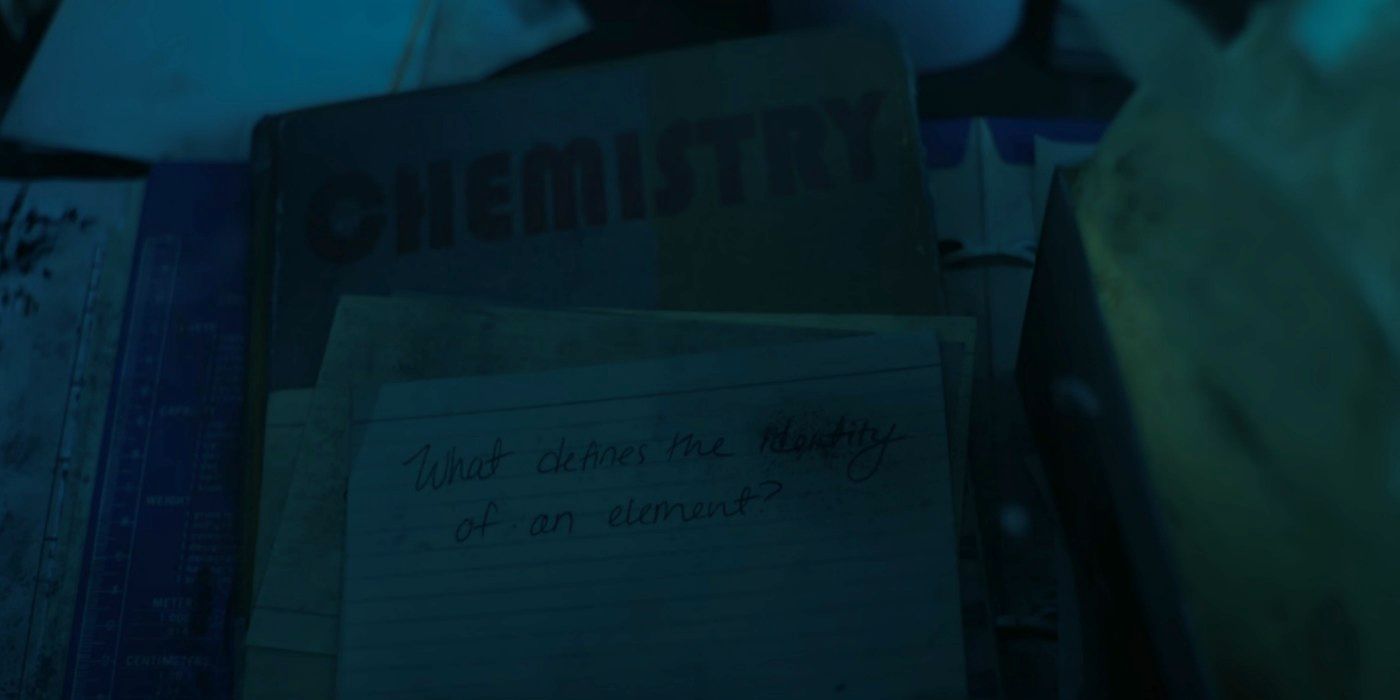 While in the Upside Down, Nancy is shocked to realize this twisted copy of Hawkins is actually stuck in 1983 – specifically, on the very same day Eleven opened the Gate for the first time. It's possible opening that Gate fused another dimension – the home of the Mind-Flayer, the Demogorgons and the other creatures that have been seen in Stranger Things – with a bad copy of Hawkins. There is still some loose relationship between the Upside Down and the real world, however, explaining why Will could use lights to communicate between the dimensions in Stranger Things season 1.
The Nina Project Explained: How Eleven Got Her Powers Back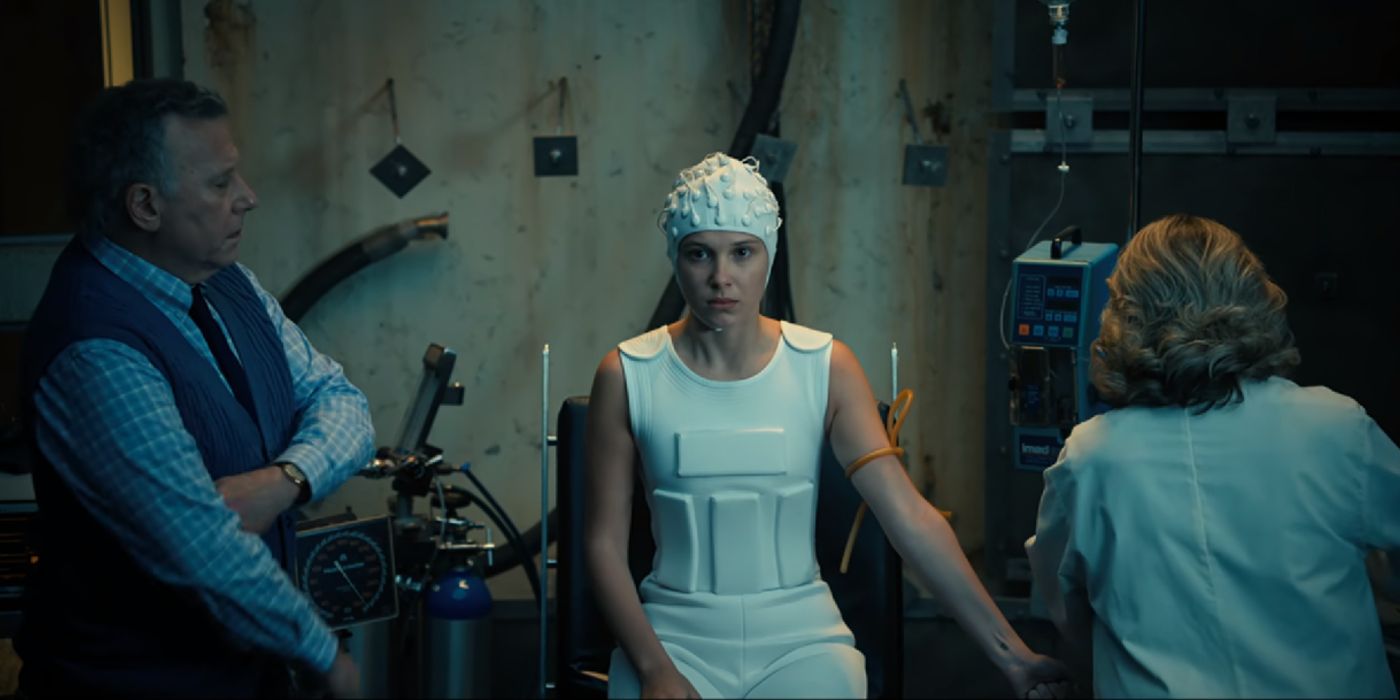 Meanwhile, Eleven participates in another of Dr. Brenner's experiments – the Nina Project – in an attempt to get her powers back. Dr. Brenner believes there is a comparison between Eleven's loss of her powers and the experience of some stroke survivors, who lose abilities because their brains aren't connecting in the same way. According to Brenner, the key to restoring Eleven is to force her to re-experience the events that led to her unlocking her ultimate potential – the massacre at Hawkins Lab and her battle with Vecna. Eleven's mind has been suppressing these memories for years, but Brenner's sophisticated sensory deprivation tank forces her to confront them at last. If Brenner's theory is correct, Eleven has just regained her powers – although she isn't shown using them in Stranger Things season 4, episode 7.
What Happens Next For Hopper, Joyce & Murray In Russia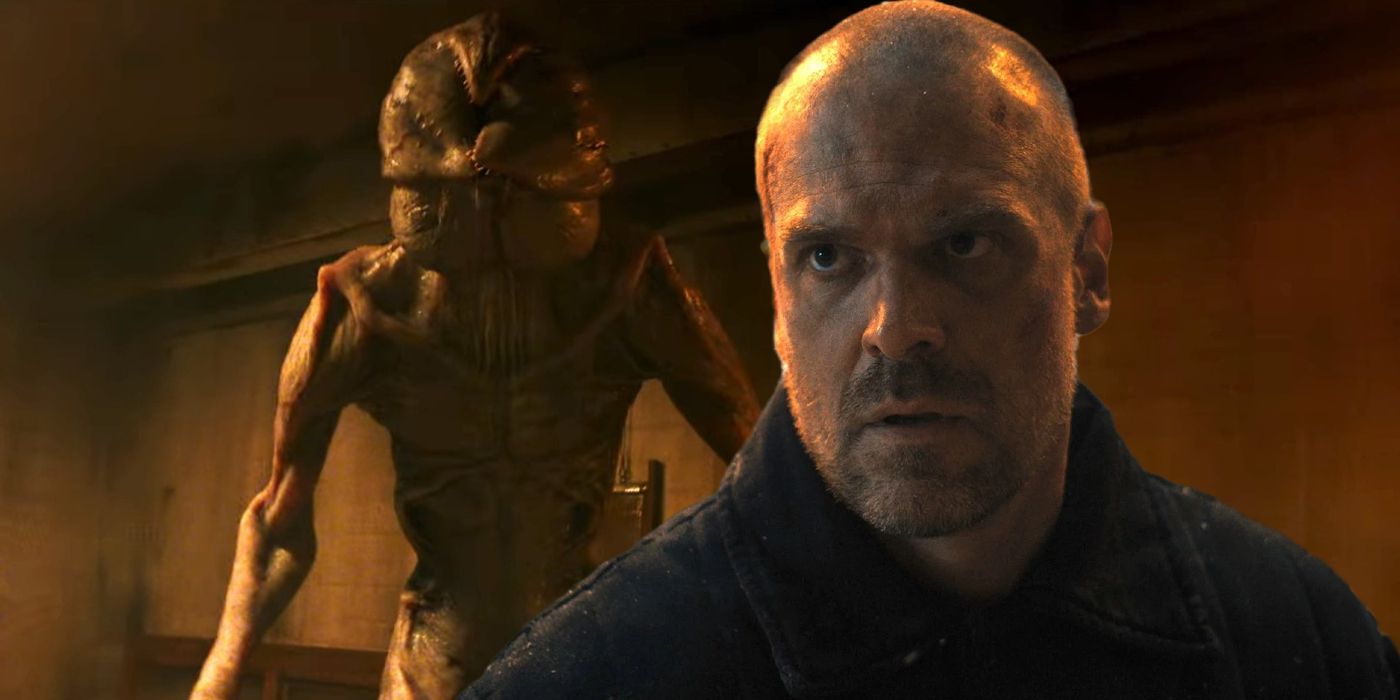 Stranger Things season 4 episode 7 builds off the season 3 post-credits scene, which revealed the Russians had captured a Demogorgon while in Hawkins and were feeding prisoners to it. Fortunately, Hopper is able to figure out how to keep a Demogorgon at bay long enough to get his miracle, with Joyce and Murray managing to let him out of the makeshift arena where he was fighting the creature. The group must now escape from the prison in Kamchatka, and find a way back to the United States.
Suzie Saves The World Again (Will She Go To Hawkins Too?)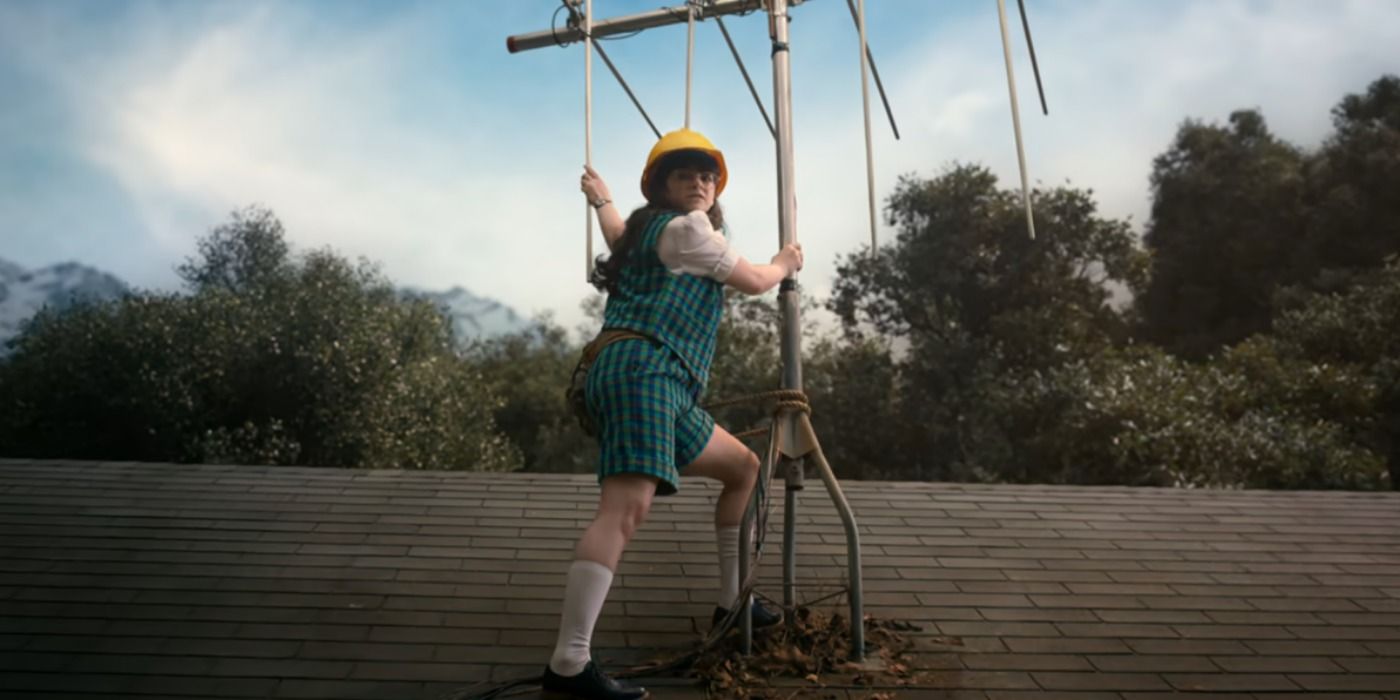 One last subplot in Stranger Things season 4 volume 1 is focused on Mike, Will, and Jonathan as they try to find out what's happened to Eleven. They go to Dustin's girlfriend, Suzie, confident she has the computer skills to track El down by hacking into a code they were given by a government agent who died protecting them. Their gamble pays off, with Suzie unlocking the location of the Nina Project with remarkable ease. Presumably they're all now headed to the Nina Project to warn Eleven some figures in the government believe she's responsible for events at Hawkins, and are hunting her down. The interesting question is whether Suzie will decide to get involved; they lied to get her to work with them, but she's been hearing tall tales from Dustin about saving the world for quite some time, and it would be a solid payoff to see her take on a greater role.
Stranger Things 4 Volume 2 Setup: Everything We Know That Happens
A number of key shots form the Stranger Things season 4 trailers haven't actually been seen in the series so far, meaning they're part of the final two episodes. Several show troops attacking the Nina Project, while Eleven is shown using her powers again. One amusing shot features Eddie playing his electric guitar in the Upside Down, perhaps to help Nancy out of her trance; she's shown in several shots that haven't been seen yet, confirming she'll survive the Upside Down. Most excitingly of all though, there are a couple of indistinct shots of a battle between Eleven and Vecna in the Upside Down. Stranger Things season 4 Episode 8 will run for 1 hour, 25 minutes, while the final episode has a staggering runtime of 2 hours, 30 minutes. Realistically, then, those shots could still be concealing a lot of major twists in Stranger Things season 4.