Entertainment
Stranger Things Season 4 BTS Images Show Dear Billy Episode Cameo Actor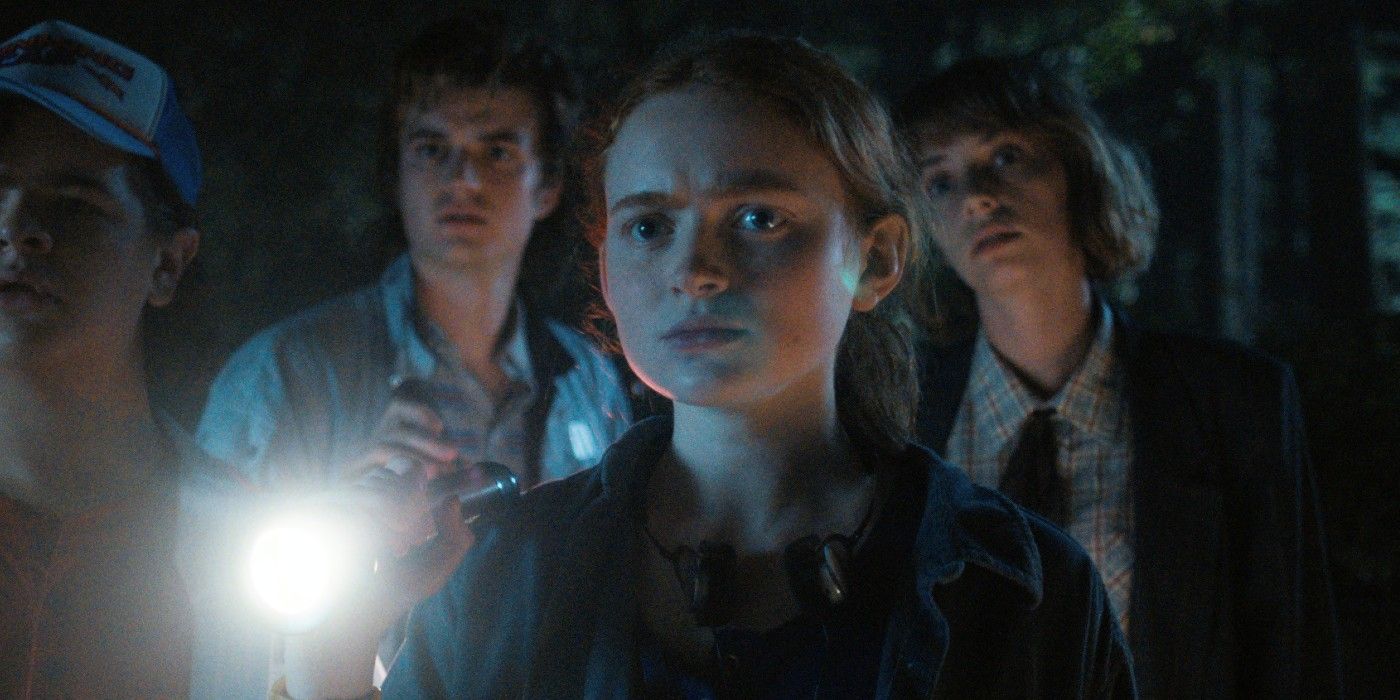 WARNING: This article contains SPOILERS for Stranger Things season 4 episode 4!
Dacre Montgomery has posted some behind-the-scenes photos from his cameo in Stranger Things season 4, episode 4. The fourth season of the hit Netflix original series premiered its first volume this past weekend, and it's received mostly positive reviews. The entire cast has returned, and the episodes are longer than ever.
Stranger Things season 4 picks up six months after the events of season 3. The group of friends — Mike (Finn Wolfhard), Dustin (Gaten Matarazzo), Lucas (Caleb McLaughlin), Max (Sadie Sink), Will (Noah Schnapp), and Eleven (Millie Bobby Brown) — are now separated, with Will and Eleven living in California. But when a new danger known as Vecna emerges from the Upside Down, the whole gang has to solve the mystery of why he is mysteriously killing innocent citizens.
SCREENRANT VIDEO OF THE DAY

The fourth episode of this season, titled "Dear Billy," featured a cameo appearance by Dacre Montgomery as Max's deceased stepbrother, Billy. He appears to her in a vision given by Vecna in an attempt to kill her. Earlier today, Montgomery took to Instagram with some behind-the-scenes photos from his day on set. In the caption, he mentions how lucky he felt to have filmed during the pandemic in his hometown in Australia. Check out the images below:
View this post on Instagram
Click here to see the original post.
The creative minds behind the show, the Duffer Brothers, have confirmed that this is the penultimate season of the popular series. Ross Duffer mentioned recently that the show is building up to a very emotional finale, stating "It's the end of the story. I saw executives crying who I've never seen cry before and it was wild." Duffer went on to say that despite having an outline of the final season written, "we really just try to focus on one season at a time."
With all the surprises that Stranger Things season 4 has thrown at its audience, it's nice to see some behind-the-scenes photos from some of the actors. Montgomery's character was one of the most hardened and troubled in the entire show, so it's refreshing to see his real personality once the cameras are off. Also, given the mixed reception of the series' third season, it's a relief to see the positive feedback the fourth season is garnering. It's good to know that the writers and creators still know what they're doing — they care about telling a good story and pleasing the fans. Stranger Things season 4, volume 2, drops on July 1st.
Source: Dacre Montgomery/Instagram