Entertainment
Thor 4: Christian Bale's Love & Thunder Villain Compared To Voldemort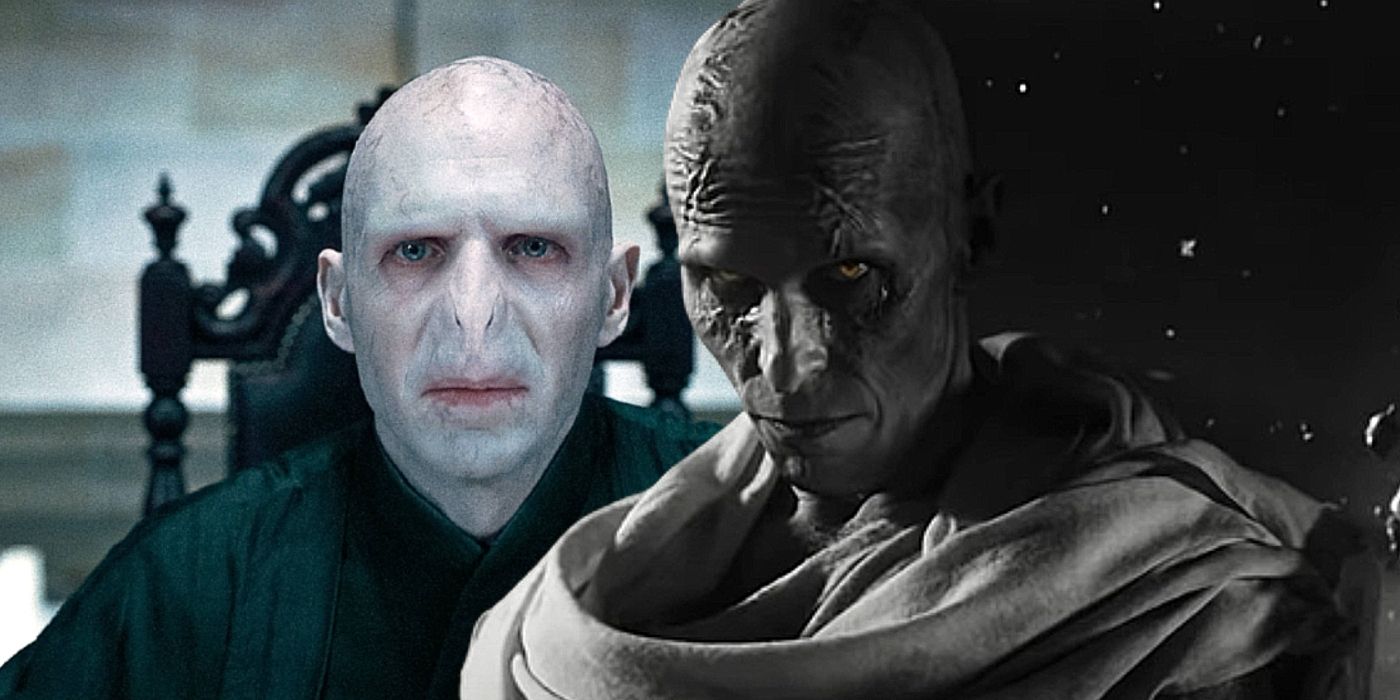 On the heels of Gorr the God Butcher's reveal in the new Thor: Love and Thunder trailer, fans have started making comparisons between Christian Bale's Marvel Cinematic Universe villain and Harry Potter's Voldemort. Marvel Studios will return to the big screen after Doctor Strange in the Multiverse of Madness with the Chris  Hemsworth-starring, Taika Waititi-directed film. With its July 8 release date nearing, Disney is ramping up its marketing efforts for the blockbuster.
The latest trailer for Thor: Love and Thunder expanded on what was revealed through its predecessor. Much like past Marvel Studios projects, it wasn't until the second trailer that audiences got the first good look at the main villain, in this case, Bale's Gorr the God Butcher. In the source Marvel Comics, Gorr is hellbent on seeking revenge against the gods after suffering a personal tragedy. The Thor: Love and Thunder trailer didn't reveal the antagonist's real motivation but Bale's new MCU role has still been sparking discussions thanks to his character design.
SCREENRANT VIDEO OF THE DAY

Not long after Thor: Love and Thunder trailer debuted, fans took to Twitter to react to Gorr's reveal. One of the most common observations was that he looks like Harry Potter's Voldemort, played by Ralph Fiennes. Check out some of the tweets below:
Voldemort if he was hot https://t.co/v23xILRRxM

— ͏͏͏͏͏͏tiff (@MKNlGHT) May 24, 2022
Gorr the God Butcher over here making Voldemort look like a muppet baby https://t.co/g6PvgkS1MG

— Chris Killian (@chriskillian) May 24, 2022
voldemort if he slayed https://t.co/3awgn51Knu

— taylor 🍓 (@STYLESSUSHl) May 24, 2022
"why is he kinda-" and it's yassified voldemort pic.twitter.com/yByiVDaAde

— ems 🪩 KENOBI² (@atotalposer) May 24, 2022
The public got a preview of Gorr the God Butcher's design in Thor: Love and Thunder via tie-in merchandise. The villain's appearance in Marvel Comics is difficult to translate into live-action, but despite that, Marvel Studios appears to have nailed it with Bale's villain. Aside from the comparisons to Voldemort, the response to his look has been generally positive. It should be interesting to see how a relatively smaller villain like Gorr the God Butcher will approach a fight with Thor, who is physically bigger. Despite the size discrepancy, Bale's intense acting can easily make him one of the most imposing bad guys in the MCU.
As for the Voldemort comparisons, it isn't really a bad thing. While they do look quite similar, it doesn't mean that they look bad. Voldemort is one of the most iconic villains in modern-day cinema and amidst the heavy make-up and prosthetics, Fiennes' acting shone through. It seems like the idea is the same for Gorr's appearance in Thor: Love and Thunder. It just doesn't make sense to cast someone like Bale and not capitalize on his acting prowess. Waititi sounds like he knows this, even dubbing the new MCU bad guy as the best villain in the franchise — a bold claim considering all the foes that have come before him.
Source: Various (see links)