Guides
V Rising: How to Find (& Defeat) Beatrice The Tailor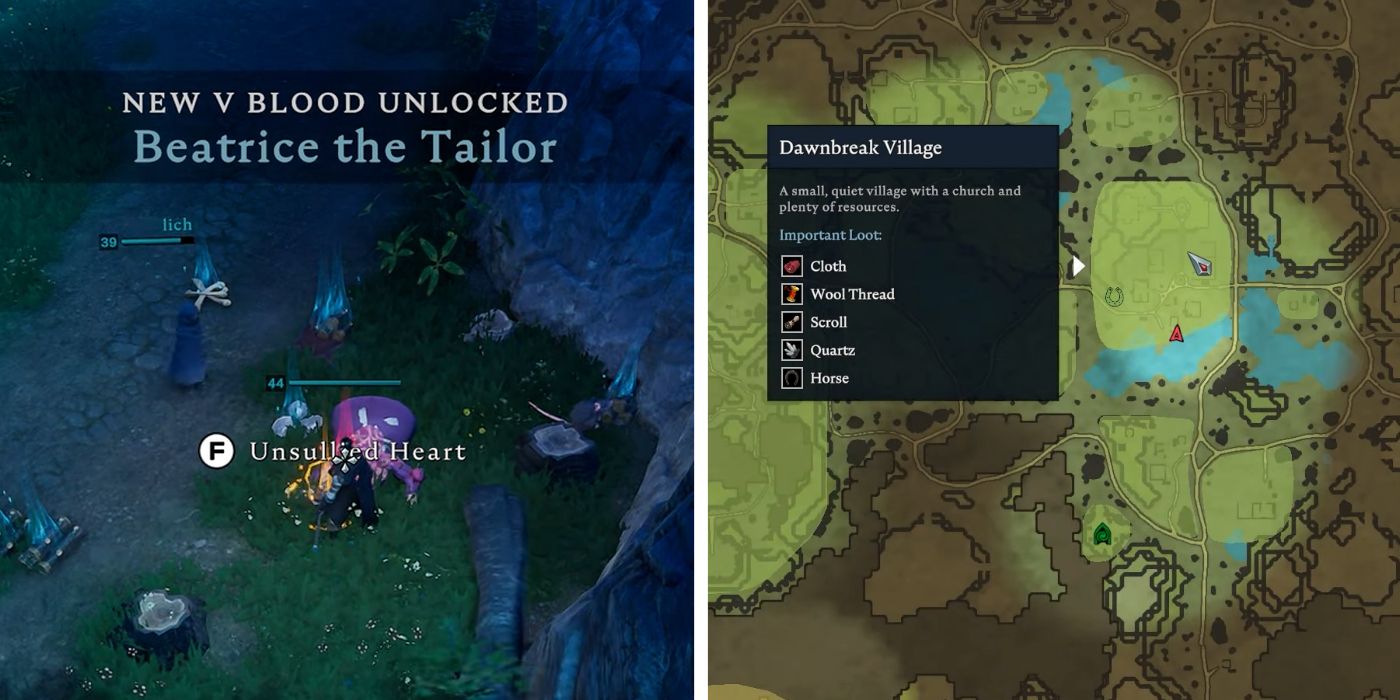 Unfortunately, riding a Horse after Beatrice is out of the question since the V Rising players are forced to dismount when taking direct damage. Therefore, the best-case scenario would be for the Tailor to run outside the village, allowing players to chase her down in peace without provoking the angry locals. Accordingly, the main area where players should undoubtedly steer clear from is the northern section of the town where elite Nuns and the Christina the Sun Priestess can be found.
After finishing off Beatrice the Tailor and consuming her V Blood, V Rising fans be rewarded the Structure Blueprints for the Loom and Assortment of Curtains for their Castle. Furthermore, they will receive Recipes for Cloth, Cotton Yarn, and the Hunter's Cloak, a clothing article craftable at a Tailoring BenchFinally, players will also be imbued with Human Form, a Vampire Power essential for exploring the populated areas such as Brighthaven.
V Rising is available on PC.