Guides
V Rising: How to Find (& Defeat) Vincent the Frostbringer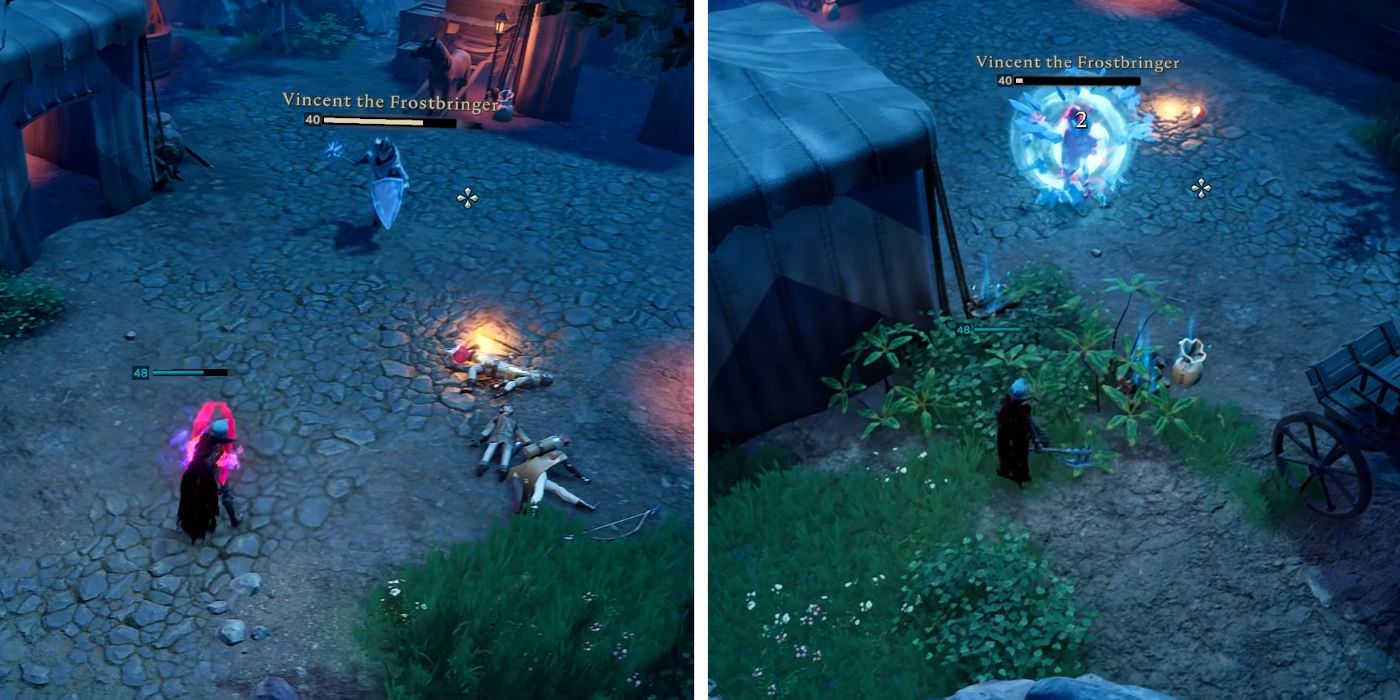 After discovering Vincent the Frostbringer's position on the Vardoran map, the V Blood Boss fight will start with several archers coming to Frostbringer's aid to fight the Vampire. These ADDS do not respawn; therefore, it would be a good idea to take them out first before focusing on the Boss. Below is a brief list of primary abilities that Vincent will execute during combat. Understanding how to deal with his mechanics is the key to defeating this V Blood Carrier in V Rising. Additionally, keep in mind that most of the Frostbringer's attacks will inflict Chill on the player.
Icicle Hurl: Vincent raises his shield and then hurls five icy projectiles in a cone shape at the player.
Frosty Blows: The Frostbringer's mace will light up as he slowly swings his weapon consecutively in a frontward motion, inflicting damage and freezing those caught by his blows.
Frost Barrier & Veil of Frost: These abilities function identically to the descriptions mentioned above.
Tri-Veil of Frost: After reaching 50% HP, Vincent will execute Veil of Frost three times in a row.
Call of Winter: After reaching 50% HP, the Frostbringer will charge an icy blast in a large AoE ring around him, blasting everything within the circle with a wintry explosion in V Rising.
V Rising is available on PC.