Entertainment
Why Fans Think RHONJ's Teresa Shaded Melissa & Joe On Her Birthday Trip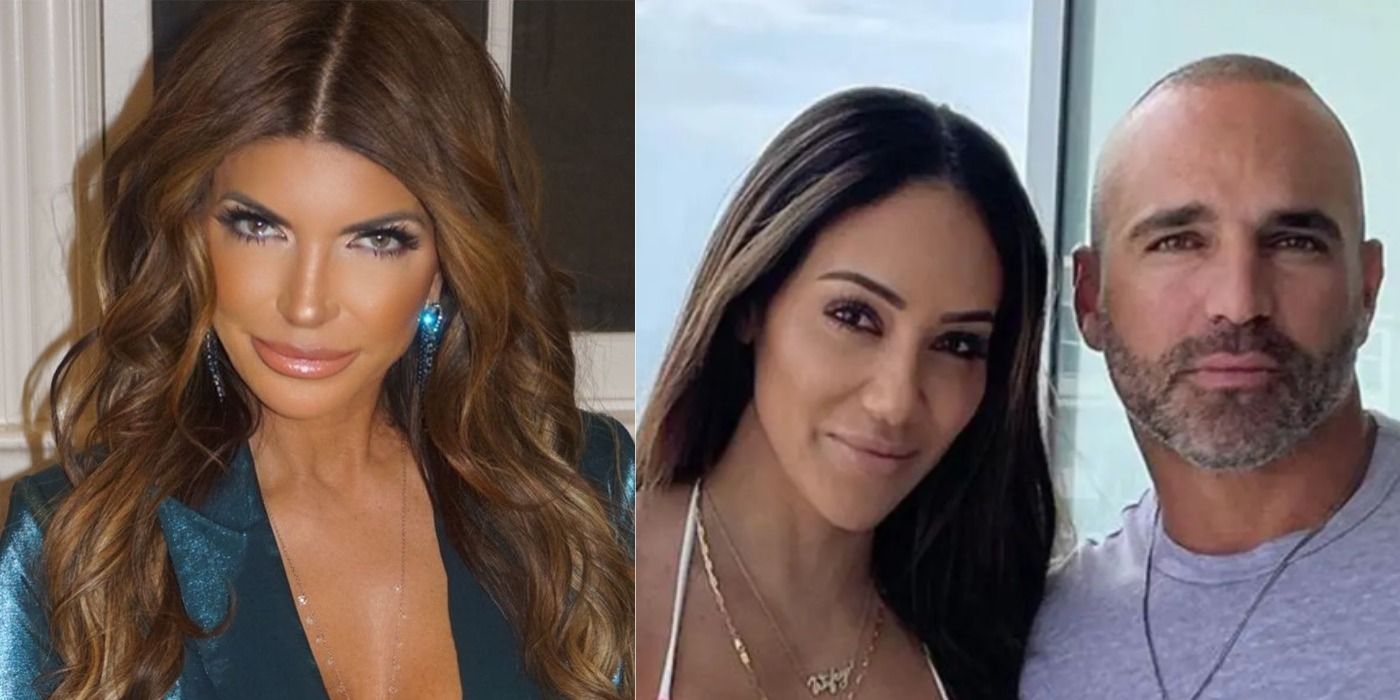 It's no secret that The Real Housewives of New Jersey star Teresa Giudice is feuding with family members Melissa and Joe Gorga, and fans pointed out a recent dig towards them on social media. Teresa's issues with her brother Joe and her sister-in-law Melissa stem from long before they were on RHONJ. When Melissa joined the cast of RHONJ season 3, fans saw how broken their relationship was. During Melissa and Joe's son Joey's christening, the families got into a fight that turned into a massive brawl.
Over the years, Teresa and Joe tried to repair their relationship. After Teresa got sent to prison and she and Joe lost both their parents, the brother and sister did their best to unite as a family. However, during RHONJ season 12, their relationship took a huge step backward. Joe and Melissa felt like Teresa never had their backs, especially after their fight with RHONJ star Jennifer Aydin. Meanwhile, Teresa always demanded loyalty from Melissa and Joe, saying family should always stick together.
SCREENRANT VIDEO OF THE DAY

It seems as if Teresa has a different idea of who her family is these days. Teresa recently posted on Instagram a picture of her with her fiancé Luis Ruelas and his sister Veronica Ruelas in Mexico with the caption, "Love you both so much." She used hashtags "sister in law," "my love," and "famiglia." Reddit user Libertymine22 posted the picture and wrote, "Teresa is celebrating her birthday in Mexico but still finding time to shade Melissa. #family." Teresa, who got engaged to Luis in October 2021, recently revealed that Melissa would not be a part of her bridal party. However, Luis' two sisters are reportedly bridesmaids, which is a big snub to Melissa.
Some RHONJ fans argue that Teresa's picture and caption weren't a dig at Melissa. A Reddit user responded, "It's a picture with her soon-to-be sister in law not everything is shade." Another wrote, "I hate Teresa, but come on, Reachy Reach. She's only allowed to have one sister in law?" Some fans are Team Melissa and defended her against the shading post. "Honestly Melissa is better off. Can you imagine how tiresome it would be to be around Teresa anymore? She really is insufferable," one user wrote. Teresa has been slammed for not taking accountability for her actions in RHONJ season 12, especially during the reunion. She refused to make amends with Margaret Josephs and still blamed her for all the negative press about Luis.
Many viewers wonder if Teresa's plan is to bring Luis' sisters on RHONJ and have Melissa and Joe fired. The Gorga's recently got heat for saying that Teresa should thank them for taking care of her daughters while she was in prison. They added that if it weren't for them, Teresa and her ex-husband Joe Giudice would have had no income during that time. With all their back and forth with each other, it seems as if Teresa's feud with Joe and Melissa will never end. Fans will have to wait and see where they stand with each other in The Real Housewives of New Jersey season 13.
Source: Teresa Giudice/Instagram, Libertymine22/Reddit